Personalized travel gifts are the perfect solution for those in search of gifts that are both thoughtful and practical. 
Luckily, finding personalised gifts for travellers is an easy task if you know where to look 😉 Don't worry though – I've done the research for you. As it turns out, Etsy is an absolute treasure trove for personalized travel gifts, and I've done the *oh so tough* digging on your behalf. Here is a roundup of the best personalized travel gifts you can get, organized by price range!
---
Personalized Travel Gifts Under $10
Excuse my drool, but these monogrammed luggage tags are just that gorgeous. With a bunch of customizable designs available, they make a perfect, thoughtful gift for someone who travels.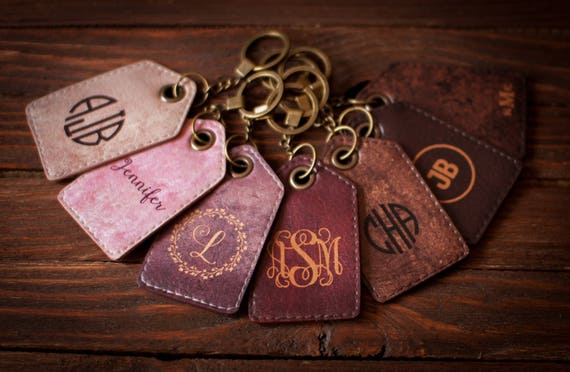 ---
This pretty bling serves as a perfectly subtle nod to wanderlust. You can get it customized with your initials of choice, making it the perfect little present for a traveler.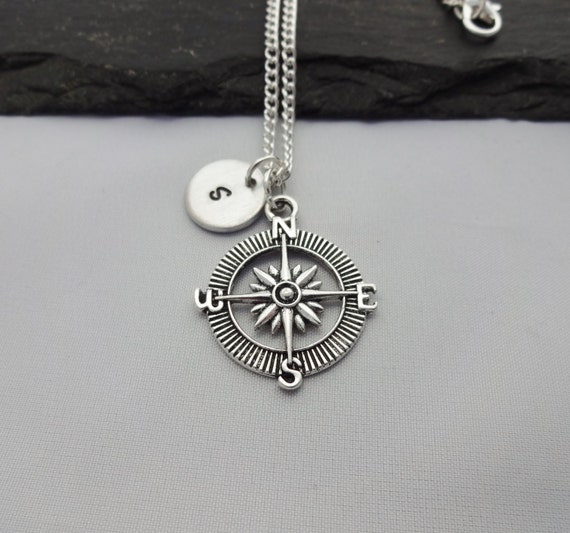 ---
I love the rustic look of this personalized globe keychain, which you can get customized with your letter of choice. Best of all, it's super affordable. Great for a stocking stuffer or a thoughtful little "just because" gift.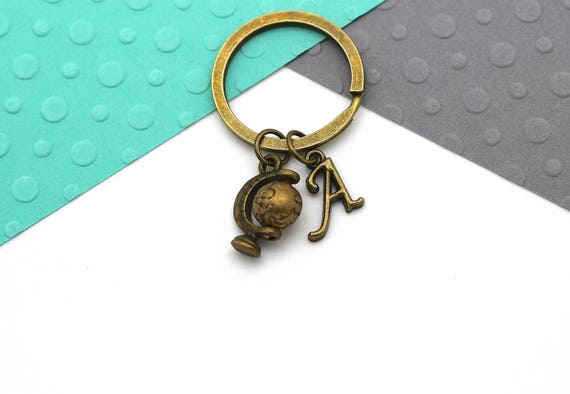 ---
Personalized Travel Gifts Under $50
The first time I saw this pouch, I squealed a little bit. It's adorable, and of course super practical. Personalize it with your giftee's name and watch the brownie points roll in 😉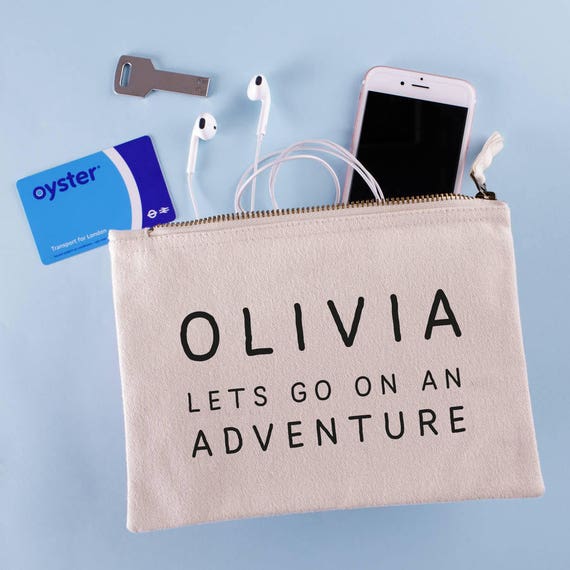 ---
I am obsessed with this journal (hint hint, Secret Santa). Besides being able to customize the name and binding colour, the notebook also comes with an envelope inside for travel keepsakes. The perfect little gift for someone who travels often.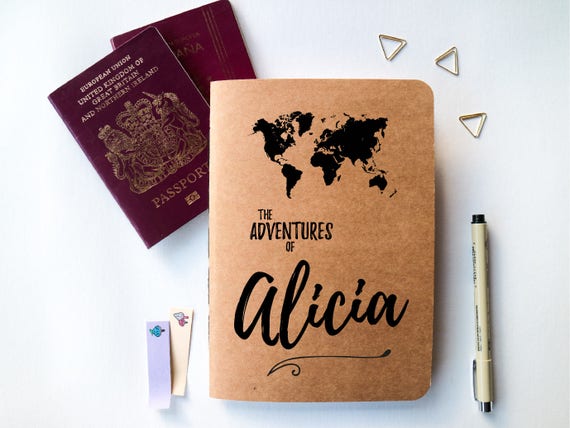 ---
Frequent travelers need to make sure their passports stay in pristine condition, so there's no better personalized travel gift than a custom passport cover! There's a great selection of colours to choose from. Best of all – it's surprisingly affordable.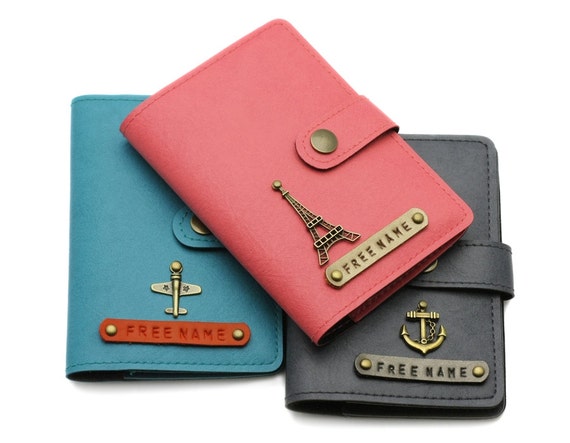 ---
This print is ridiculously beautiful and thoughtful. You can customize it with important holiday dates/destinations, making it the perfect thoughtful travel gift (with minimal effort).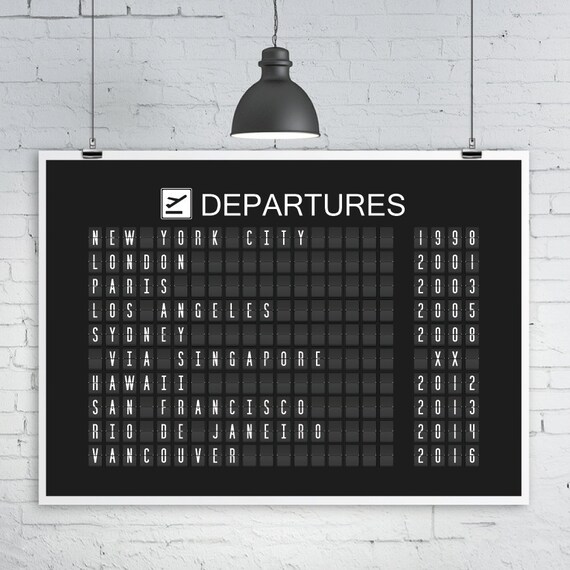 ---
Personalized Travel Gifts $50+
I'm a little bit obsessed with anything that has a map on it. Such is the story of every wanderluster. That's why this big 'ready to hang' push pin canvas makes the perfect travel gift! It's gorgeous and you can customize it with your own text/quotes.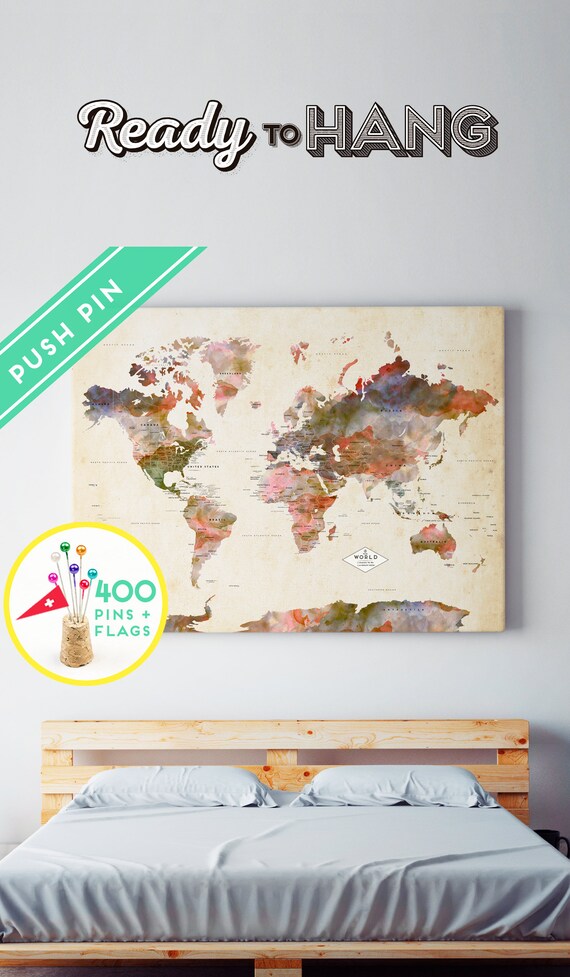 ---
I love the look of painted globes. This one is especially awesome because you can add push pins into it, marking destinations you've been and link them with thread.  The end result is gorgeous, and while this gift is on the pricier side, it's beautifully thoughtful and built to last a lifetime.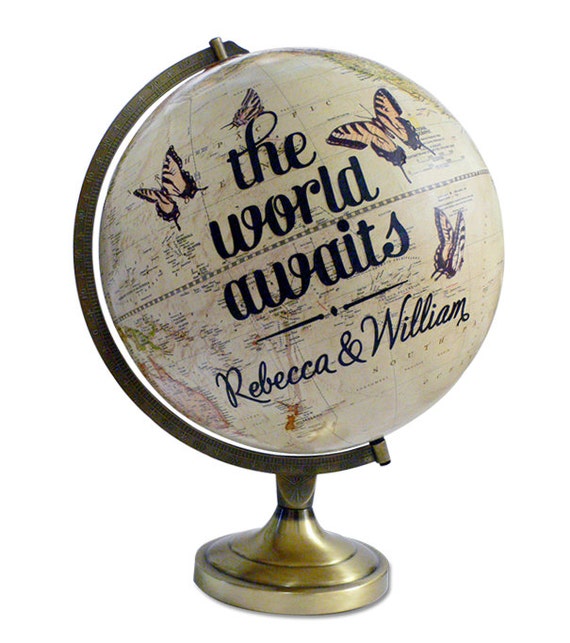 ---
I hope you enjoyed that post all about personalised gifts for travellers! Happy shopping 🙂

Want to travel smarter and more often?
Join over 80,000 followers who love what I have to say! Enter your email here & you'll gain instant access to my special VIP zone, featuring freebies like checklists and printables... plus exclusive content, tips and updates!