*FYI - this post may contain affiliate links, which means we earn a commission at no extra cost to you if you purchase from them. Also, as an Amazon Associate I earn from qualifying purchases. Check out our Privacy Policy and Disclosure. for more info.
On my recent trip to Dublin, I fell for the city instantly. I mean let's look at the facts: the buildings are colourful, the charming locals are friendly and of course, there's the heart-melting sing-song of the Irish accent. 
What's there to not love?
When arriving in the city though, I genuinely wasn't expecting to find much by the way of food and drink. In my mind, I was in the city to sightsee and explore, since Dublin was never a 'foodie destination' in my books.
… Well I was pleasantly surprised!
Absorbing a culture through food and drink is probably one of my favourite things to do, and I have to tell you, despite stereotypical lore, Ireland is about far more than just the potato. In fact, the food and drink experiences I tried in Dublin were pretty much my favourite part about it.
So guys, if you are keen on drinking and eating your way through the charming Irish city of Dublin as I did, here are some experiences that you should no doubt add to your list:
Fabulous Food Trails Dublin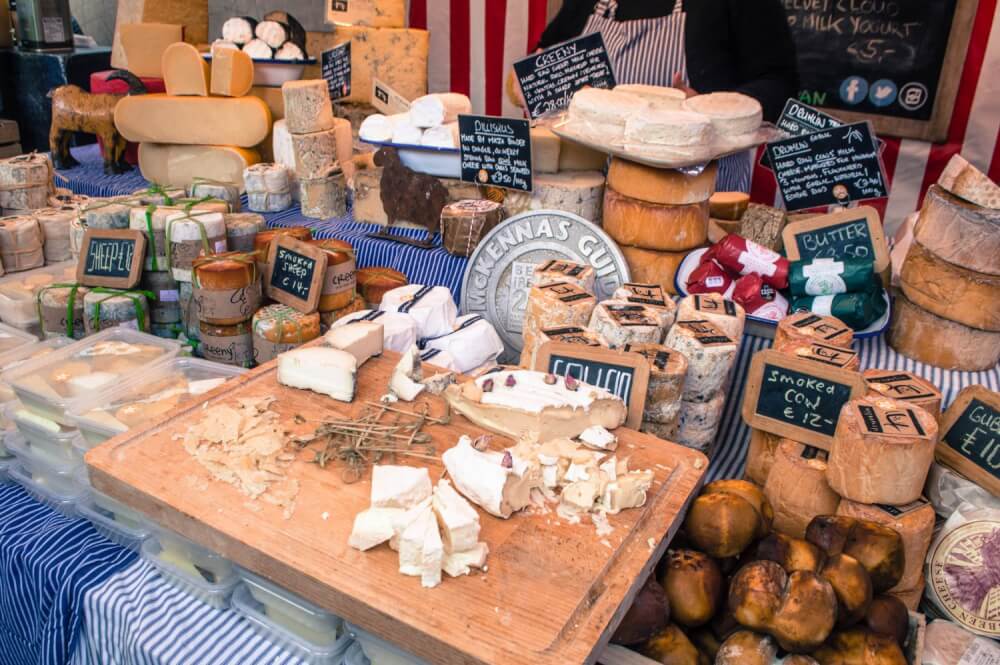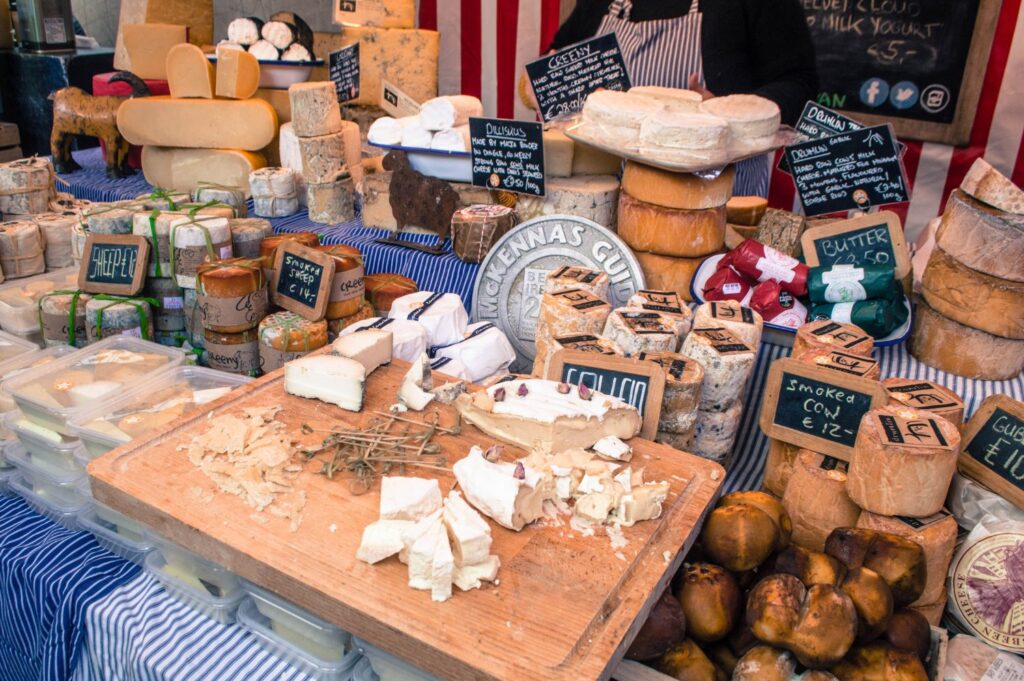 In recent years, food tours have been popping up all around the world, and Dublin (despite newness to the foodie community) is no exception. The folks at Fabulous Food Trails offer a guided experience through Dublin's food scene where for 2.5 hours, you're taken through a glorious morning of tasting and exploring Dublin on foot. Our guide Lorna, a freelance writer and food lover, brought us through a few different neighborhoods, allowing a glimpse into Dublin from a local's perspective. Along the way, we lapped up plenty of samples, from slurping up fresh oysters (with wine of course) to biting through delightfully crisp sausage rolls. Through visits to a variety of cafes, markets and bakery stands, we were able to taste different gems from Dublin's recently revived food scene, and more importantly, got to interact on a personal level with a lot of the people behind these endeavours, whether it was an adorably longwinded barista explaining the history of cannoli, or just a proud bartender recounting his pub's legacy.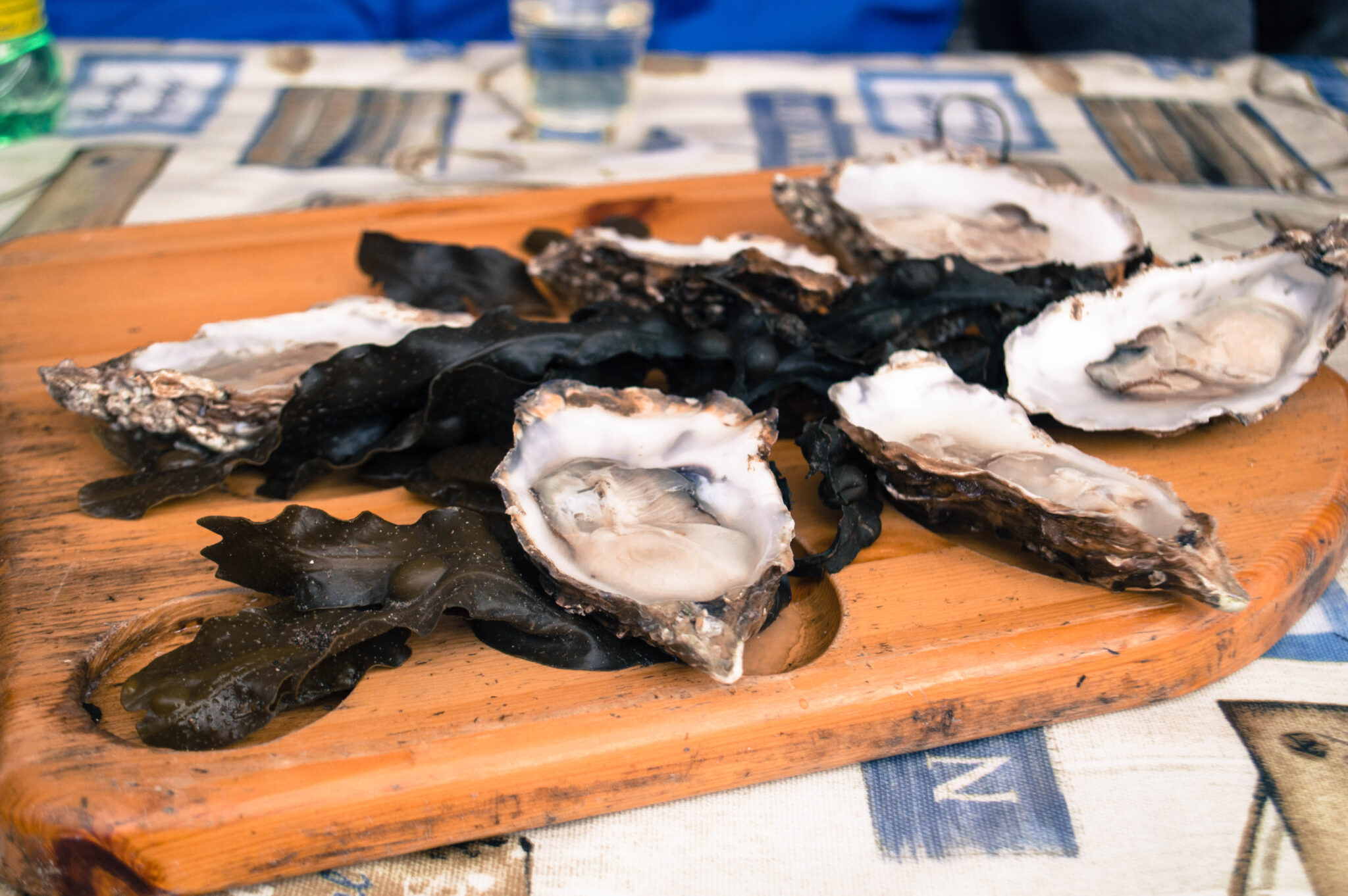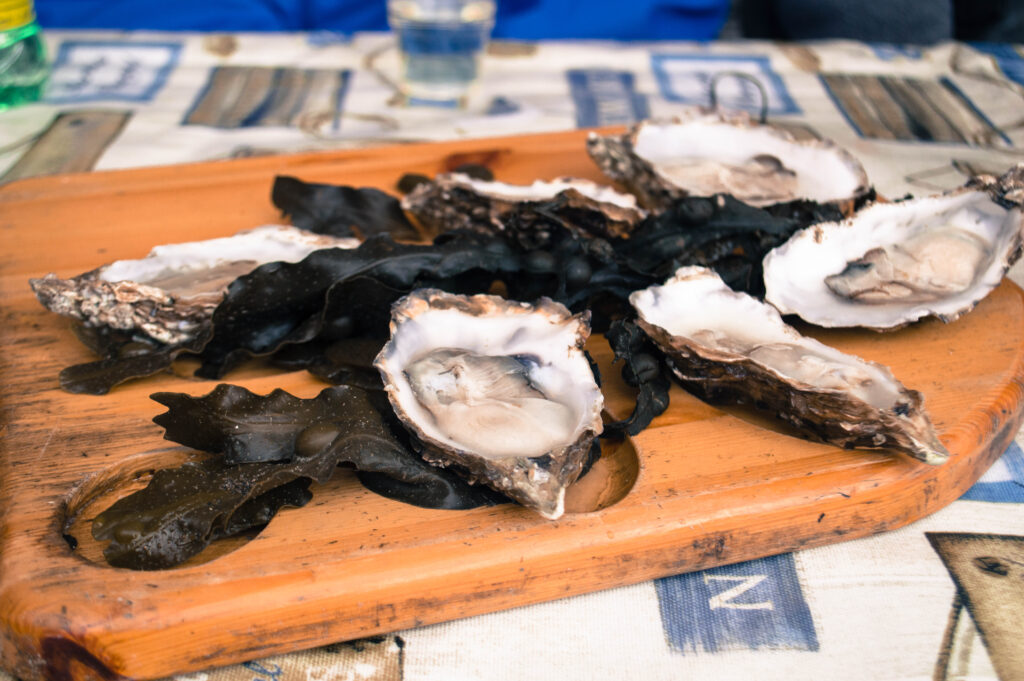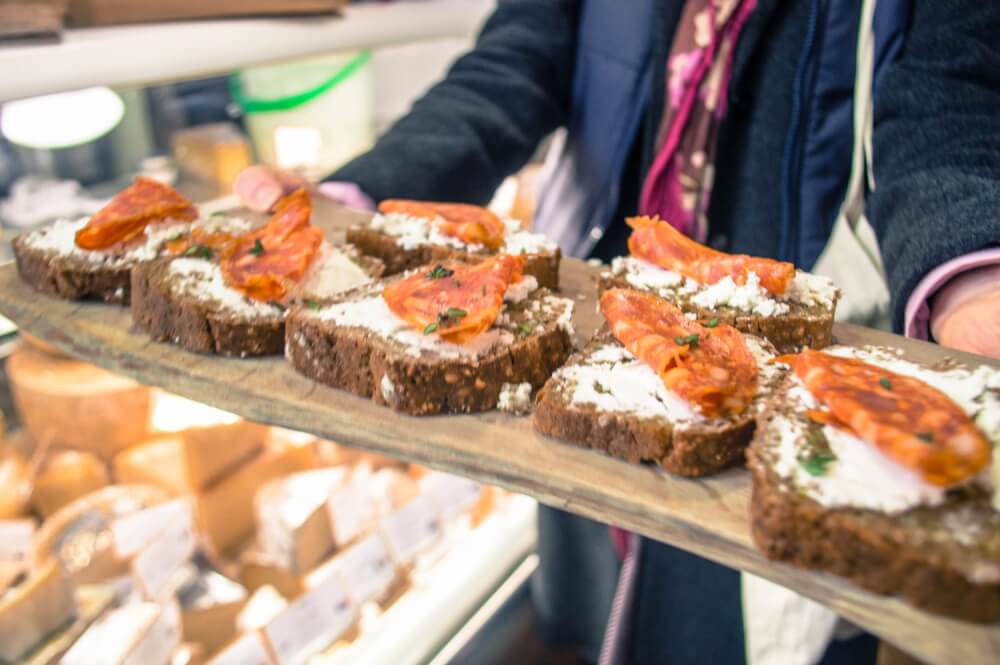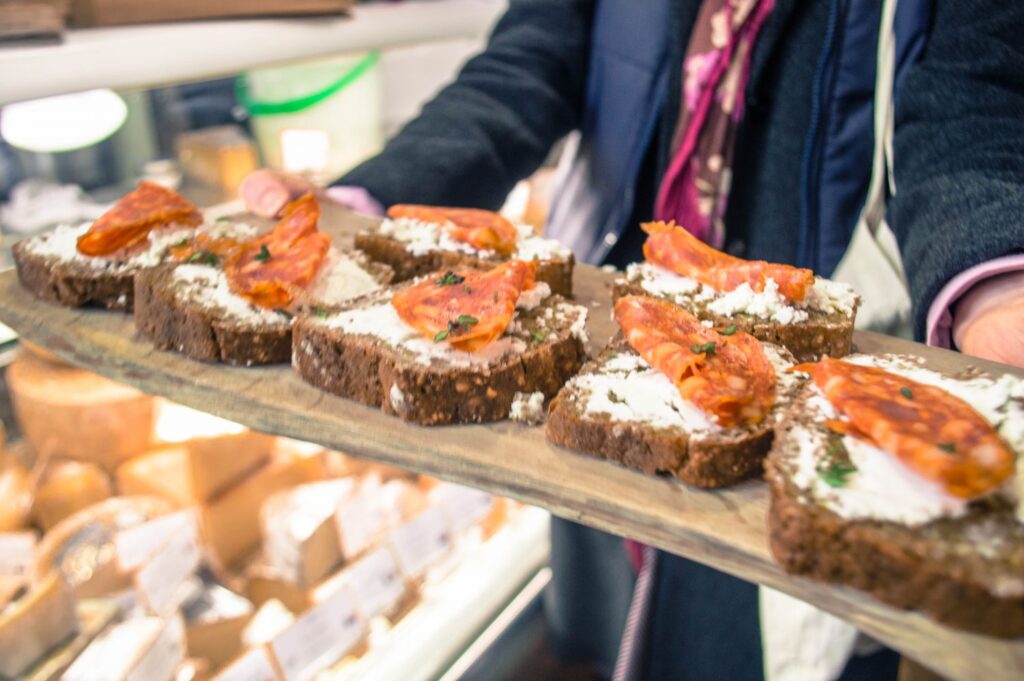 Between bites and stops, Lorna kept us entertained through little anecdotes and facts about Irish history. This bit to me was just as valuable as the food. We were a small group, with only 6 of us, which made the experience much more intimate and interactive. Lorna made sure to learn a bit about each guest, tailoring the tour to our interests and backgrounds. For me in particular, she pointed out a 2nd hand boutique run by a woman from Vancouver (my hometown!), which I later visited during the day (so thanks Lorna).
For those looking to explore Dublin's food scene from the eyes of a local, this tour can't be beat.
The Irish Whiskey Museum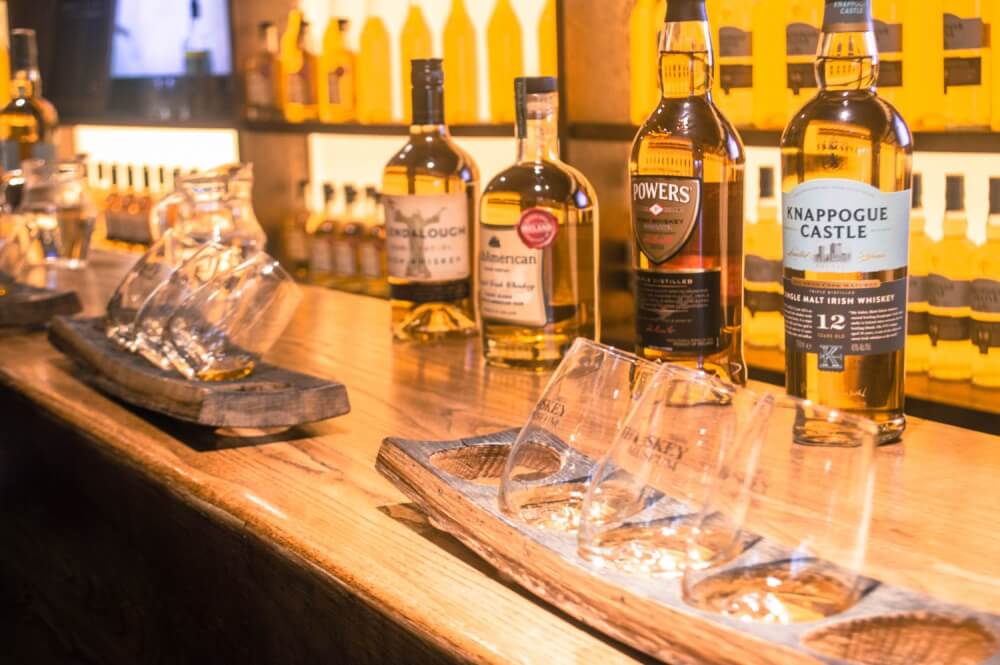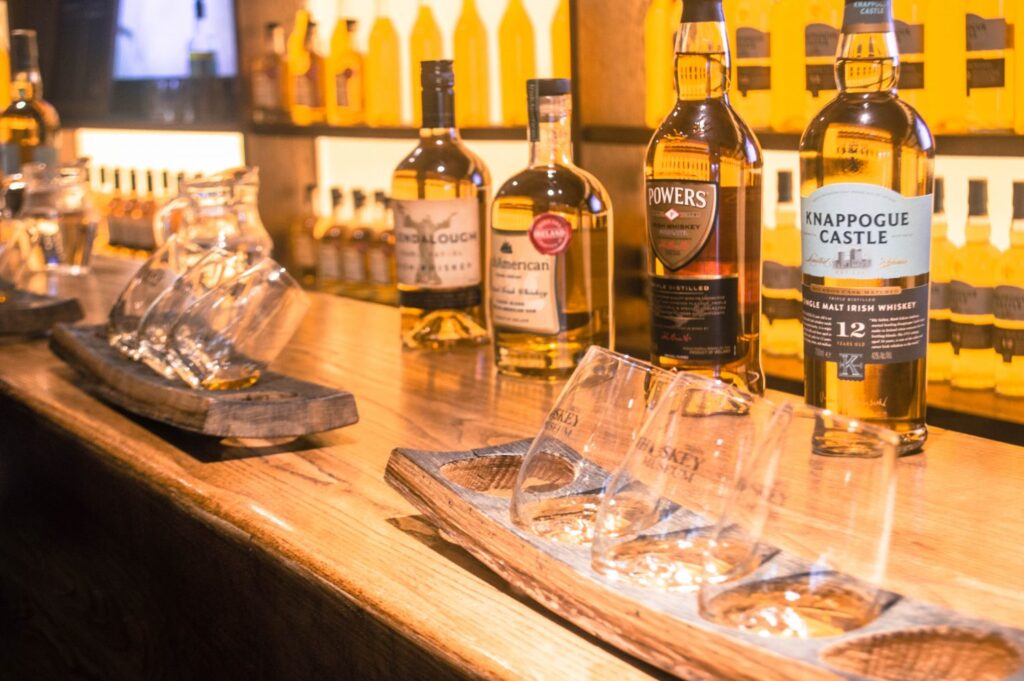 The Irish Whiskey Museum is a newbie to Dublin, and has cleverly taken on a tech savvy approach to presenting the history of Ireland's favourite liquor – the uisce beatha, water of life… or as we know it, whiskey.
I loved this museum because it presented a rich range of information in a uniquely immersive and interactive way. During a tour at the Irish Whiskey Museum, a tour guide will lead you through a series of rooms and videos that uncover the expansive history of Irish whiskey, from its origins and rise to glory, all the way to its recent revival and comeback. I've never been much of a whiskey drinker, but learning about its history was really interesting, especially with the multimedia experience they've put together. Admittedly, some bits were a little cheesy for my liking, and at times the tour guide moves too quickly for all the information to be digested, but it's a fun museum, even for whiskey newbies.
The cherry on top of course is the tasting that occurs at the end, where you're given three samples of whiskey to try (four, if you've opted for the Premium package). This bit was the most valuable for me, because our guide taught us how to detect the nuances and subtleties in each sample. No doubt, I left that room feeling preeeetty sophisticated.
The Guinness Storehouse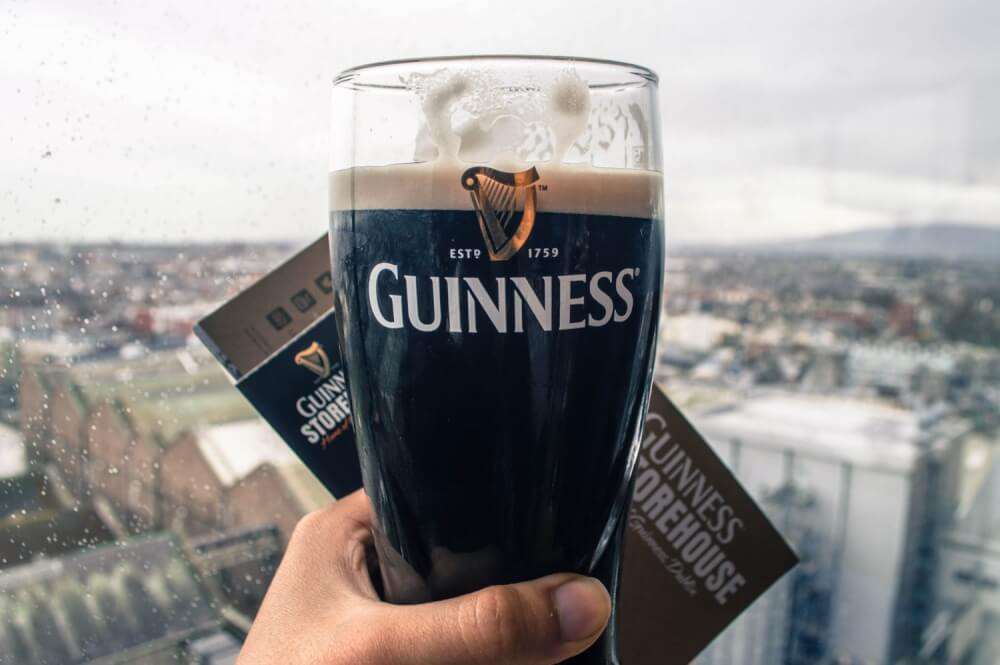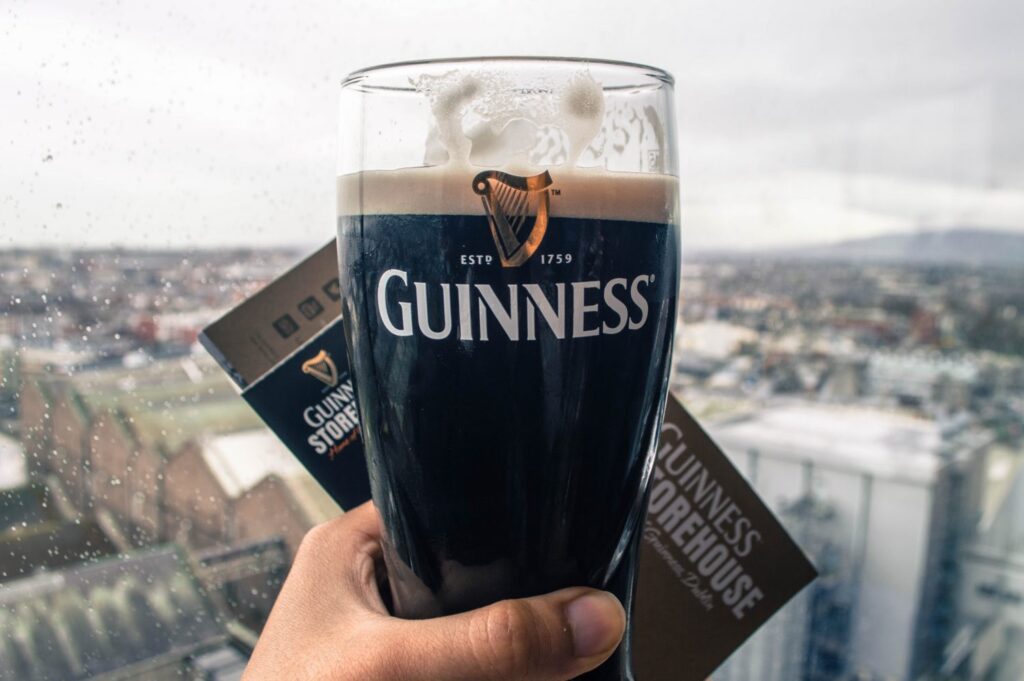 There is nothing more quintessentially Irish than a fresh pint of Guinness, which is why the Guinness Storehouse, Ireland's most popular tourist attraction, is a must for any beer lover.
This multimedia spectacle is a wonderland of Guinness nostalgia, sprawled over 7 floors of beer fanaticism. It reminded me of an alcoholic Willy Wonka's chocolate factory, complete with a glass atrium shaped like, (you guessed it) a giant pint glass. With hordes of ecstatic adults pouring through the displays, it's hard not to get caught in the excitement and worship of Dublin's most famous brand. For many guests, it seemed like a pilgrimage of sorts, a sacred visit to the very grounds where Arthur Guinness created his precious stout in 1759.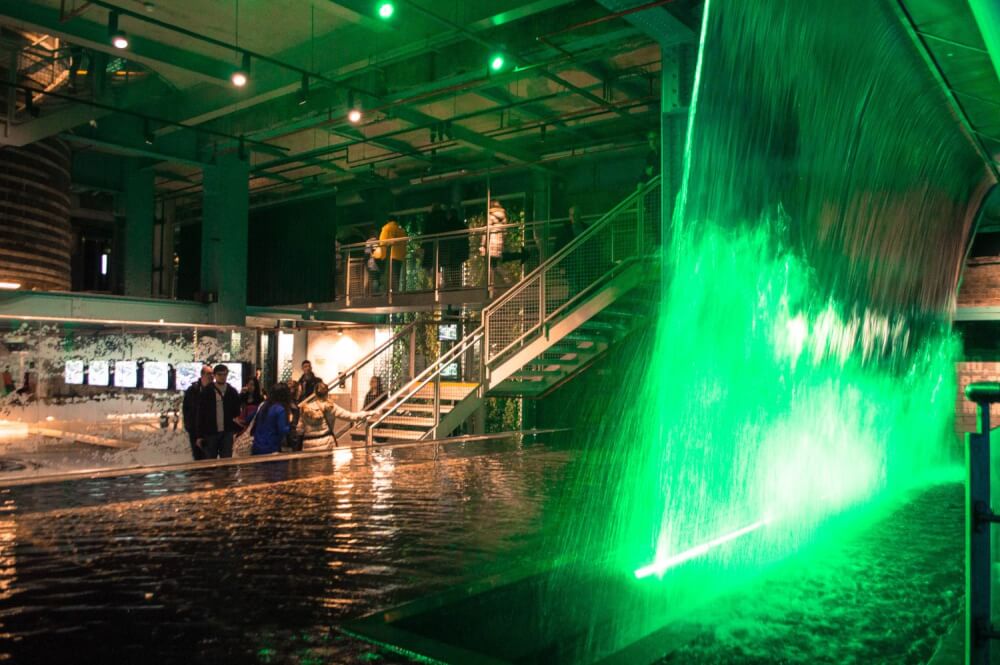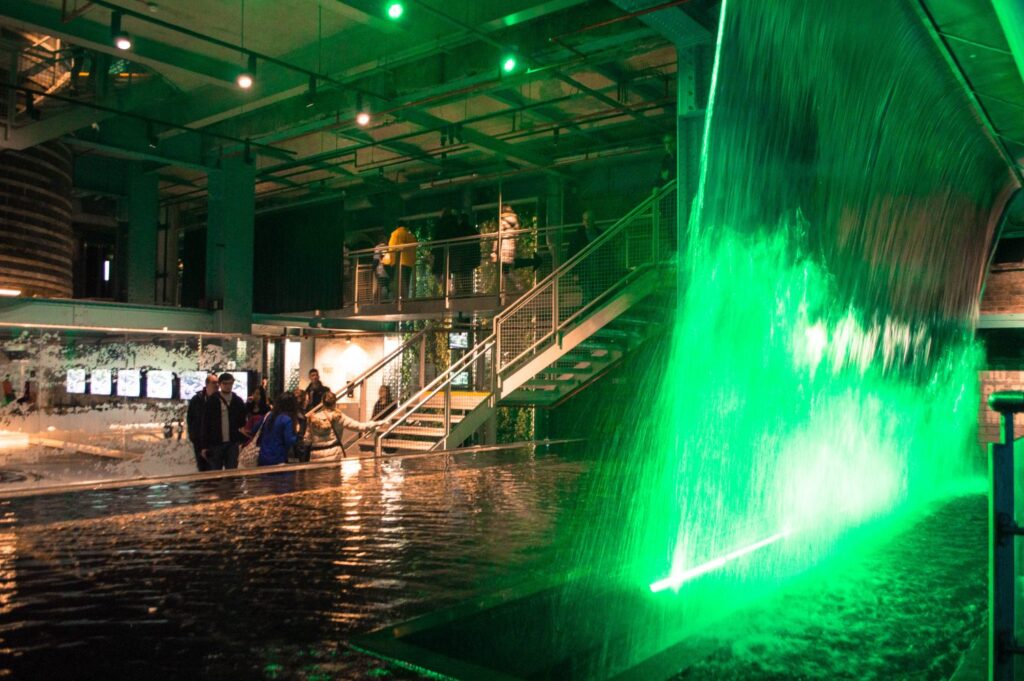 Fittingly (and perhaps the best part), all admissions come with a fresh pint, which can be enjoyed either at the top-floor Gravity Bar (with a panoramic view over Dublin) or poured yourself, in the Guinness Academy, where the proper pouring technique is taught and perfected (with a souvenir certificate for those deemed worthy). The entire tour is self-guided, and lasts about 1.5 hours.
Overall, I had a great time at the Storehouse, but at 16€ a pop, it's not the cheapest attraction you can find. Plus, even in the off-season, the space was pretty cramped. This is why I wouldn't suggest the Storehouse if you're not a huge beer drinker or fan of Guinness. Since most of the experience revolves around the brand itself, less-than-die hard enthusiasts might not feel they're getting their money's worth. That said, it's good fun and an enjoyable way to spend a few hours.
If the Storehouse isn't your thing, then you have to at least make sure you….
Drink a Pint at a Local Pub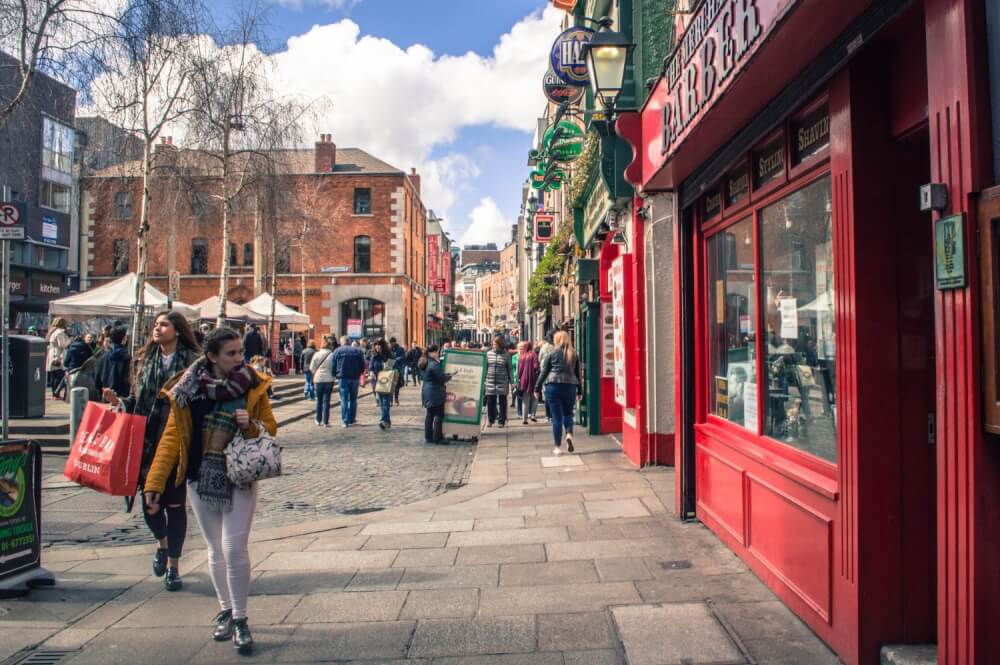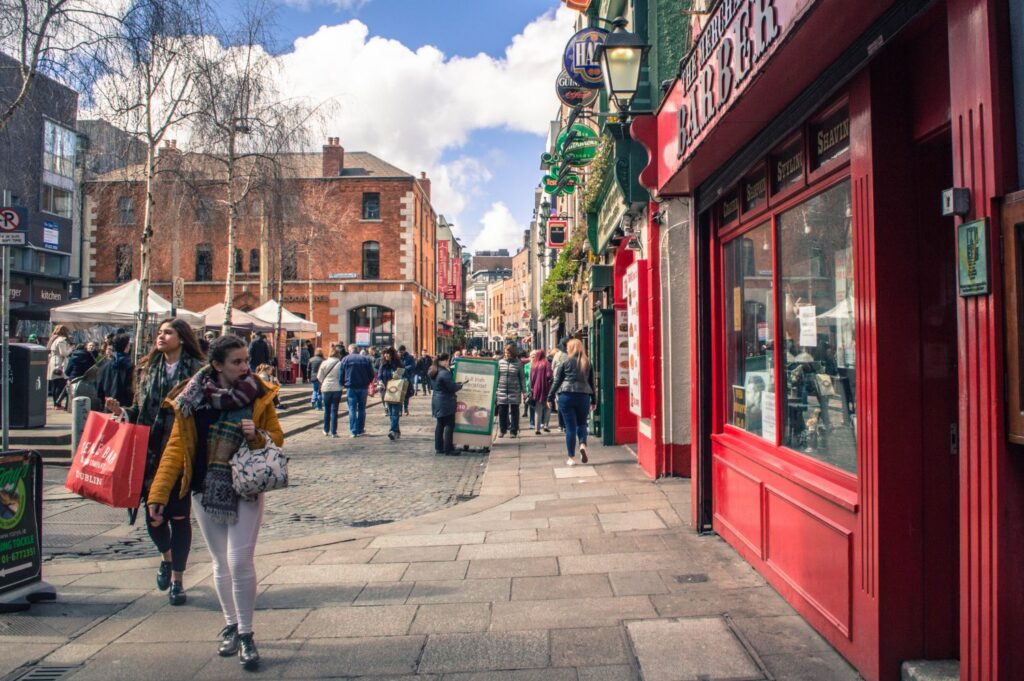 Okay, this one (to me) is a no-brainer. You can't go to Dublin and not visit a pub… you just can't. The atmosphere of an Irish pub is something that's difficult to beat. Live music, merry conversations and the harmonious clinking of glasses all combine to create a brilliant ambiance that will make Ireland feel like home, regardless of where you're from.
There are countless pubs in Dublin, several on each block it seems, which is why sometimes picking one will be tough. Contrary to popular belief, there is such thing as a "good pint" vs. a bad one, which means that not all pubs are created equal! Some will charge you an excessive premium for location, others will use improper pouring technique or even (gasp) water their offerings down. Pubs in the touristy Temple Bar area for instance are notoriously pricey and more for tourists than anyone else. Based on tips from a few different Dubliners, I've heard both The Swan and The Long Hall do excellent pints of Guinness at reasonable prices (<5 euros). Still, regardless of where you go, don't forget to let loose, kick back and enjoy the fun and merriment that the Irish have lovingly dubbed craic.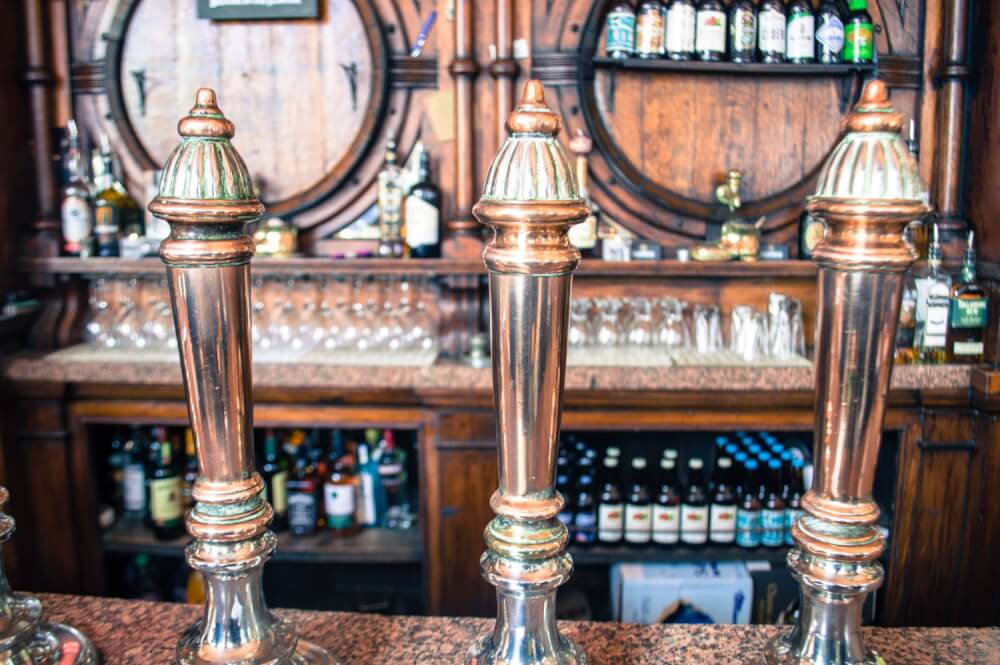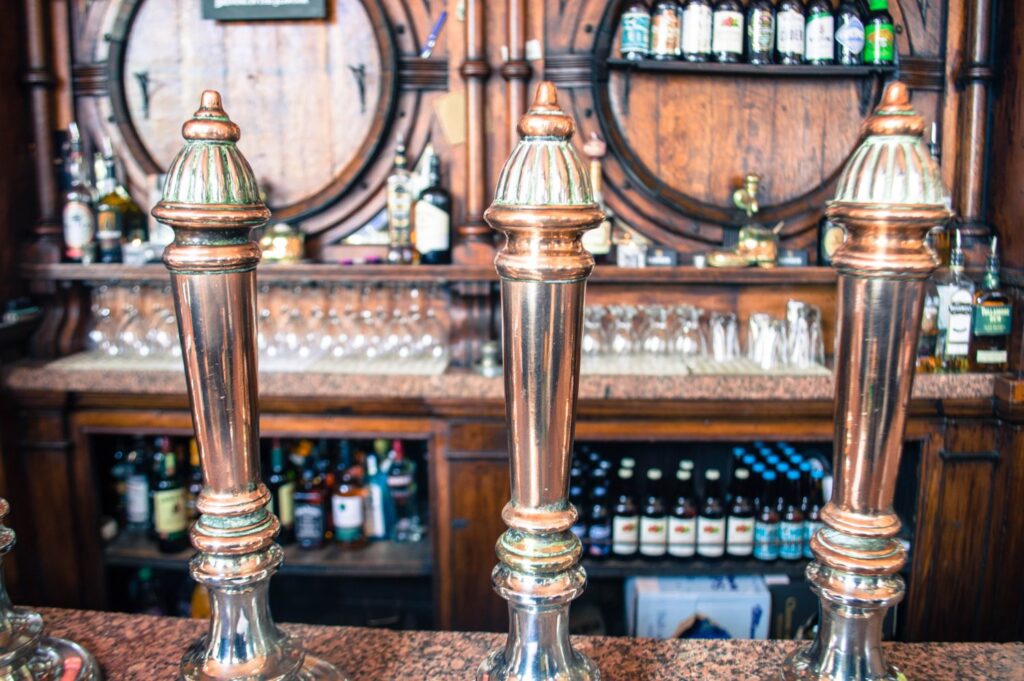 So over to you – which of these experiences would you be most keen to try?! Or for those of you who have been to Dublin, have I missed any of your favourite spots?
For the purpose of review, I was welcomed as a guest for Fabulous Food Trails, the Irish Whiskey Museum and the Guinness Storehouse, but as always, opinions remain honest and completely mine.
---
Watch my most popular YouTube video this week:
---