*FYI - this post may contain affiliate links, which means we earn a commission at no extra cost to you if you purchase from them. Also, as an Amazon Associate I earn from qualifying purchases. Check out our Privacy Policy and Disclosure. for more info.
Is Making Sense of Affiliate Marketing worth the money?
This is a common question I've seen asked on blogging groups all over Facebook and many times in my own inbox! I've been meaning to write this review for months (ever since I took the course in October), but with the time management of a lazy dolphin, that hasn't quite played out… *dramatic pause* …….. until now.
Many of you in the blogging world will have heard of Michelle Schroeder-Gardner and her popular course, Making Sense of Affiliate Marketing. This is the smartie pants boss lady behind Making Sense of Cents, which earned almost a million dollars last year in revenue (read her income report here). Yes, an (almost) million dollar blog. You can bet that's an intriguing enough hook to entice bloggers everywhere…
Making Sense of Affiliate Marketing is the online course where Michelle dishes out on her secrets and methods which have allowed her to earn over 50k in affiliate (read – passive!!) income a month. The course costs $197 in one go, or two payments of $105.
Like you, I remember making an ugly face and thinking "ugh, really? But Google is free." At the time, I had never purchased a course before, and was very certain I was a great knowledge deity capable of learning everything on my own. However, affiliate marketing swooped in as a massive slice of humble pie, and proved to be that code that I just couldn't crack. So yes I caved, after scouring the web for the best course out there, I came across Making Sense of Affiliate Marketing, and, with a very skeptical shrug, I pressed Purchase.
It was definitely one of the best decisions I could have made for my blog. In this post, I'll tell you why, but also why I don't think it's a good fit for certain bloggers.
Full disclosure: I do get a commission if you choose to buy the course through my link, BUT you know me, I'm no sugar-coater. I firmly believe that this course is amazing if you're a good fit for it. So that's what this review is all about – determining whether or not you need the course, and if it will bring genuine value to your blog.
Making Sense of Affiliate Marketing: What You Will Learn
Naturally, you'll find more details on the official course website, but overall, the course has 6 modules, 30+ lessons, a workbook and goes over the following:
Affiliate marketing basics: what it is, how it works
Affiliate products: how to pick the right ones while maintaining reader trust
Conversions: how to increase the # of people who buy
Nitty gritty details: e.g. the required disclosures you need
Helpful tools and strategies
Some additional details I feel you should know:
The course is text-based. There are no videos involved, so if you prefer video courses, this may not be a good fit.
It's self-paced. There's no open or close dates for enrolment and you can go as quickly as you want to. (I breezed through reading the modules in only a few hours)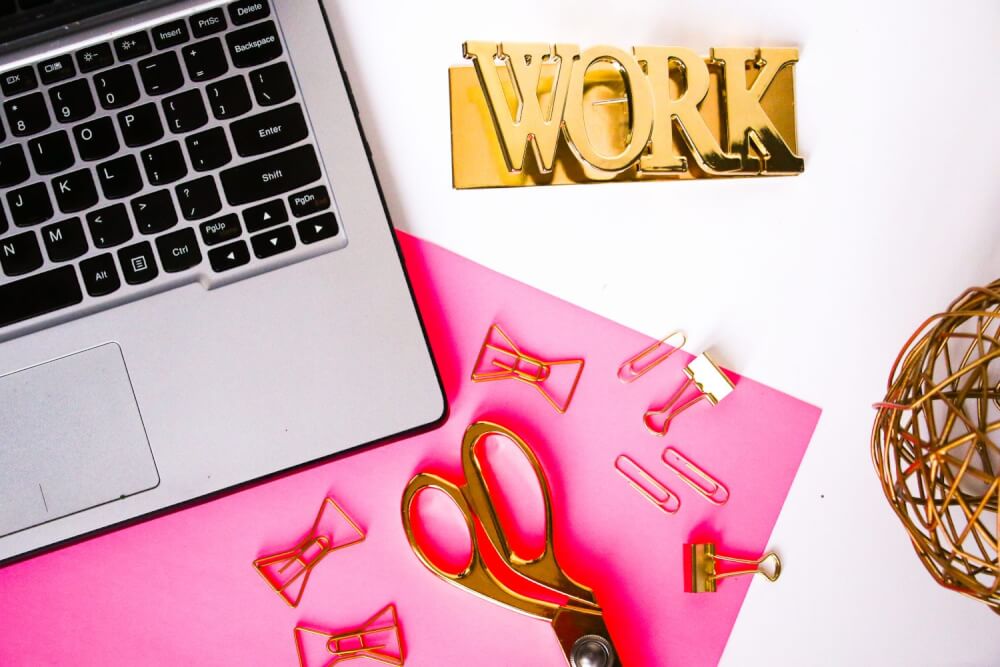 Making Sense of Affiliate Marketing: My Experience and Results
Prior to purchasing the course, I had already done a lot of Googling and self-research. Remember, I was hell-bent on learning everything on my own, so I came into the course with a pretty thorough understanding of what affiliate marketing was, how it worked and basic strategies to use.
To be honest, because of this, I did start the course feeling like I already knew much of the content. This is because it's structured to assume little to no experience with affiliate marketing, hence they start with the very basics. The most common complaint I've heard about the course is that intermediate-level bloggers might feel like the content isn't advanced enough, which was my initial thought as well.
BUT, once I read through the material, as we got deeper into the course and the other modules, I began having little lightbulb moments. The material of course got more advanced as we went, and I began to learn new strategies. Even with info that wasn't necessarily "new", the course framed it in a way that got me to think about it differently, and for once, I actually felt like I was finding the missing pieces to my affiliate marketing puzzle. As I worked through the course (completing the worksheets), I began to put together an action plan and no joke, for the few weeks after, I kept getting genius ideas (in the shower, mostly) on how to implement affiliate marketing on my blog. Best feeling ever.
Now you must be curious about results.
Well, within only a week (before even finishing the course), I had upped my affiliate income on this site by over 4000%. Before you freak out, let me confess that the most I'd ever made before was a measly $1.84, but going from pretty much nothing to 40x that in less than a week? Dang! In about 30 days, I made over $1500 in affiliate income, and have consistently been over $500 a month since then. I can't lie – I do a frantic happy dance every time this money enters my Paypal, because it's some of the easiest cash I've ever earned. Passive income… guys, that's where it's at.
Other bloggers have had a similar degree of success (you can read about them on the course page), but I want to caution you that you shouldn't expect this kind of massive growth to be the norm! My heightened affiliate income coincided with a lot of other positive changes that were happening (besides the course). For one, it was around the time that I launched my Blogtoberfest series, where I discussed travel blogging and strategies that helped me skyrocket my blog's success. This brought me a whole new audience and helped me gather a pretty sizeable mailing list interested in my tips and advice. So, remember: my results will not necessarily be yours, but who knows? You could do even better. You never know until you try!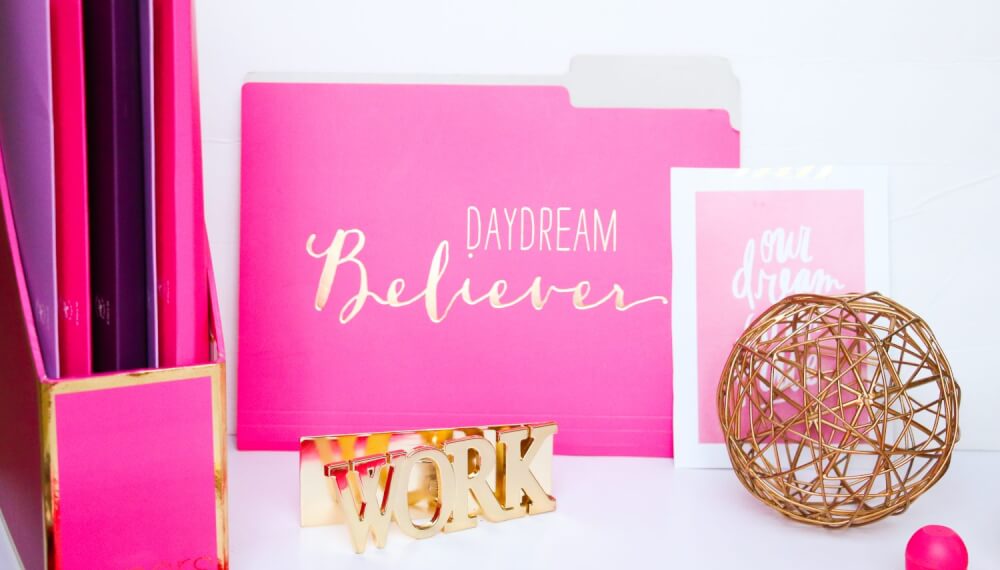 So… is Making Sense of Affiliate Marketing Worth it?
Again, if you're the right fit, this course will 100% be worth the price tag. In my opinion, you will greatly benefit from this course if…
You are an affiliate marketing beginner, and are keen to start monetizing your site this way.
You want a course that teaches you the very basics and then builds from there.
You work well with text-based courses and learn well by connecting with others.
You have affiliate marketing knowledge, but no clue how to put a strategy together or implement it on your own site.
You have begun using affiliate links but aren't making any income, so you want actionable tips on how to make your first dollar.
I do not think this course will necessarily be a good fit for you if…
You have a good grasp of affiliate marketing (what it is, what programs to join, how to add links, etc.) and are already making money from your site.
You prefer video-based courses.
You are looking for travel niche-specific advice. (my eBook might help you there!).
BUT, despite those limitations, I feel there are many compelling reasons why you should give this course a chance. If you're still unsure about whether or not this course will help you, here's some things to consider:
The 30 day refund policy.
It's simple – if you don't see value in the course, you can ask for a refund. Sometimes, the course material just isn't what you wanted, and that's okay. This little security blanket is what pushed me to go for it and make the purchase. You really don't have much to lose.
There's great bonuses!
Making Sense of Affiliate Marketing offers many bonuses that I find super valuable. There's a Pinterest lesson included that helped me loads with my Pinterest strategy, plus a Facebook mastermind group where Michelle regularly interacts with members.
I lurk the Facebook group often, and I love it because it always brings in fresh insights about blogging, whether to affirm practices that I'm doing properly or opening my eyes to new ones. It's a very supportive community, and as a travel blogger, I'm not part of many "general blogging" groups, so this has introduced me to strategies/bloggers from other niches who are VERY valuable resources. Also, from time to time, this is where big bloggers (Michelle included!) will source content for their social media, so that kind of exposure/opportunity is huge. For me, this FB group is one of the biggest advantages of pursuing the course vs. self-teaching, because it's a benefit you won't get from any other place.
A full list of bonuses can be found on the course page.
Frequently Asked Questions
Do I need a lot of page views before this course is worth it?
My honest opinion is no. While sure, lots of traffic could help with affiliate marketing success, it's not the only factor. There are plenty of blogs out there who get plenty of views, but zero conversions. I would say factors like engagement and influence matter far more than simply pageviews as a metric for whether or not this course is for you.
But, more importantly, as I stressed before, this course is really best for beginners. What it does a great job at is teaching you how to get into the mindset of an affiliate marketer, and how to be more strategic with the content you produce. In this sense, I feel like this course makes the most sense for people who are newer to the game, simply because they'll be getting the most out of the information. While you may not start seeing insane results right away, you'll be learning lots and benefitting a great deal from the Facebook group (in my opinion).
Is this course only for those in the blogging/lifestyle niche?
This is tricky… Making Sense of Affiliate Marketing is not "niche-specific". What it does really well is it teaches you the basic building blocks of success, BUT to make it work for your specific niche (whether that's travel or something else), it requires independent brainpower and strategic planning.
So, this course does not walk you through step by step on how to do affiliate marketing in a particular niche but it gives you a roadmap and foundation that will allow you to build a strategy for yourself. If you're looking for a resource that is specific to travel blogs, I have written an eBook that addresses some of the gaps (for travel bloggers) I found in Michelle's course. If you buy her course through my affiliate link though, I'm happy to send you a free copy of my eBook after you've completed the course content and have had time to start implementing your strategy! Just send me an email 😉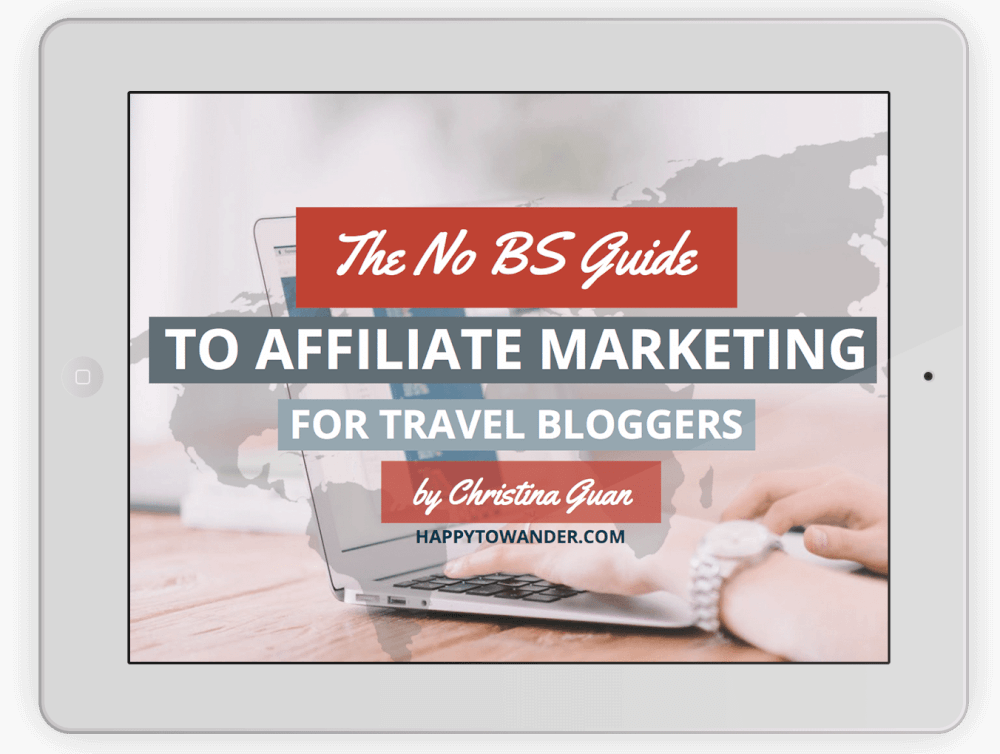 Do I really need this course? Does it offer any new info that free resources don't?
My honest answer here is that if you were to dig really deep, put on your research cap and read a million blogs, you can probably find this information elsewhere. The difference for me though is that…
1) The information is all collected here and presented in a way that's easy to understand and actionable. This saves you loads of time and wading through garbage content (sorry, but true).
2) The course provides worksheets and action items that will guide you through creating an actual strategy (i.e. you're less likely to just read and not act).
3) Accountability – when you spend money on a course, you're gonna work harder to implement the new info, simply to ensure that the course is worth it! That's how my brain works anyway.
4) Course bonuses – the support of Michelle and the Facebook group are really really handy – as are the bonus lessons in the course. These are perks that you simply won't get from self-research, so it's up to you to decide whether you want that support network or not.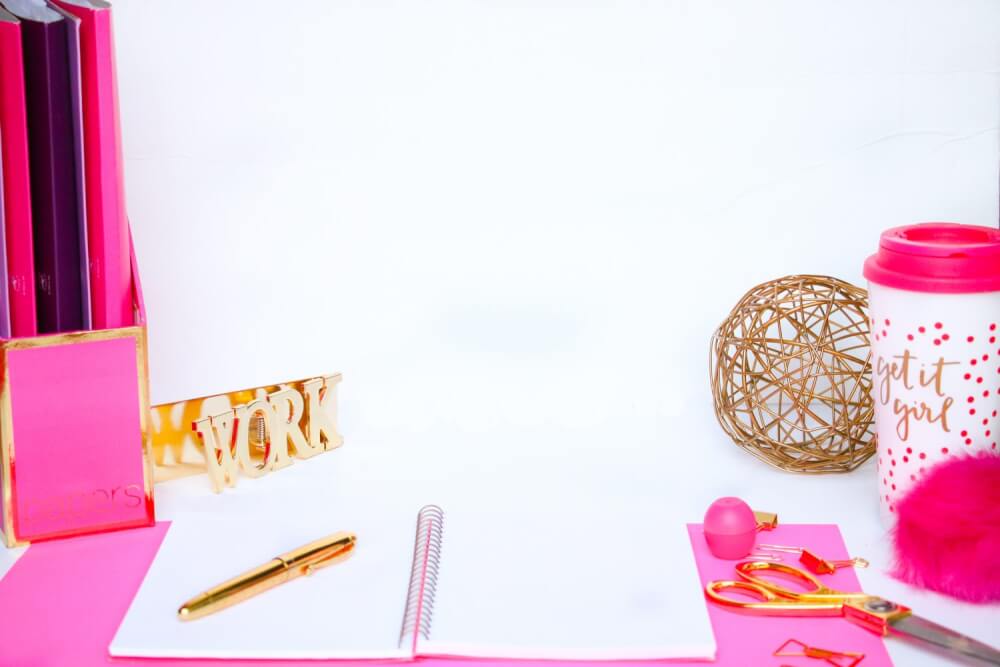 The Final Word
This course completely changed my blogging life, and gave me the final push I needed to make affiliate marketing work for me.
I had done a lot of research prior to my purchase, so while none of the course content was absolutely mindblowing, what it did was give me the guidance and roadmap I needed to create success for myself. This course was the last missing piece of the puzzle for me, and I do honestly believe that if you're the right fit, it'll help you too.
If you're unsure, the 30 Day refund policy is really your best friend. Just buy the course, see if it's valuable for you, and then decide whether or not to ask for a refund. Simple as that.
SO, if you're still here after that long long post, I hope you found it helpful! Feel free to ask in the comments if you have any further questions, and best of luck in your affiliate marketing journey!