*FYI - this post may contain affiliate links, which means we earn a commission at no extra cost to you if you purchase from them. Also, as an Amazon Associate I earn from qualifying purchases. Check out our Privacy Policy and Disclosure. for more info.
They say there's no such thing as perfection, but I have to say: Lake Bohinj comes pretty close.
If you've never heard of this lake before, I don't blame you. Admittedly, Lake Bohinj does live in the shadow of its flashier cousin, Lake Bled, only 20 minutes away by car. Sure, Bohinj doesn't have a castle or a dainty little island to gush over, but it's stunning in its serenity and unmatched sense of calm.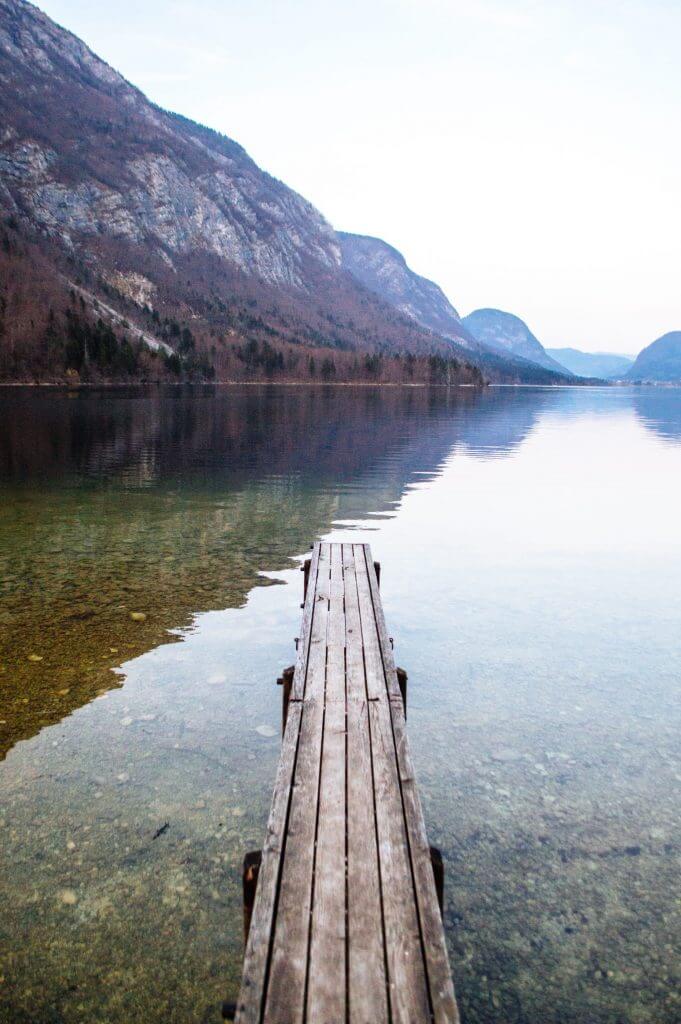 I have to be honest: I knew very little about Lake Bohinj when I arrived.
Going by just a few photos I had seen on Instagram (go ahead, judge me), I knew it was beautiful, but given the vastness of the lake, it was a little bit silly of me to assume that I would just 'find' the best viewpoint with no effort.
Of course, I managed to get lost. Google Maps doesn't tend to be helpful when you have almost no idea of where you're going.
Luckily, after a stroke of genius (or luck perhaps), a parking spot was found, a 'hunch' was followed and within a few minutes, I found myself at THE most scenic view of Lake Bohinj. Lo and behold:
Coming here at sunset during the off-season, there was barely anyone else around.
… which meant plenty of opportunities for shameless photos.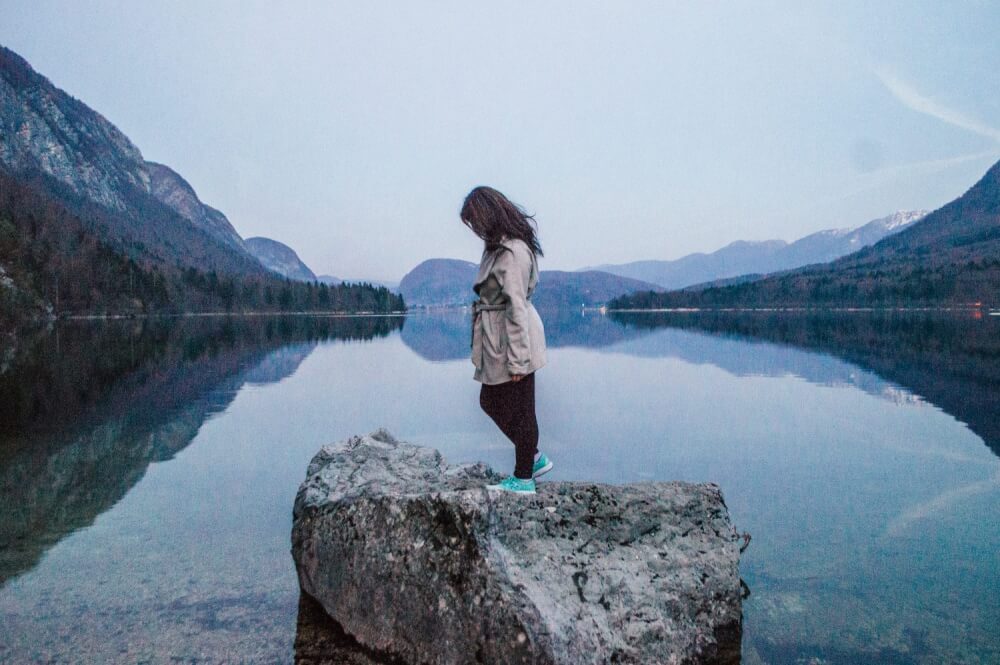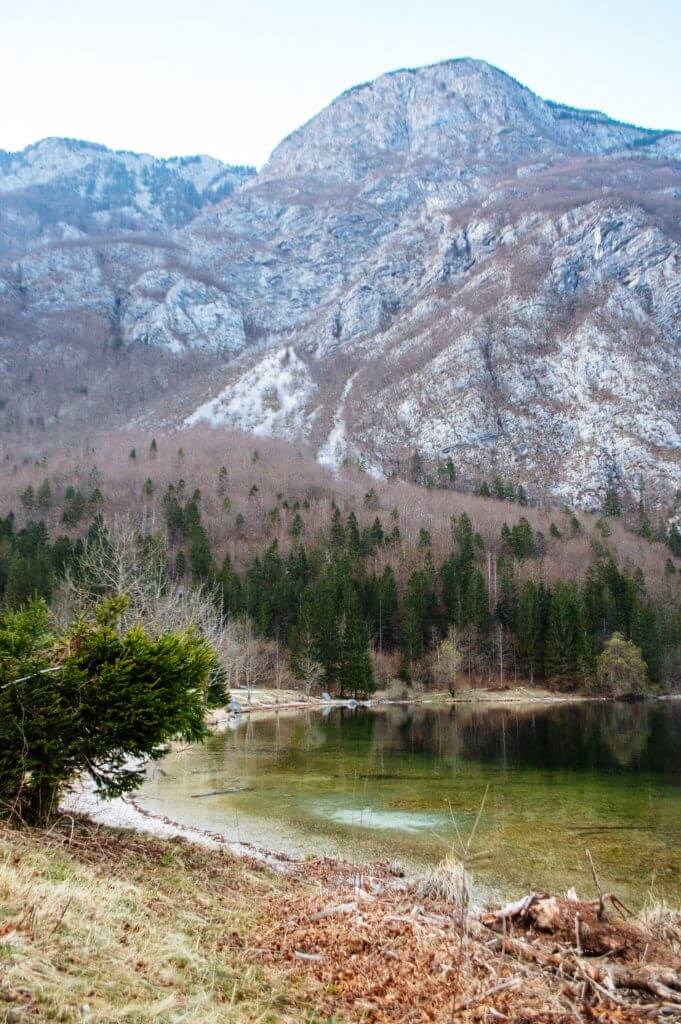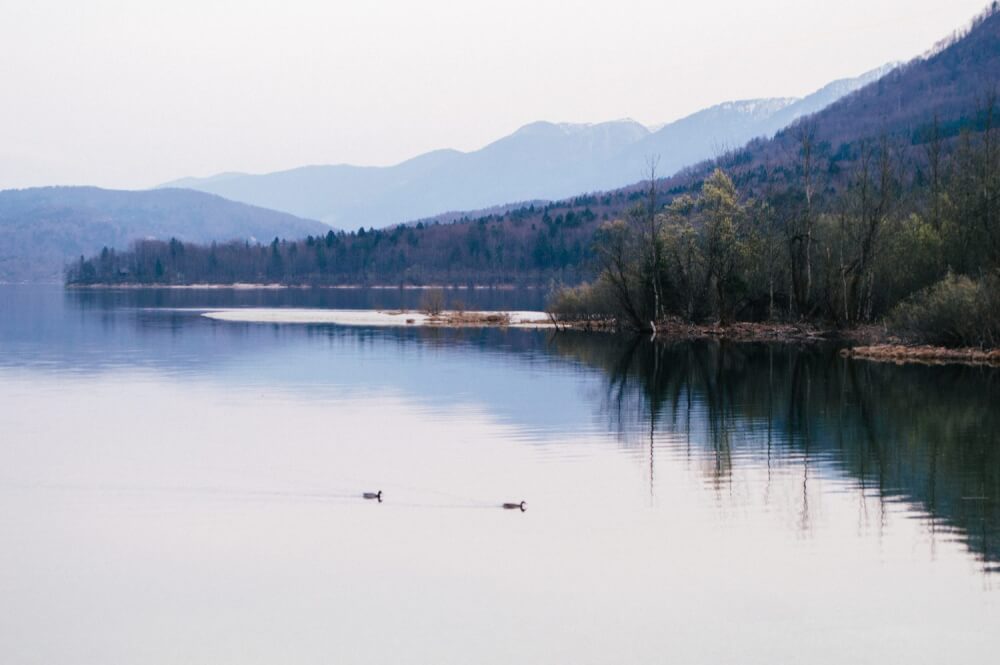 Many. Shameless. Photos.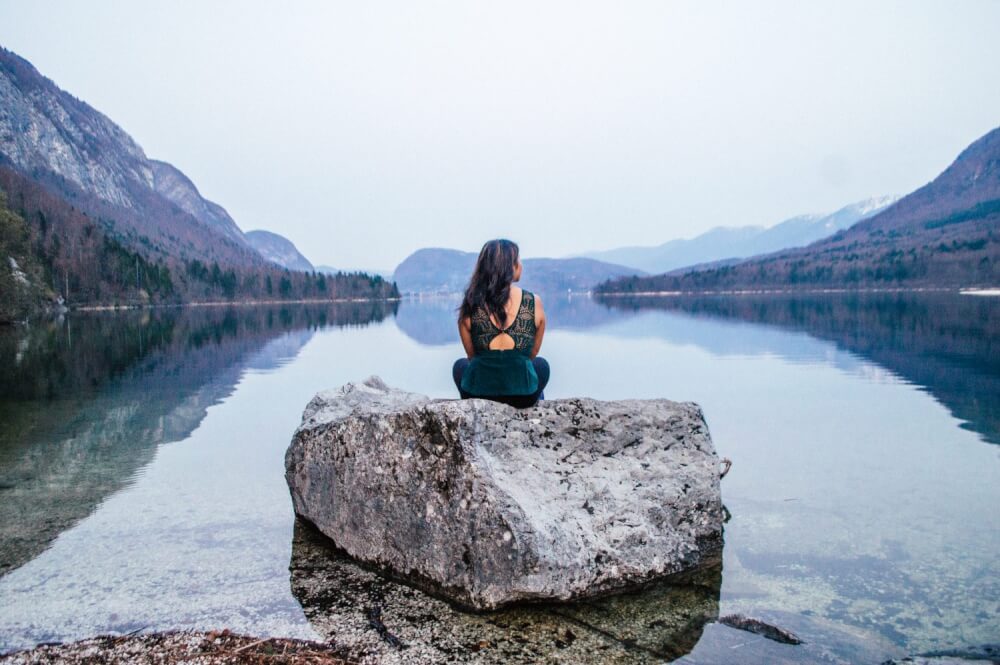 So how can you get to this spot yourself? Well…
How to reach the best viewpoint of Lake Bohinj
The photos above were taken from the west side of the lake. I've marked all the relevant spots on the map below, including where there's available Parking (and where we parked). Point A to Point B marks the walking route that'll get you to the viewpoint in just a few minutes!
Where to eat at Lake Bohinj
If you're looking to grab a bite to eat nearby, I highly recommend Gostilna Erlah, a cute little restaurant a few minutes away from the lake that had THE most delicious meat platter of all time.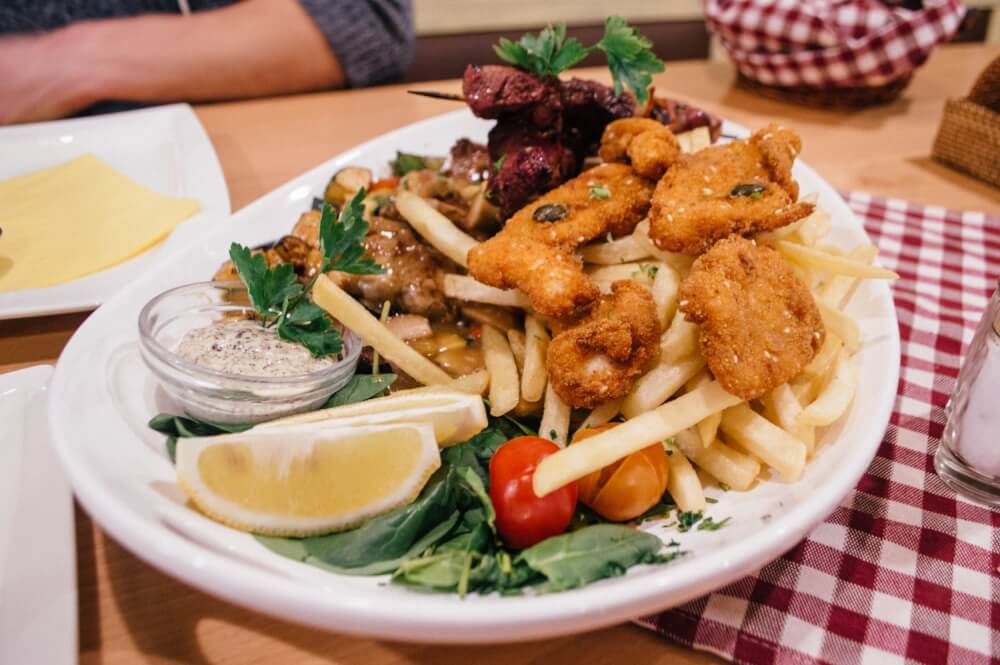 Other things to do at Lake Bohinj (or near it)
Of course, you might think it's lame to just stop at Lake Bohinj for a good viewpoint.
I wish I had more time here, I really did, because there's way more to the area that just a tranquil spot for photos.
The Julian Alps are a stunning place, so if you have extra time to spend, keep the following activities in mind.
PS: Be sure to check out Laugh Travel Eat's Ultimate Guide to Bohinj for detailed, first-hand experiences in the area.
Go for a boat ride. While it's a serene alternative to Bled, Bohinj hasn't completely escaped the clutches of tourism, as evidenced by its 'Tourist Boat', which runs every day during peak season. Sure it's cheesy, but if you're looking for a quick overview of a lake, it's a nice option.
Indulge in water sports. Around Bohinj, adrenaline junkies are spoiled for choice – whether you want something simple like a calm paddle around the lake, or more extreme activities like canyoning and ziplining.
Head out on a walk. Lake Bohinj is huge, so walking around it will take 4-5 hours. Still, it's a great way to get an overview of the lake and enjoy some of the towns along it. Ribcev Laz is said to be ahh-dorable.
Hike to Mostnica Gorge. The emerald green waters of the Mostnica Gorge are like something out of a painting. See for yourself. It's easily reachable from Ribcev Laz.
Get up high at Mount Vogel. Whether you ride the cable car or hike up like a real badass, up top at Mount Vogel is where you'll really appreciate the massive size of Lake Bohinj (the largest in Slovenia).
Check out Savica Slap. It'll take a zig zaggy hike and an entrance fee to get there, but the Savica Waterfall is one of Bohinj's main highlights. You can find this natural beauty a few km away from the West side of the lake, and you can reach the entrance by car or by foot.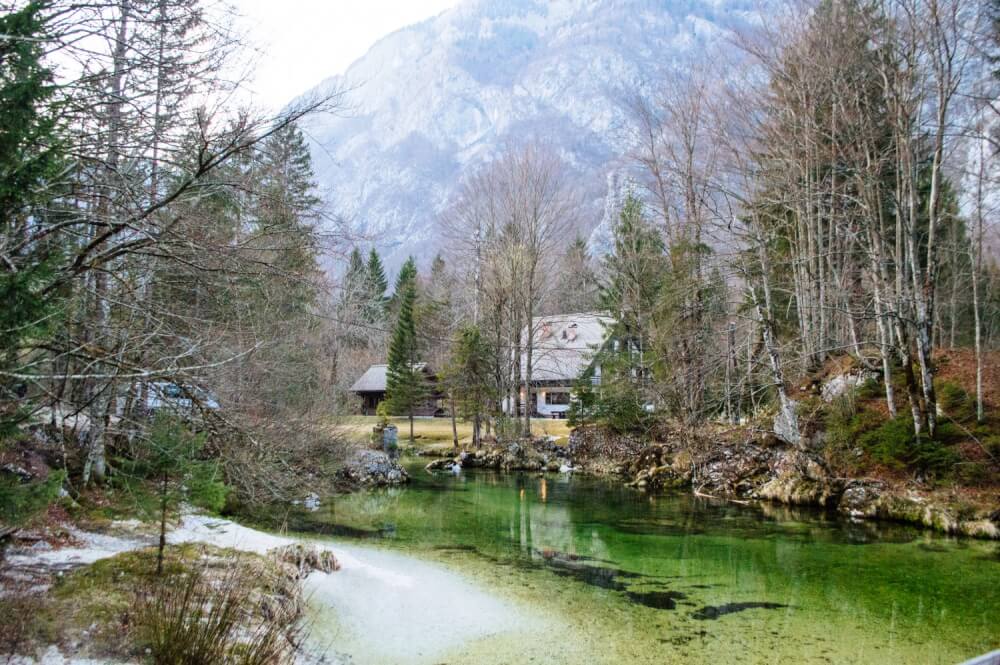 So tell me, have you ever been to Lake Bohinj? Let me know in the comments!
My Go-To Travel Favourites: