*FYI - this post may contain affiliate links, which means we earn a commission at no extra cost to you if you purchase from them. Also, as an Amazon Associate I earn from qualifying purchases. Check out our Privacy Policy and Disclosure. for more info.
Last summer while cruising along the Rhine River, I remember staring out my room window, a cup of coffee in hand, my eyes curiously fixed on the city that passed us outside.
That trip, we had departed from Basel and cruised upwards toward Amsterdam, passing countless castles and charming cities like Strasbourg, Mainz, Koblenz and Cologne.
This particular city though looked a little different than the others. Maybe it was the massive TV tower, the glittering modern architecture or the very subtle hints of old German charm… I have to admit: I was intrigued.
I found out later that this city was Düsseldorf, and due to time constraints, we weren't going to be stopping there.
Bummer! At the time, I was pretty disappointed. After a quick Google, Düsseldorf seemed really neat… like in many ways, the 'edgy cool kid of the Rhine'. With this disappointment in check though, we cruised onwards.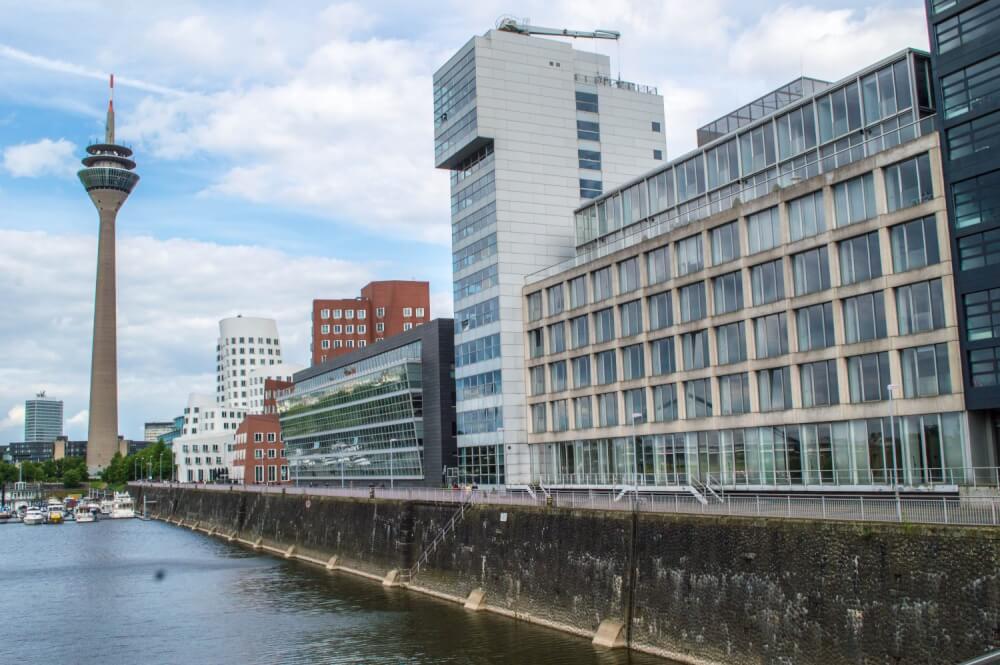 Fast forward about a year, I had moved to Germany, and the opportunity presented itself for me to visit. A pair of cheap Mumford & Sons tickets in the city sealed the deal. That was it – I was headed to Düsseldorf!
For our short trip, we wanted a comfortable place to stay, given our packed itinerary with the concert and a day of sightseeing. Our chosen base was the Hotel Indigo Düsseldorf, a stylish and modern property located in the city's Victoriaplatz neighborhood. If you're researching your own accommodations for Düsseldorf, here's a quick review on our experience there!
Cool and comfortable atmosphere
One of the most important features of the Hotel Indigo Düsseldorf is, of course, its fresh design. It's a style they call "retro meets modern", with each floor of the hotel nostalgically paying homage to a different famous decade. Being a loud-and-proud 90s child myself, I was more than excited to be on the 90s floor, whose bright colours and edgy wall art paid tribute to the decade's effortless glam and girl power. Entering our room, I was thrilled to see a beautiful, bright and airy room with everything we needed for a relaxed two nights.
Like the rest of the hotel, the rooms take inspiration from the fashion world, and rely on sharp colours and modern designs to create a chic and comfortable atmosphere. After our long bus ride up to Dusseldorf, a nap was much-needed, and I basically sunk into that cushy bed and never left. +10000 comfort points for that heaven of a bed, where I unashamedly followed along with the insanity of this year's Eurovision.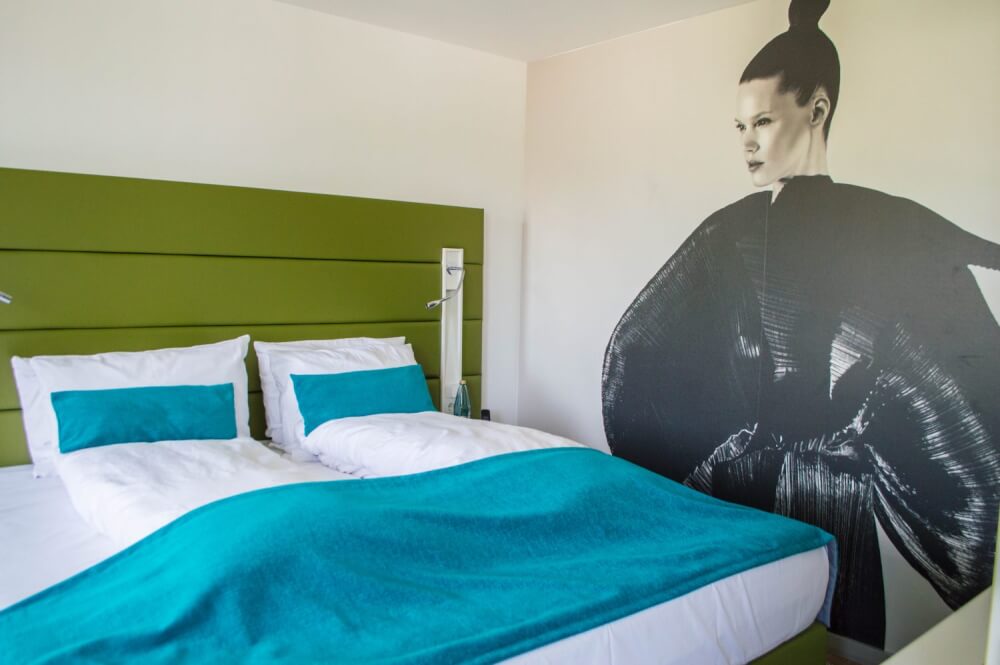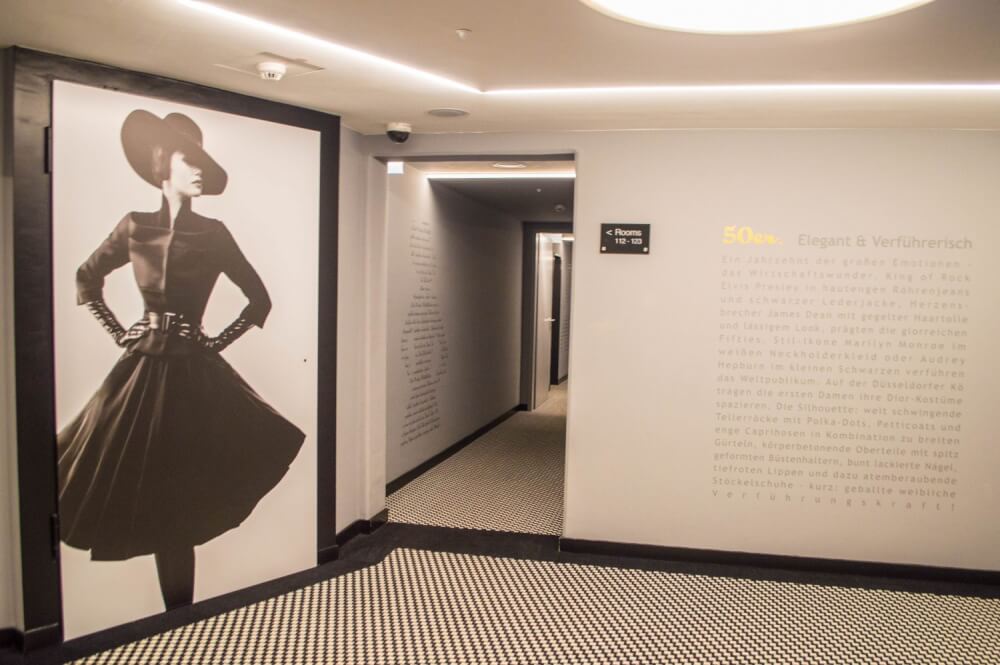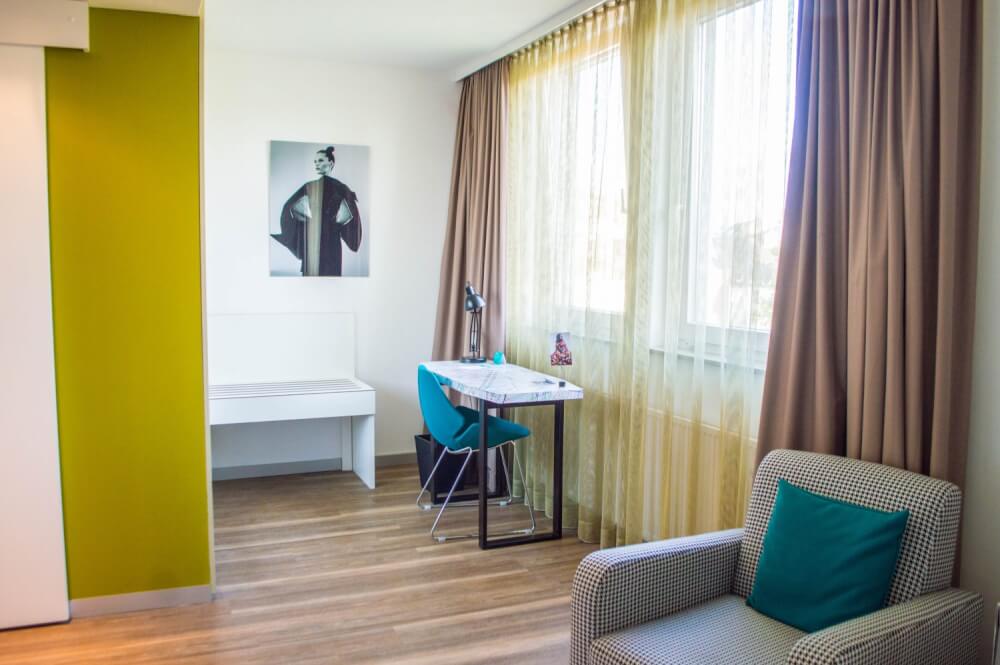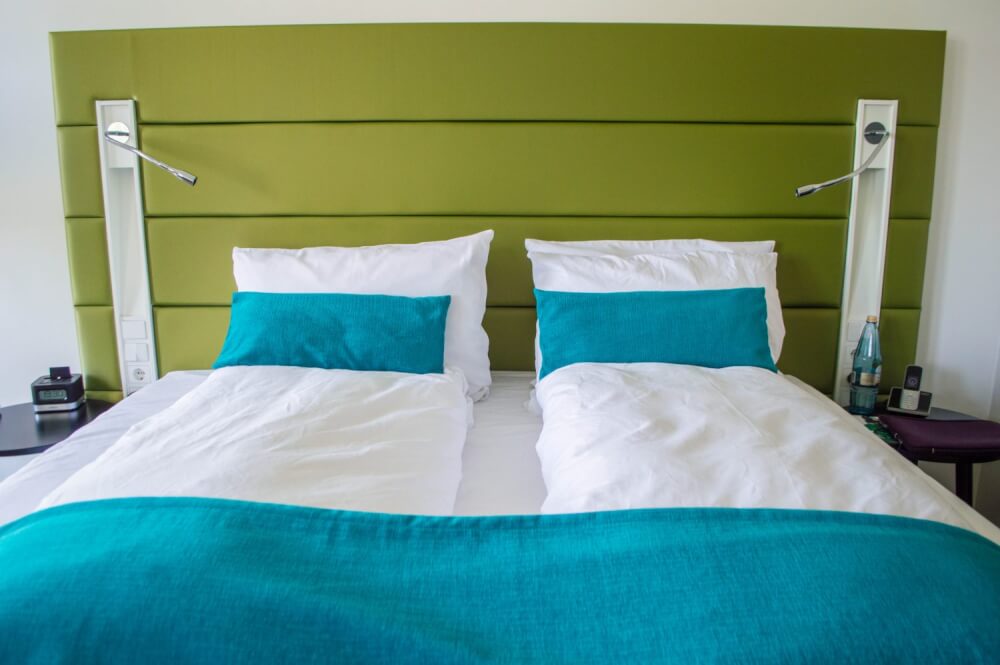 Real focus on 'neighborhood'
While Indigo Hotels are a chain, one of their unique, distinguishing factors is that each property places a sharp focus on the neighborhood that that they're part of. The Hotel Indigo Düsseldorf is, of course, no exception. Taking inspiration from the fashionable Victoriaplatz neighborhood, the entire property is very mindful of good design and bold decor. Beyond that though, what I loved was the hotel's clear effort to build strong relationships within their community. This was evidenced by mannequins in the common areas sporting clothes from local designers, and a strong presence of locally sourced ingredients being used in the restaurant. During breakfast, we were treated to local goodies like baked treats from a local bakery and fresh cold cuts and cheeses from nearby as well.
While we didn't have time to try a meal at the hotel restaurant, we did indulge in their delicious breakfast, which kept us stuffed and fuelled up for the entire morning. Besides plenty of fresh fruit, cereals, juices and hot plates, I have to say – my favourite part of the buffet (and maybe even the hotel) was the delicious scrambled eggs! I must have gone for refills at least 3 times, with absolutely no shame in my step. The fresh juices were also great, along with their full-service bar which whipped up deliciously frothy cappuccinos.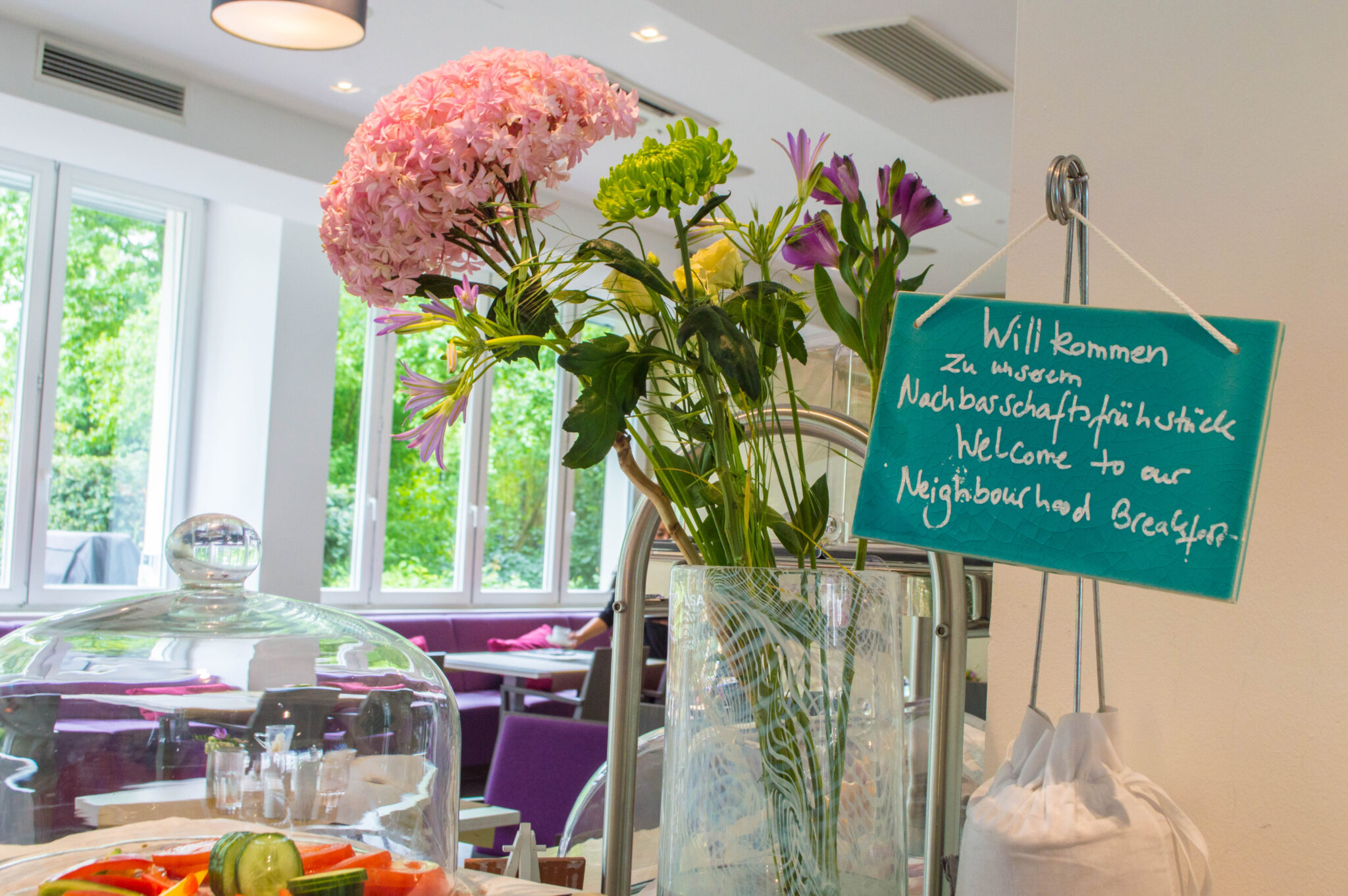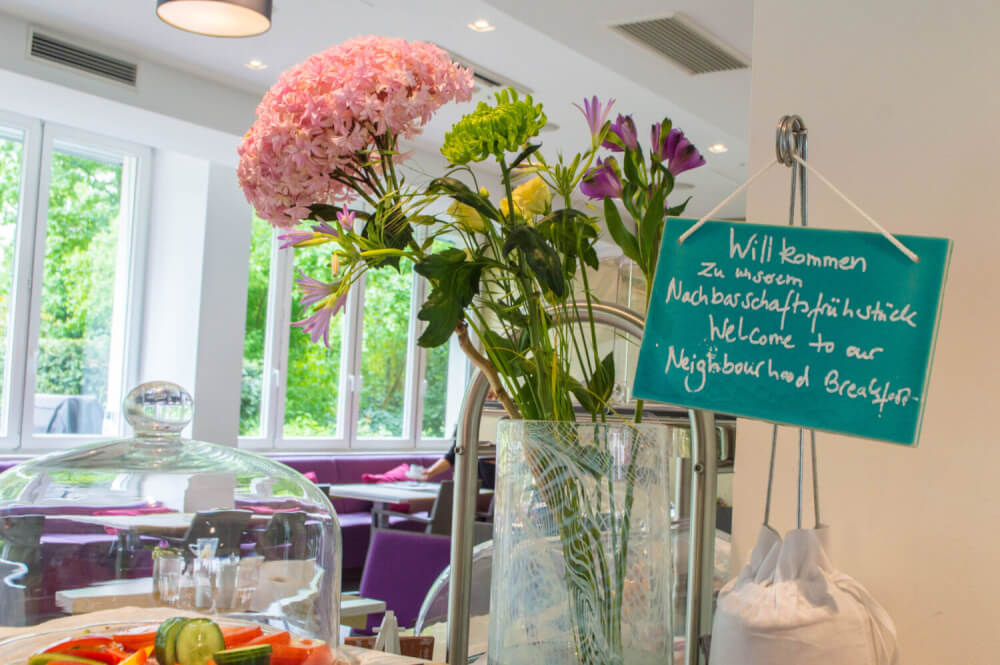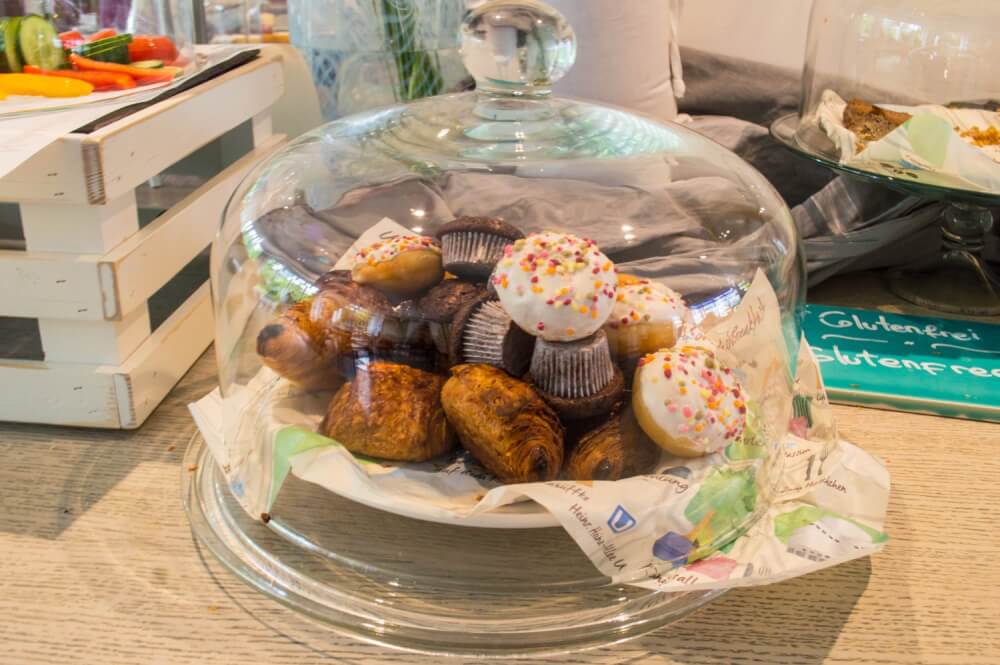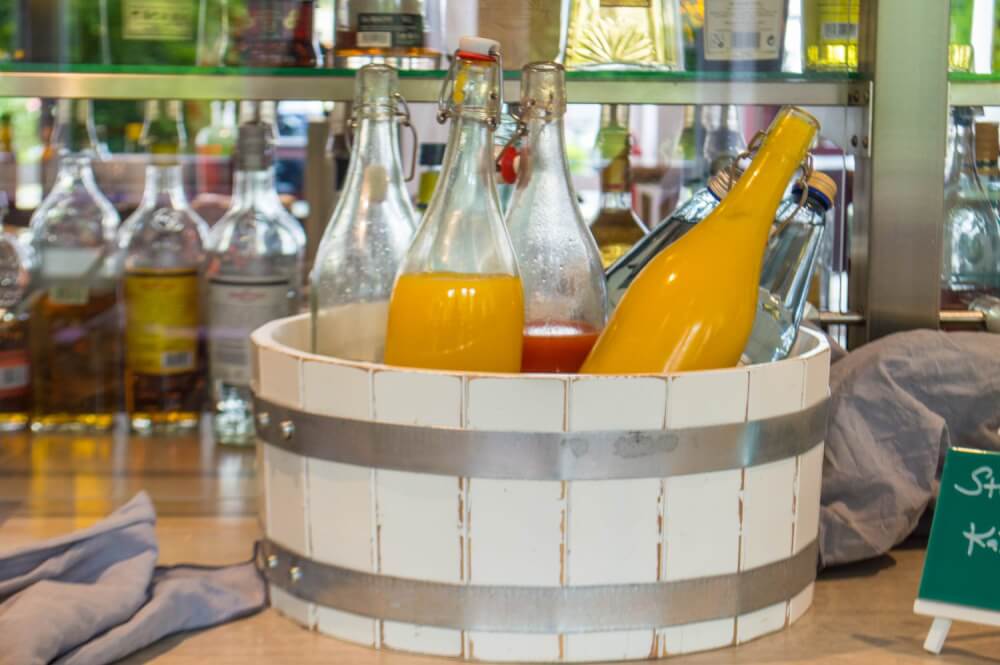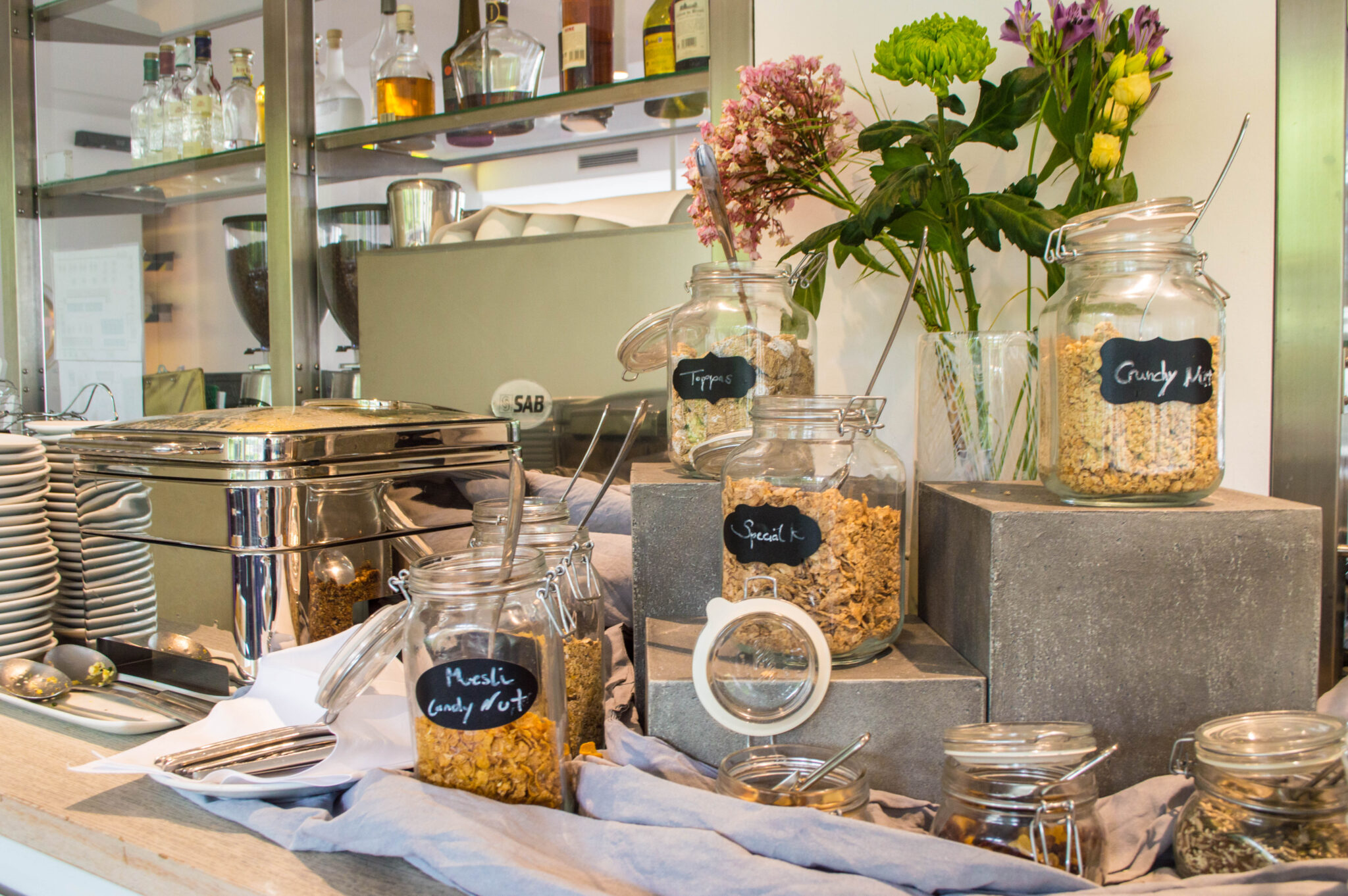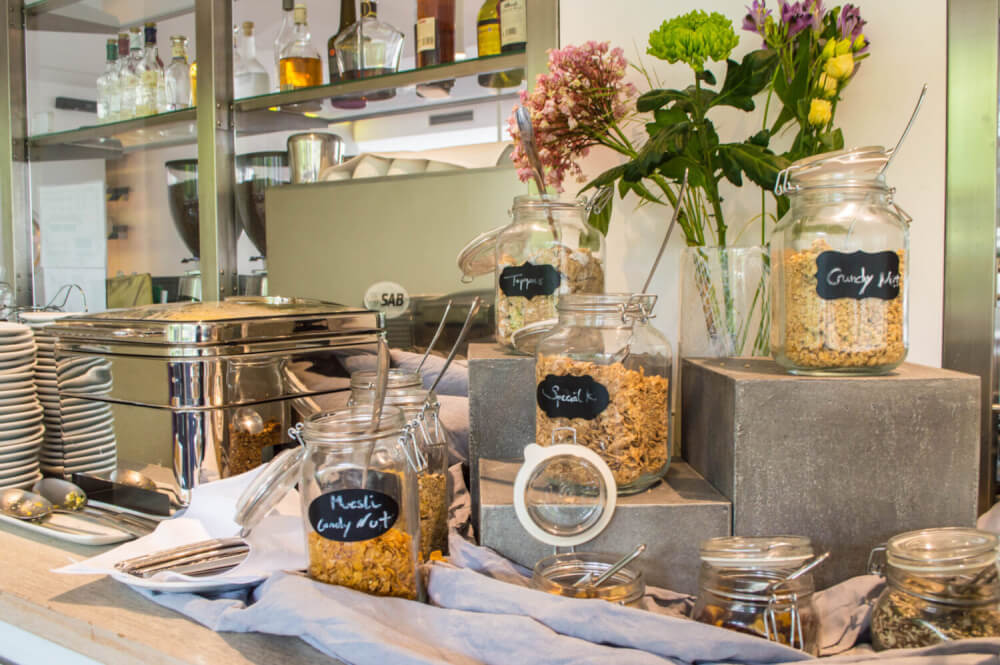 Decent location and service
The hotel wasn't super close to the downtown core, but it was only about 15-20 minutes walk from the Alstadt and most points of interest. That said, if you're looking for a centrally located property close to Düsseldorf's tourist attractions, this hotel is a bit out of the way. In spite of this though, the hotel is located in a nice neighborhood with grocery shops and transport links nearby, with an Ubahn station only 2 minutes away and plenty of bus transfers. If you are willing to forgo a central location for a quieter and more peaceful alternative, then the Hotel Indigo Düsseldorf is a fine choice.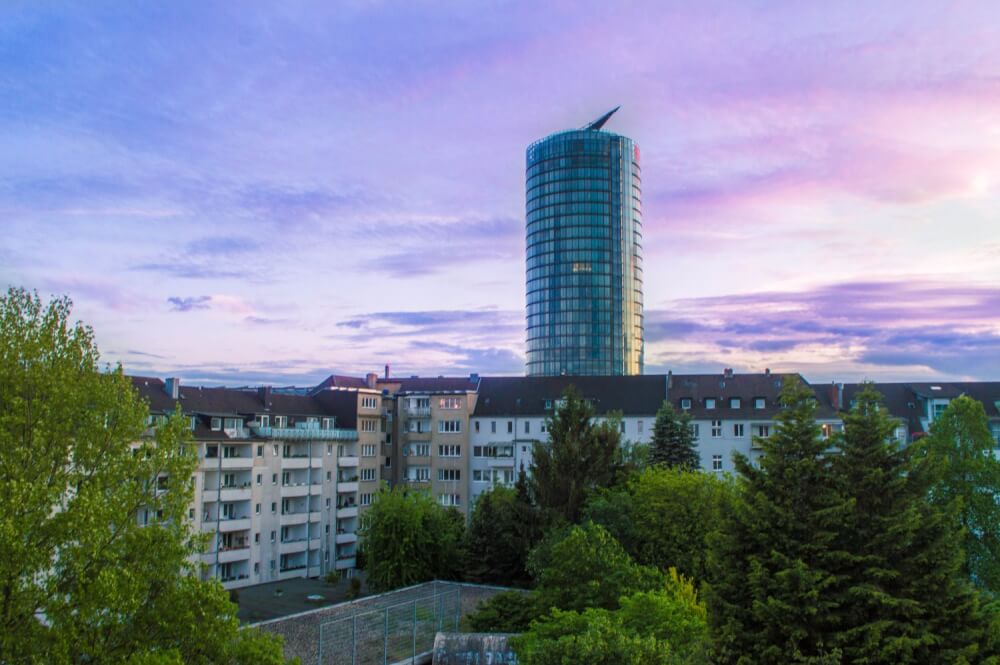 Service-wise, the staff did everything with a smile, and even allowed us to check in early (which was amazing). They were very helpful when we had questions, but at times (especially in the restaurant), they seemed a little understaffed, and it took a while for our drink orders to be taken (and cutlery delivered). This could have been due to a large volume of guests that weekend though, as we noticed the place quite buzzing the entire time we were there!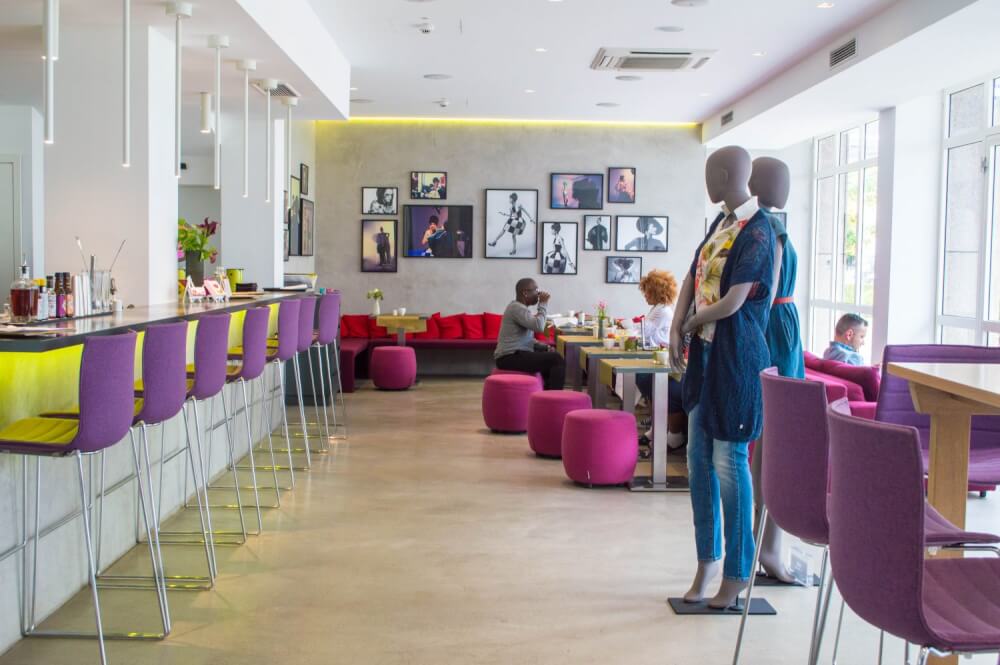 Hotel Indigo Düsseldorf Review: The Final Word
As a place for a few nights' sleep in Düsseldorf, the Hotel Indigo Düsseldorf does its job. It's clean, comfortable and modern, with a vibrant splash of style! The only downside for me was its location, which is not the most central, but nonetheless, whether it's for business or leisure, this hotel provides you with everything you need at a decent price.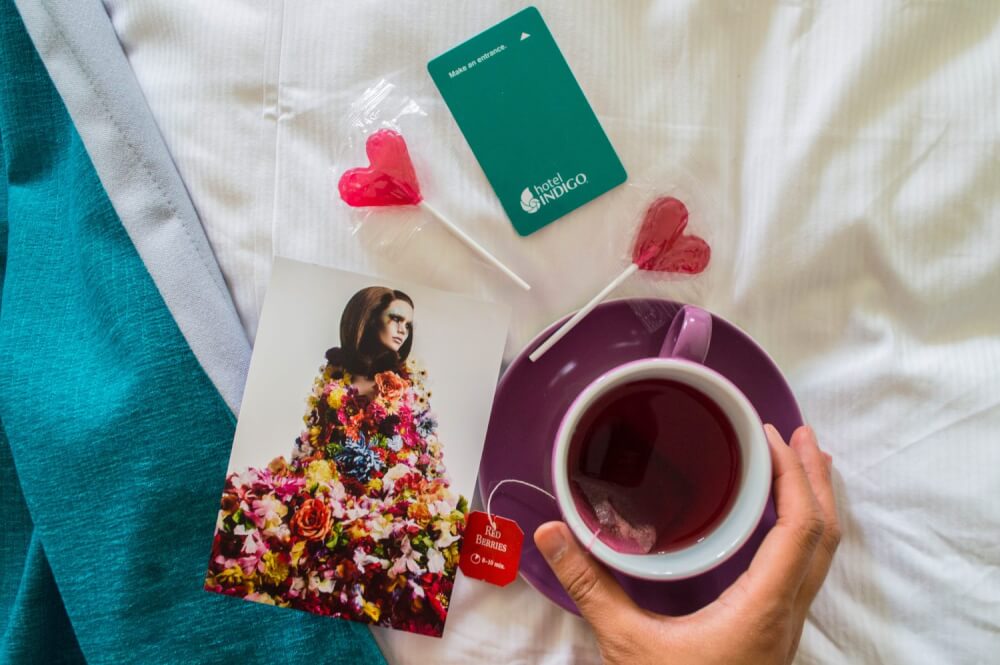 I hope you enjoyed that Hotel Indigo Düsseldorf Review. Please note that I was welcomed as a guest of the Hotel Indigo Düsseldorf but opinions are, as always, my own.
This post contains affiliate links for which I'm given a modest commission that helps keep this site running! This comes at no extra cost to you, but if you have any questions, feel free to email me at hello[AT]happytowander[DOT]com.