*FYI - this post may contain affiliate links, which means we earn a commission at no extra cost to you if you purchase from them. Check out our Privacy Policy and Disclosure. for more info.
As wise men often say: Italy is for lovers.
And while part of me still thinks that this saying refers to lovers of carbohydrates and gelato… I can't argue that Italy also caters flawlessly to lovers of the romantic variety.
And if we're talking about romantic Italian getaways, I can't possibly ignore Florence. Or Firenze, if you want to imagine for a moment that I'm a burly Italian man. I mean, let's not forget (though many locals try to) that this city was the setting for Kim Kardashian and Kanye West's star-studded wedding back in 2014. Add on the breathtaking architecture/dreamy riverside views and it's clear why Florence is one of those magical cities that ooze effortless romance.
… Even with gelato dripping down your chin and a pasta baby hanging out your midriff.
My travels have taken me to Florence twice – the first when I was a bratty teen who was all giggles upon seeing Michaelangelo's David, and the second with a group of friends, (still giggly around David). Now, allow me to channel my hopeless romantic (yes, the one who is married to chocolate) and show you a different kind of trip, as I showcase how to enjoy a splendidly romantic holiday in Florence, whether for a honeymoon or just a well-deserved weekend away.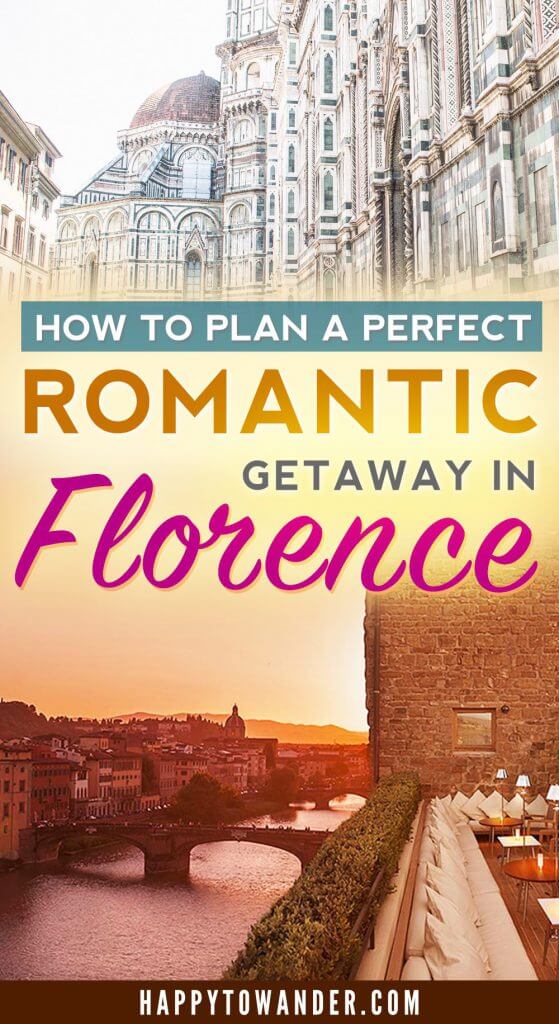 Checking in: the Continentale
While Florence is a small city, you'll want to maximize the time you have by picking a prime location close to the main attractions, restaurants and bars. Of course, you'll also want a peaceful escape where you can relax away from the crowds… so where should you base yourself for this romantic holiday?
Well, if you're searching for luxurious romance with a contemporary twist, look no farther than the Lungarno Collection's Continentale. This boutique design hotel is ideally situated just steps away from the world-famous Ponte Vecchio, but hidden just far enough to preserve a sense of zen. Its bright and modern decor is inspired by the 50s, giving it a fun playful vibe, plus riverside views that will melt even the coldest of hearts.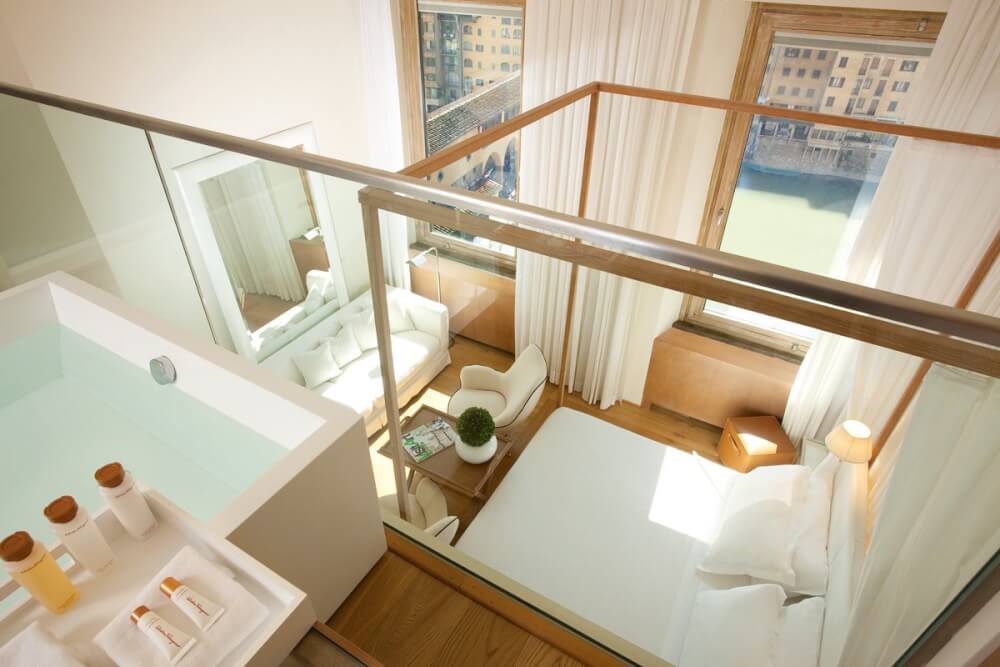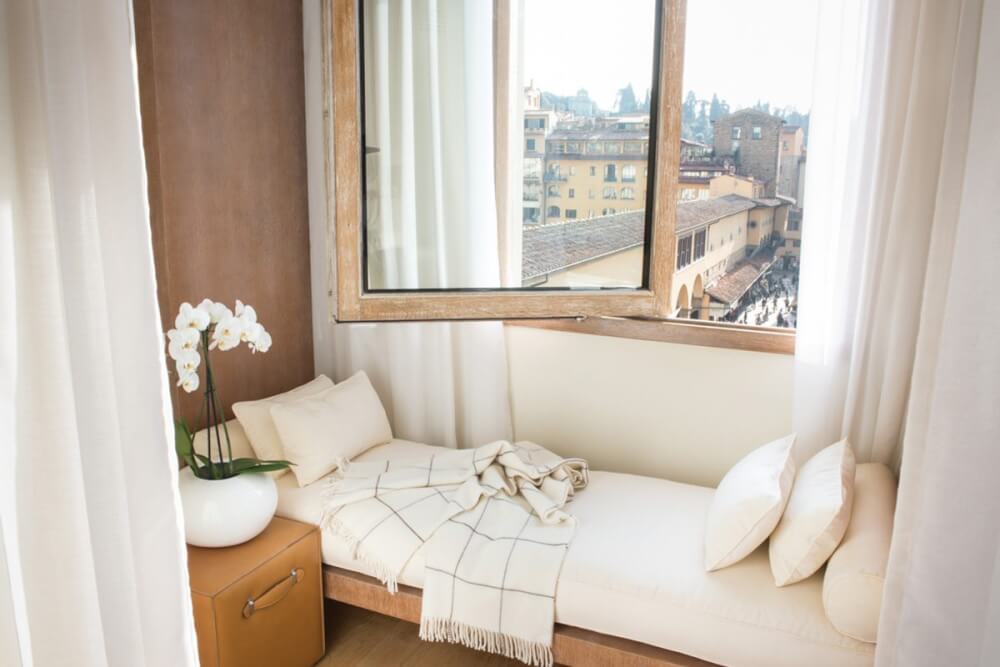 Besides its perfect location and dreamy decor (yes they have flowy canopy beds, people), it also boasts a variety of on-site amenities that make it ideal for a romantic weekend. Without even leaving the hotel, you can enjoy a proper pampering at the White Iris Beauty Spa, indulge in Michelin-star cuisine, or sip sunset aperitifs alongside picture perfect views at La Terrazza Bar.
… which, in case you weren't convinced, looks like this: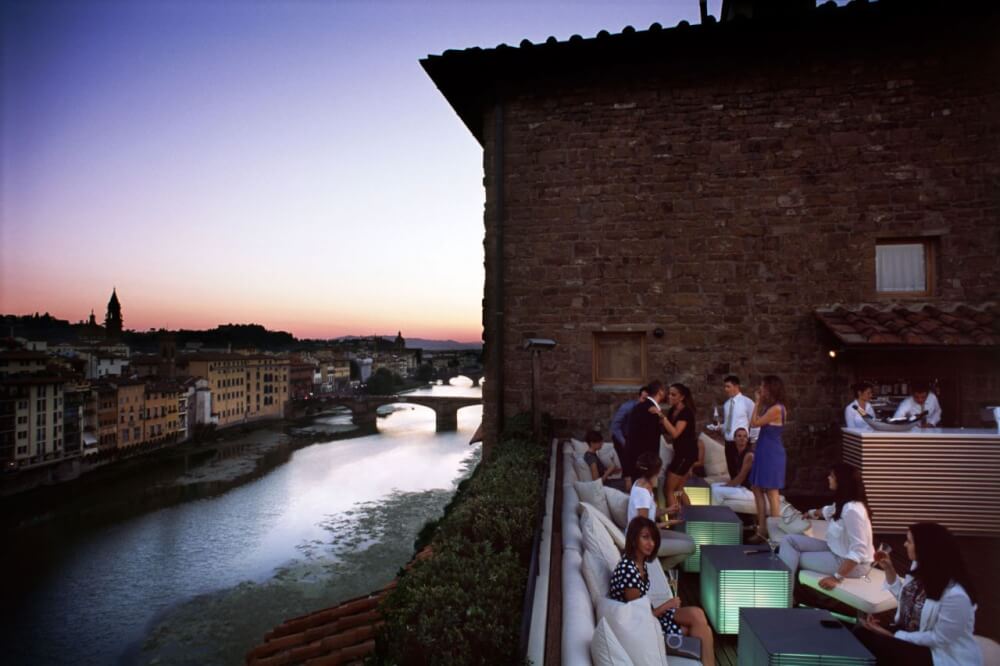 Click here to read more about experiencing a romantic getaway at the Continentale.
During the day: the top things to do in Florence
As one of the most culture-rich (and hopelessly beautiful) cities in Italy, there are countless attractions in Florence that will blow you away, and definitely no shortage of things to do as a couple. You could easily spend the entire weekend drinking wine by the Arno (a fine life choice, if you ask me), but here are some recommendations for activities to fill your itinerary:
For cultured couples: Take advantage of Florence's 70+ world-class museums. Spending a few hours at the Uffizi Gallery is of course one of the most popular things to do in Florence, and your trip wouldn't be complete without a trip to the Accademia Gallery to see Michaelangelo's David.
For foodie couples: Enjoy a food tour sampling the city's best eats, test your skills in a traditional cooking class or indulge in an afternoon of Tuscan wine tasting.
For adventurous couples: Climb the 400+ gruelling steps up the Florence Duomo, hike up to Piazzale Michelangelo for an incredible view or enjoy a biking tour to the Tuscan countryside.
For couples who just want to relax: People watch and take in the ambiance of Florence's most famous squares – Piazza della Signoria and Piazza del Duomo, or treat yourself to some much-needed pampering (The White Iris Beauty Spa at the Continentale does couples' massages!)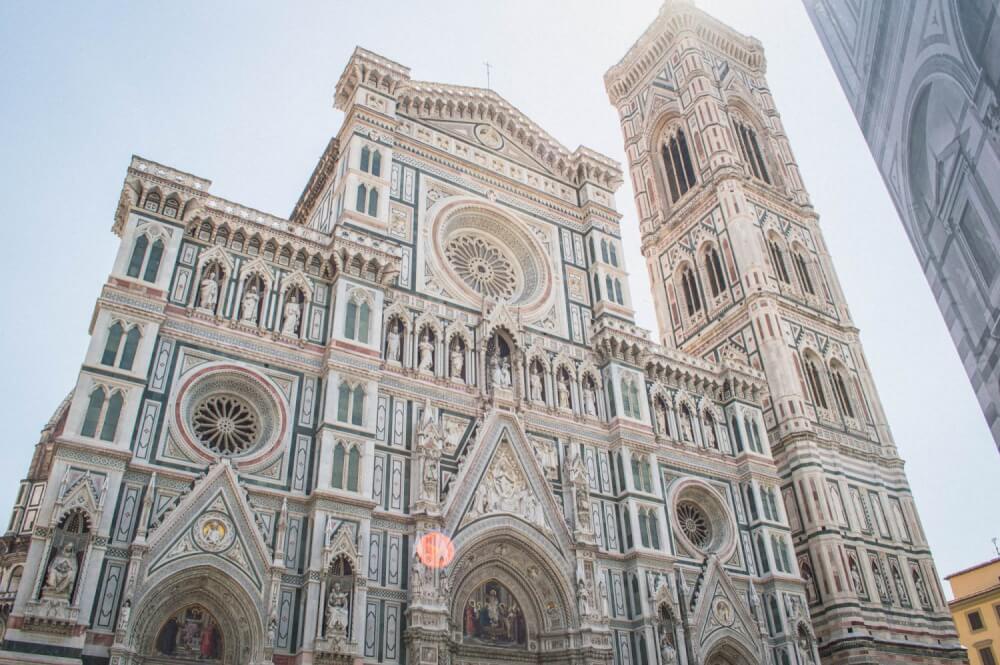 For the ultra-romantics: Go all out with a boat ride on the Arno, or enjoy the gentle clip clop of a horse carriage ride (included in the Continentale's romantic getaway package).
At sunset: where to get the best views in Florence
Is it lame that I've actually written a list of my favourite sunsets of all time? Regardless of my questionable time management, I'll have you know that Florence made the list, and is by far one of my favourite cities in the world to watch the sun come down. Watching the sunset together (preferably with a drink in hand) is a must for your romantic holiday, so here are a few suggestions:
Grab a bottle of wine and head to Ponte Santa Trinita. It's a busy spot, but the perspective of Ponte Vecchio from here is unreal.
Enjoy drinks at the Continentale's La Terrazza Lounge Bar, which boasts amazing views of the Arno.
Pack a sunset picnic and watch the city light up from Piazzale Michelangelo, which offers sweeping panoramas of the entire city.
Ahh, doesn't it all sound too perfect? Now if you'll excuse me, I'm off to eat a bucket of Häagen-Dazs in my pajamas. Sure, it's no romantic weekend away in Florence, but a girl will take what she can get.
As for you though? Go on, unleash your inner Romeo! Browse romantic getaway packages in Florence here.
This post contains sponsored content, but all love for Florence is my own!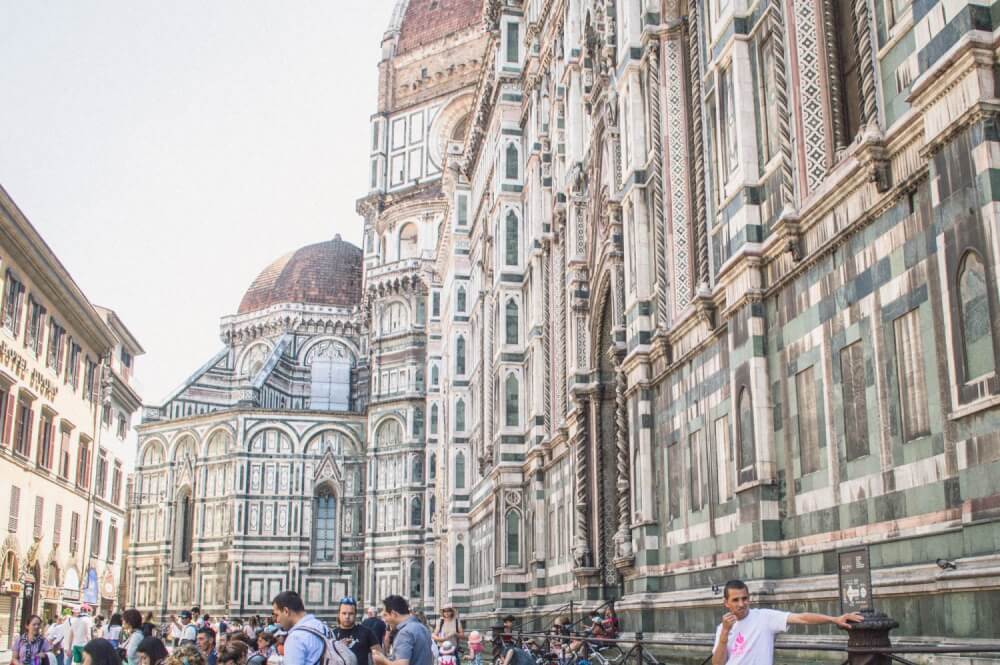 Want to travel smarter and more often?
Join over 80,000 followers who love what I have to say! Enter your email here & you'll gain instant access to my special VIP zone, featuring freebies like checklists and printables... plus exclusive content, tips and updates!
---
Watch my most popular YouTube video this week:
---