It's the inevitable fate of every twenty-something that their Facebook feed soon becomes a non-stop gaggle of diamond rings, elaborate proposals and dramatic declarations of "I said yes!"
Now before you get any sweeping ideas about my love life, let's be clear that the last time I said yes was to extra cheese on my burrito bowl. And even that commitment made me uneasy.
But still, love is love and when the engagements start pouring in, you best believe that I press 'like' right away. With all these engagements lingering in the air, I suppose it was only a matter of time before one of my own joined the tribe of the happily engaged. And so it happened: a few short months ago, one of my best friends became a fiancee, and me, a clumsy, unprepared bridesmaid.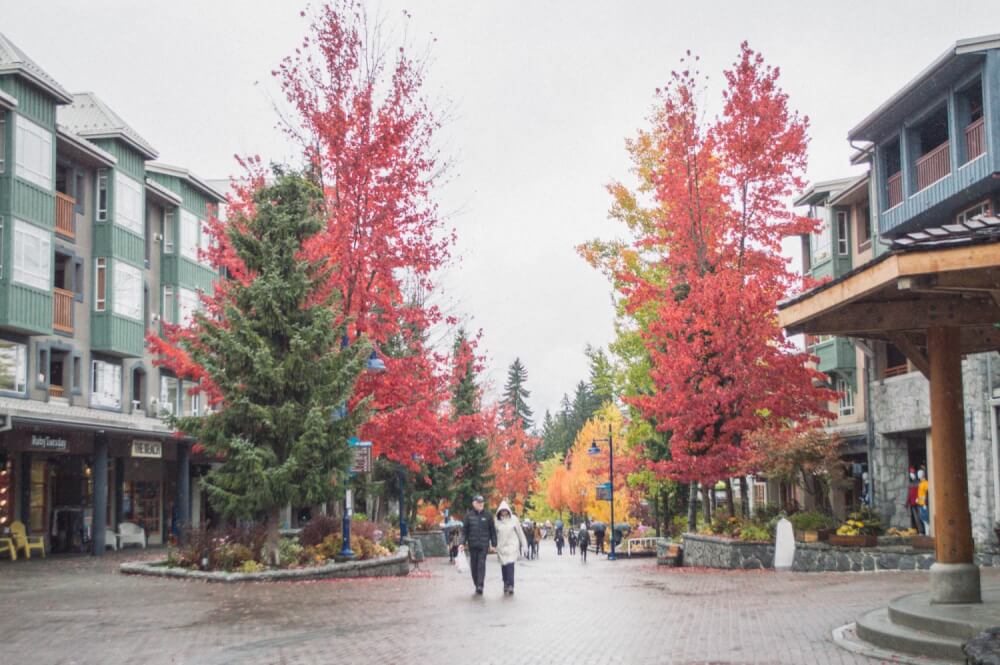 The role of bridesmaid comes with a variety of hefty responsibilities… from prepping invitations to deliberately looking worse than the bride on the big day… but none is more fun (or essential) than the much-anticipated Bachelorette Party. With this being my first ever, I had no idea what to expect. My private jet to Vegas wasn't available (because I don't have one), so we opted for the next best thing: a weekend away in Whistler, BC – the largest ski resort in North America.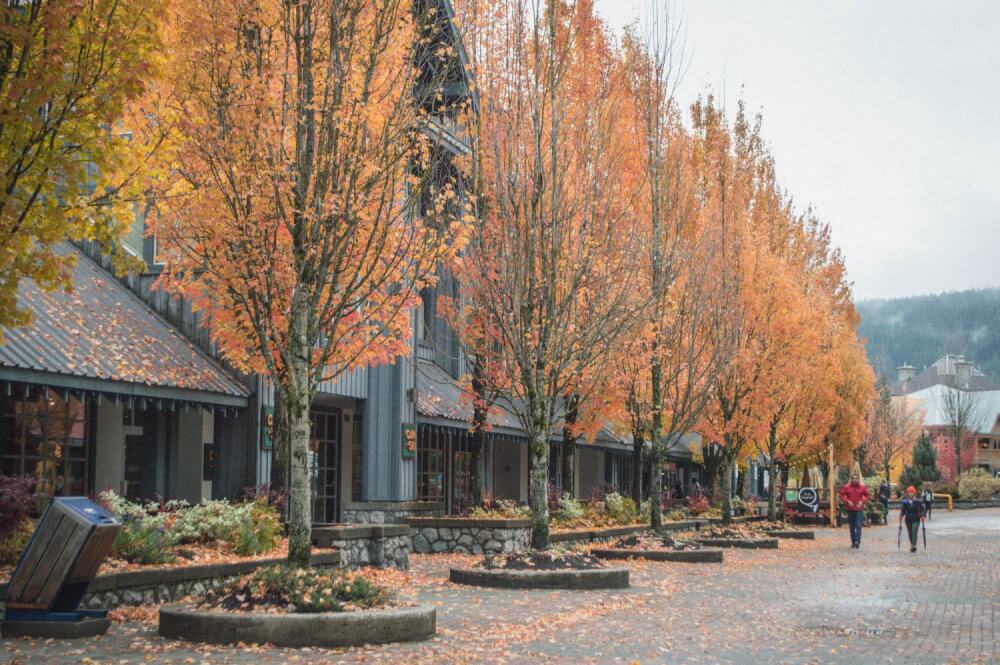 After the bridal party veto'd my request for sexy butlers (Google it, guys), it seemed clear that this bachelorette weekend would be an undeniably classy one, so we of course opted for the classiest possible accommodations to match: the gorgeous Fairmont Chateau Whistler. Here's a review of our experience at this beautiful property, along with a peek into my luxurious bachelorette weekend.
[button color="white" size="normal" alignment="center" rel="nofollow" openin="newwindow" url="https://tidd.ly/df3fbd4d"]Planning your trip already? Click here to check availability and prices[/button]
The Fairmont Chateau Whistler
Located just at the base of Whistler's Blackbomb Mountain, the Fairmont Whistler is a favourite among skiers and snowboarders for its proximity to frosty alpine action. While no skiing was on our agenda that weekend (because the bride's survival was paramount), we did appreciate the full-service resort atmosphere, which had everything we needed for the perfect weekend away. Boasting 6 dining locations, a decadent spa, health club and twice daily yoga sessions, it became quite clear that we wouldn't be leaving the hotel too often.
The unpredictable BC weather was in full force that weekend, which forced us to re-evaluate our scheduled itinerary. Any hopes for outdoor activities were quickly swapped for lazy bathrobe lounging (but who am I to complain about that?!) While the Fairmont is a 10 minute walk from the heart of Whistler Village, this didn't bother us too much since we mostly stayed in during the day, only braving the stormy conditions for a taste of Whistler's renowned nightlife.
After a few hours of rainy driving, we arrived Friday night, ready for a weekend of debauchery classy lady-like fun. We had a few rooms booked for the weekend, with a lovely deluxe room set aside for me and the Bride-to-Be. A tray of welcome treats were of course a happy bonus, one that got me through the many meticulous stages of make-up application, hair curling and trying not to cry. Turns out squeezing into a tiny dress isn't so easy when you're stuffing your face with chocolate-dipped goodies…
Fairmont Chateau Whistler: Our Room
Honestly, if it weren't for the energetic bride, I probably would have required a forklift to physically pry me from bed. I was so comfortable, it felt like the bed was a part of me, and leaving it was a bit soul destroying. The rest of the space wasn't so shabby either – with plenty of space for 10+ girls to get ready, chat and even wage war over Scattergories.
The bathroom had everything we needed, from cushy bathrobes and toiletries to an incredible rainfall shower, whose quality was well confirmed by the many girls who invaded it. The in-room Keurig machine was also an absolute game changer for our mornings, with life support caffeine in steady supply throughout the weekend. Room service was of course on point, with the most satisfying poutine delivered (literally) straight to my bed!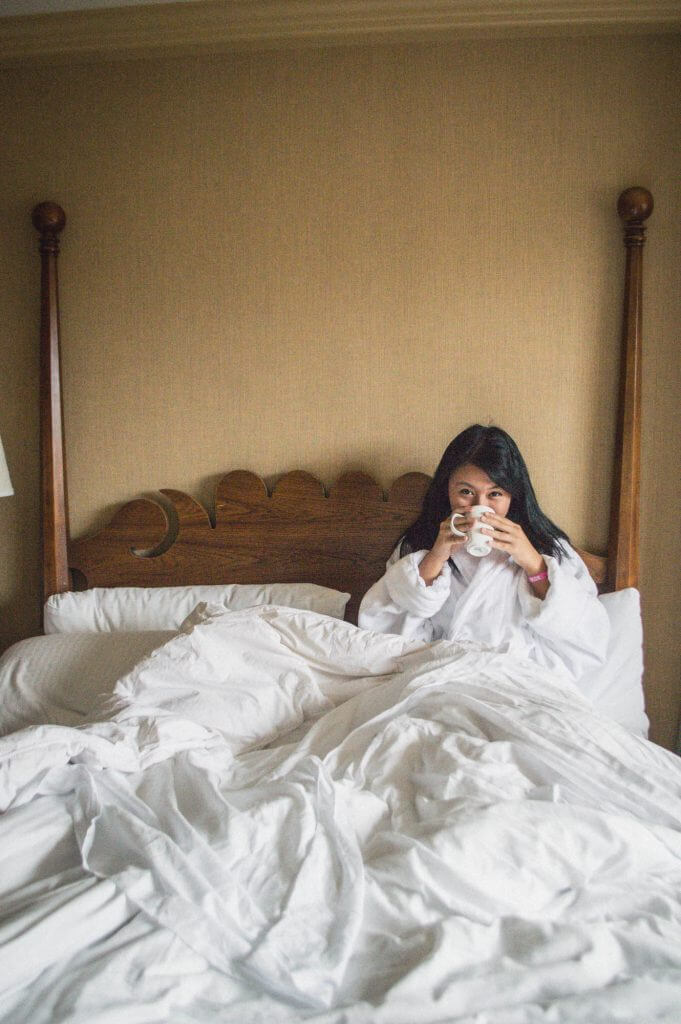 … and while the "gorgeous mountain view" that our receptionist gushed about was thickly obscured by fog, I couldn't exactly complain when the view outside our window looked like this: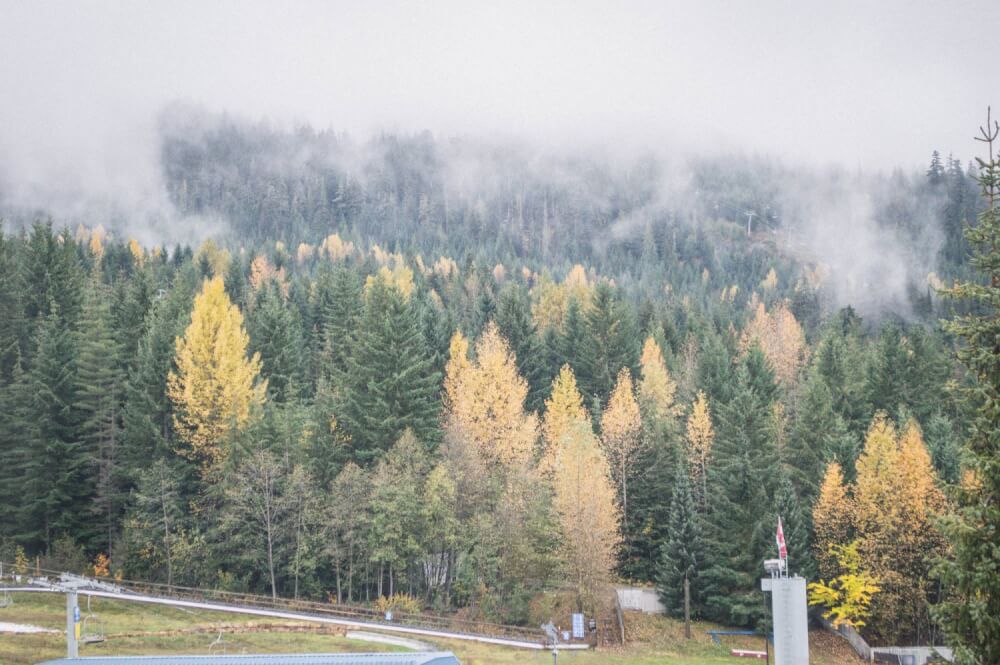 My only criticism of the room is that there was no fridge to store our drinks. While there was a mini fridge, it was already stocked full with mini bar goods (which would have been automatically charged upon removal). Not deterred however, we devised a genius solution to this minor inconvenience: several trips to the ice machine and a repurposed sink full of wine bottles and happiness. Problem solved!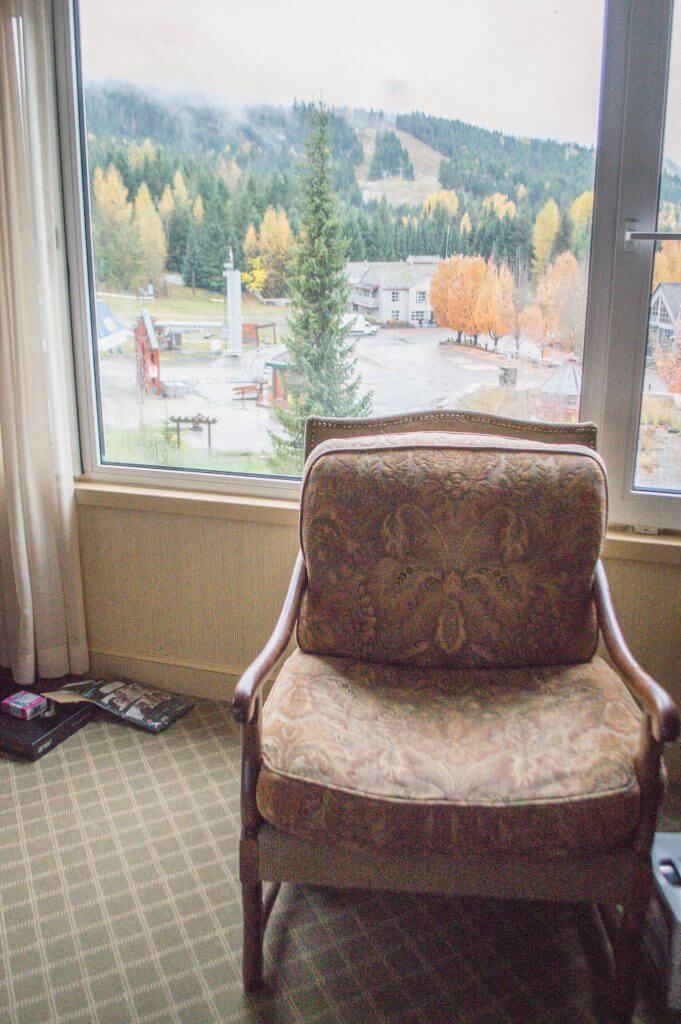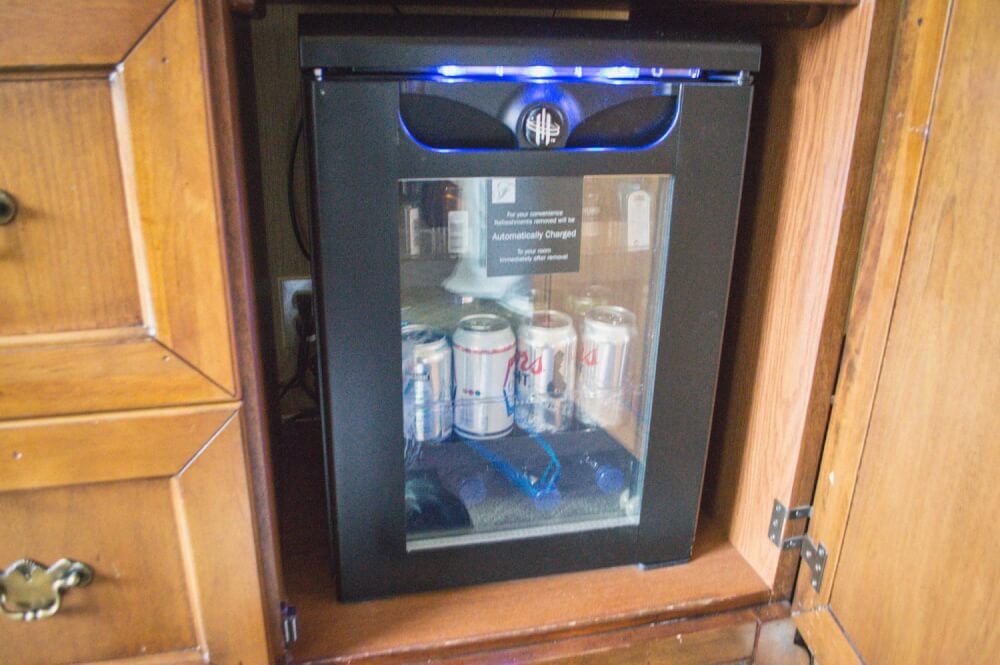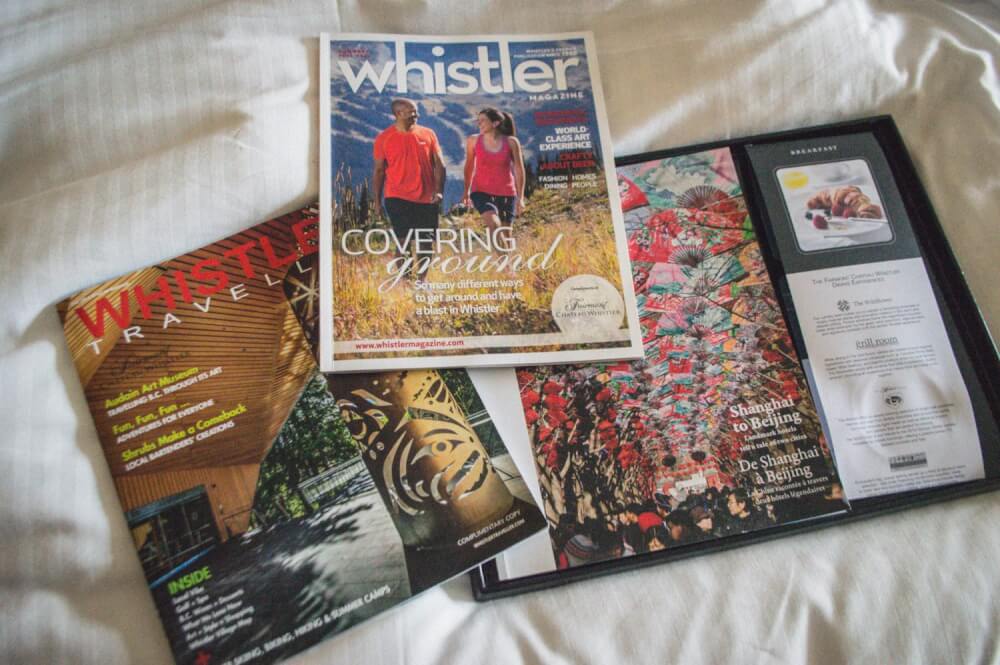 Class A service and amenities
True to the Fairmont's reputation, the service was next level throughout our entire stay. From the lovely bartender who posed & photographed over a dozen tipsy girls to the non-judgemental man who brought up my 3am poutine, the staff not only put up with us, but did so with warmth and kindness. Every day at midnight we would receive a hotel newsletter slipped under our door, with an outline of events happening around the hotel, and the lobby was always well stocked with fancy flavoured waters.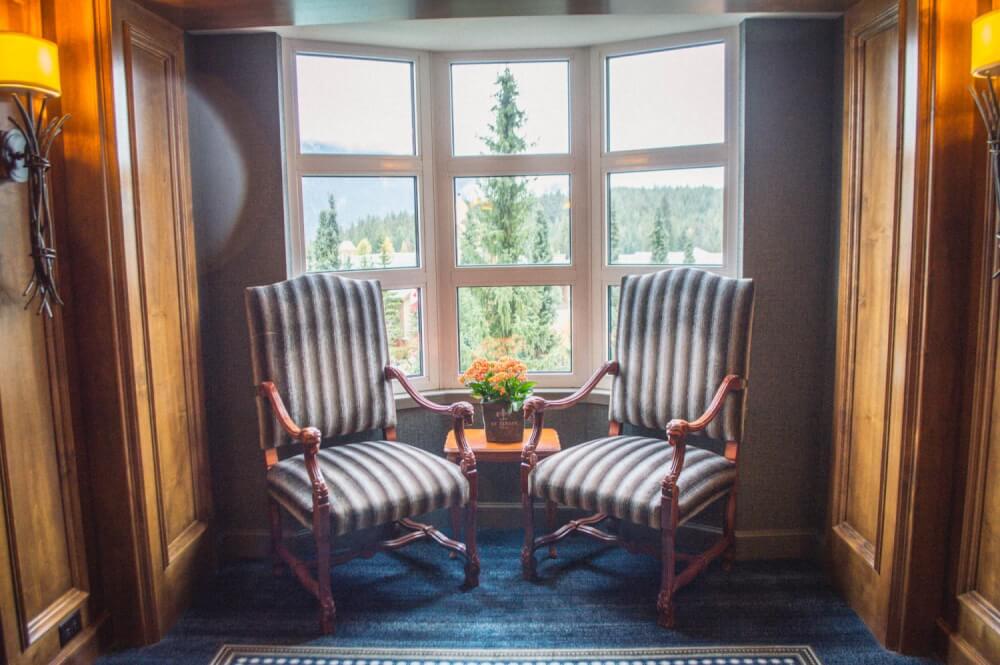 On our second day, we also had a cocktail party in the hotel's gorgeous Mallard Lounge. With the Spirit Room booked out just for us, we enjoyed a a few of the bar's dangerously delicious cocktails while toasting the death of our friend's freedom singleness. It was a wonderfully classy venue that made even the least ladylike among us (*cough* me) feel like a princess.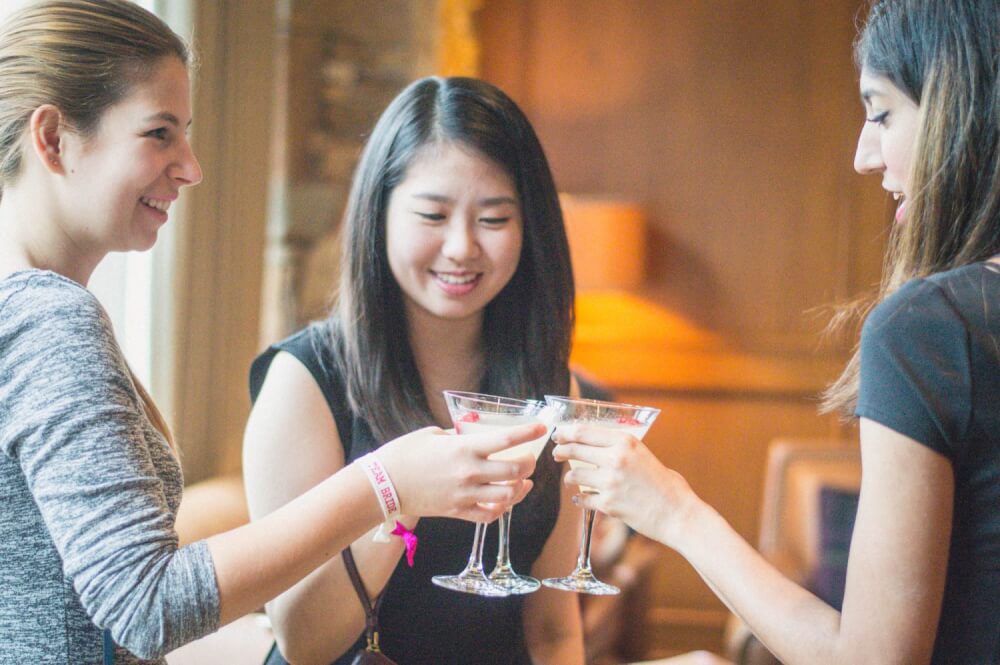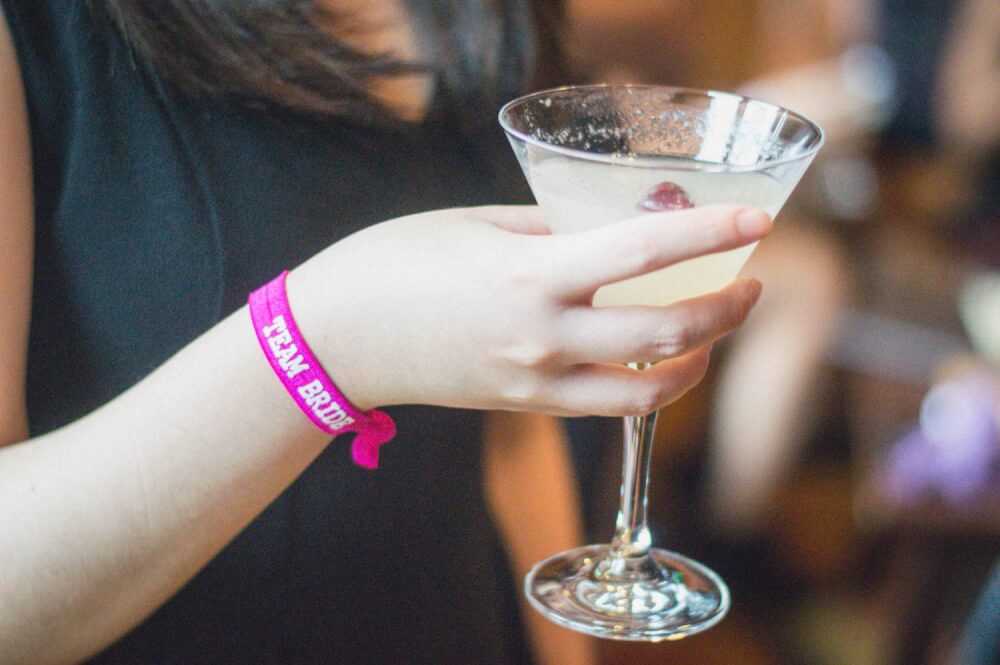 An extra bonus was how pet-friendly the hotel was! Walking past the Mallard Lounge was like a guaranteed display of waggy tails and content pets, all with their own comfy pillows and water bowls. My research tells me these are all perks of the Furmont Club (I know, it's too cute to believe), and one of the hotel's many pet-friendly amenities including room service dog treats.
… Not that there was any shortage of human amenities either. Besides obvious perks like the bars and spa, the Fairmont also has an exclusive Experience Guide who helps coordinate tailored excursions for guests. Oh, and if you want to be the worst bridesmaid ever, you can even hijack the festivities with your own on-site wedding at the Fairmont's rooftop wedding chapel.
A favourite of the girls of course was the hotel's Health Club, complete with a fitness centre, eucalyptus steam rooms, hot tubs and pool… a happy place to spend a few hours despite stormy weather so bad it legitimately had its own hashtag (#BCStorm, people. Look it up.)
Fairmont Chateau Whistler Review: The Final Word
The girls and I had an amazing time at The Fairmont Chateau Whistler! With its full service resort approach, we had access to everything we needed, which admittedly made it rather difficult to leave. Those looking for a super central location should know that the hotel is not found in the heart of Whistler Village, rather it's at the base of Blackcomb Mountain. Still, getting to the village is a scenic walk that didn't bother us too much, and there's a convenient shuttle that runs several times an hour.
Overall, I had a great weekend at the Fairmont Chateau Whistler, kicking off what I'm sure will be a chaotic parade of more engagements, bachelorettes and weddings to come. The Fairmont provided a swishy, luxurious place to hide from the woes of #BCStorm, and saved our rainy weekend with their stellar service and comfortable atmosphere. A huge thanks to the Fairmont team for making the weekend so special!
The Fairmont Chateau Whistler can be found at 4599 Chateau Boulevard, Whistler BC, Canada. For more info, visit their website at https://www.fairmont.com/whistler.
[button color="white" size="normal" alignment="center" rel="nofollow" openin="newwindow" url="https://tidd.ly/df3fbd4d"]Read more reviews and check availability[/button]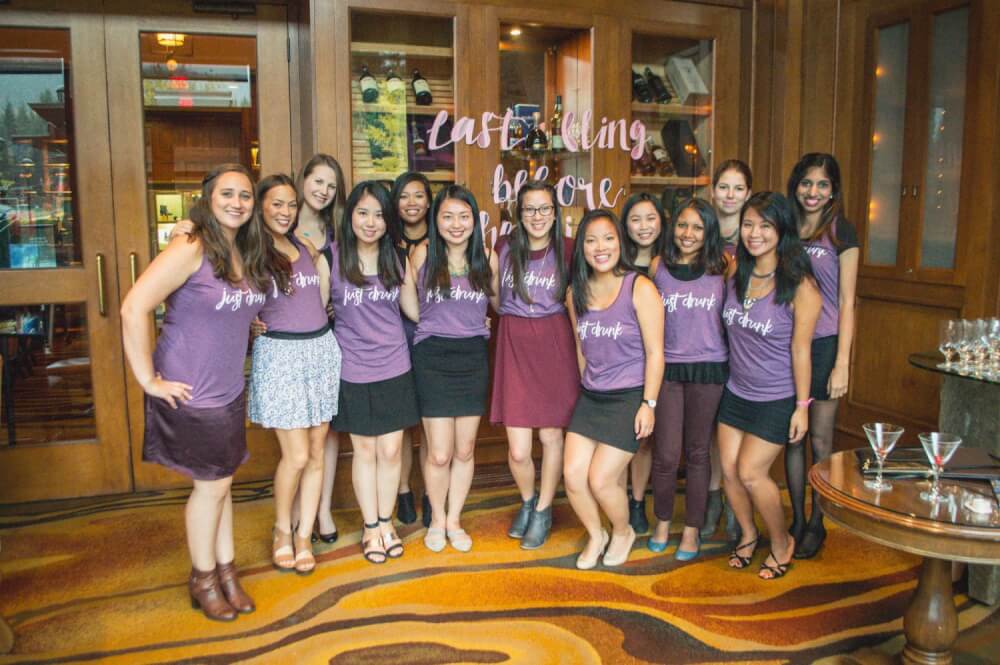 I hope you enjoyed that Fairmont Chateau Whistler review! Please note that I was welcomed as a guest of the Fairmont Chateau Whistler, but this review is an honest reflection of my experience! The girls and I had an amazing time, and wouldn't hesitate to stay here again.
PS: This post contains affiliate links which means I earn a small commission when you purchase through them. Thanks as always for your support.
Pin for later: