*FYI - this post may contain affiliate links, which means we earn a commission at no extra cost to you if you purchase from them. Also, as an Amazon Associate I earn from qualifying purchases. Check out our Privacy Policy and Disclosure. for more info.
A lot of people will tell you that Slovenia's Lake Bled is a piece of genuine fairytale magic.
I mean, just look at it: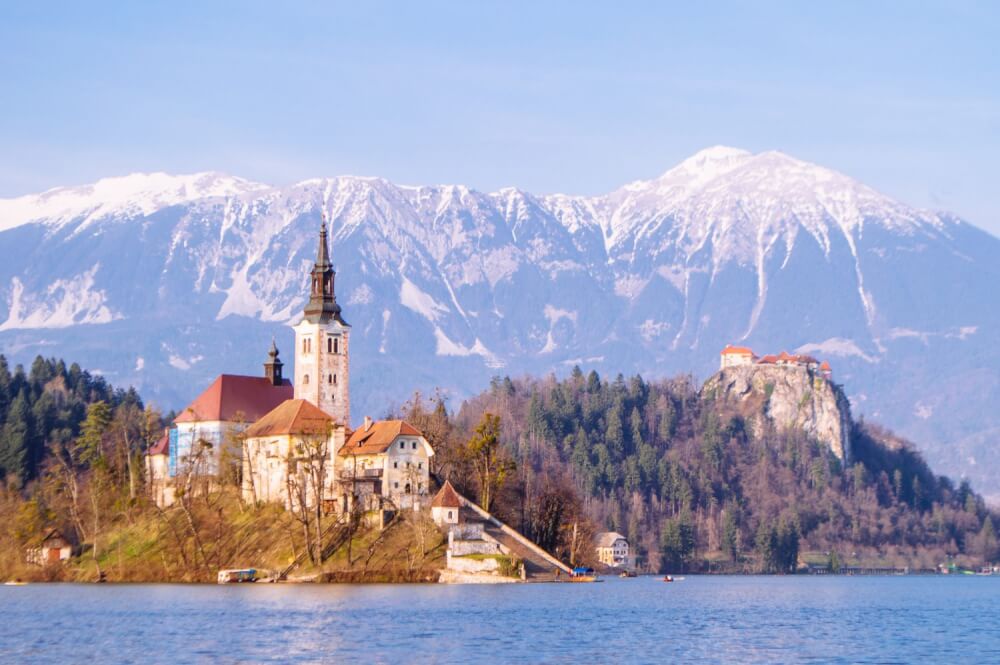 Sure, there's the picturesque mountains, the cliff-top castle and the world's favourite lone island, but a view that can pry a potato like me out of bed at 4am? Now that my friends, is a very special form of magic indeed.
A few weeks ago, for the first time in my life, I went on THE ultimate photography mission – a sunrise hike to see Lake Bled in all its majestic glory. And even though the early wakeup was less than ideal, I need to say: if you're searching for the best possible view of Lake Bled, do the Ojstrica Hike at sunrise. The throbbing calves will pass, but the memories will be forever 😉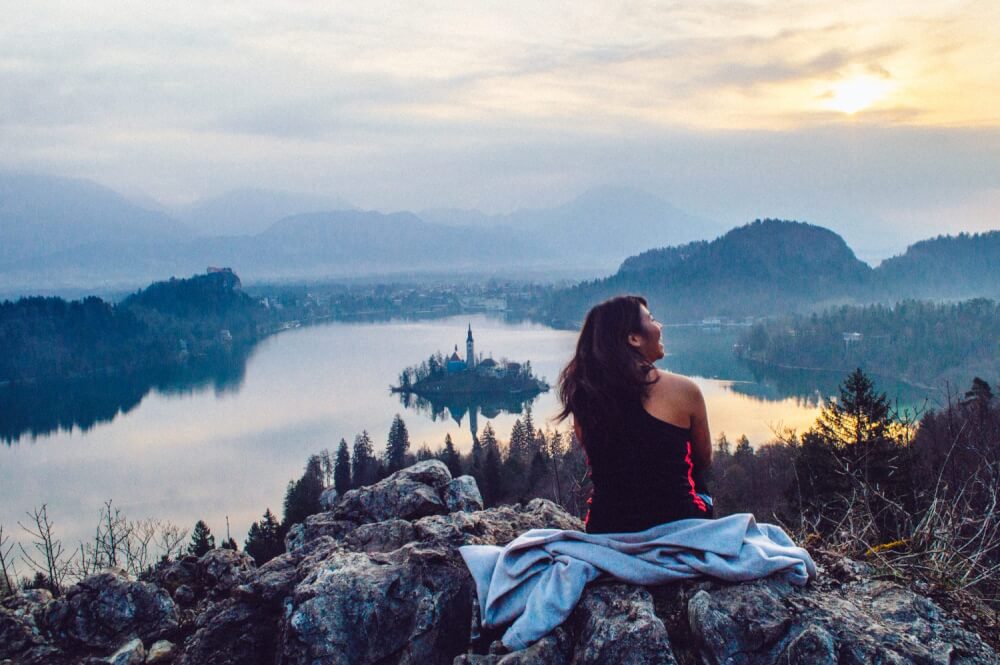 Seriously though, if it's the best 'value' hike you're looking for (e.g. best reward per amount of physical turmoil), then the Ojstrica hike is your best bet. While braving an additional 20 minute climb will bring you to the even higher Mala Osojnica, many prefer the view from Ojstrica, simply because it offers a closer view of the island and its surroundings.
Plus, with a place as popular as Bled, it's rare that you'll feel like you have the entire place to yourself. Sunrise is one of the few chances you'll get. That is, unless other zealous photographers beat you to it…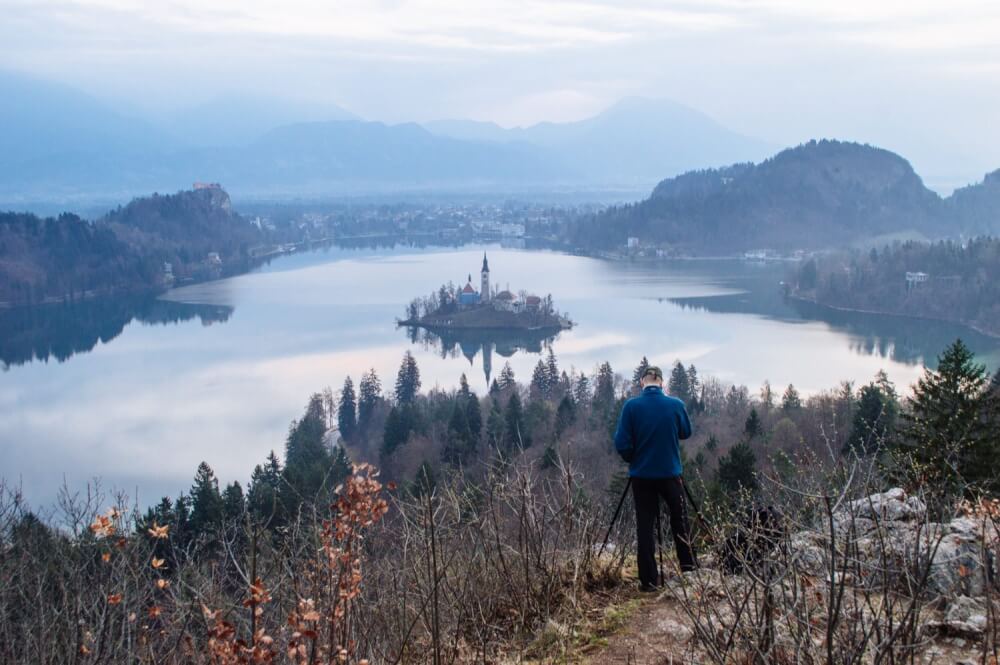 *shakes fist*
Anyways, if you've decided to brave the early hour and catch sunrise at Lake Bled, here's a guide for you. Soldier on, I promise it's worth it! (PS: Scroll to the bottom for a map on where the trail starts, where to park, etc.)
Practical Information About Hiking the Ojstrica Hike at Sunrise
When to go
I recommend beginning the hike (from the trail head) about 30 minutes before the sun is expected to rise. The uphill climb only takes 20 minutes, although it's quite steep, so be mindful of that. It's not a super difficult climb, but definitely steep enough to be semi-challenging. You'll be out of breath, but you'll survive.
I went in late March and the sun was coming up around 6:50am. We made it to the Ojstrica viewpoint around 7, and still had to wait a little while before we saw the actual sun. Keep in mind: the sun comes up behind some mountains before you can fully see it, so don't panic if you can't make it up for exactly sunrise time.
What to bring
Good walking shoes, a must because the dirt path is quite steep, and gets rocky near the end.
A flashlight, because even though it'll be sort of light enough to see, some extra light does help.
Water, trust me you'll need it!
Snacks/breakfast, because you'll want to stay up here a while to soak up the view. Maybe some orange juice & champagne for a proper mimosa morning?
A camera, because the photo opps are irresistible.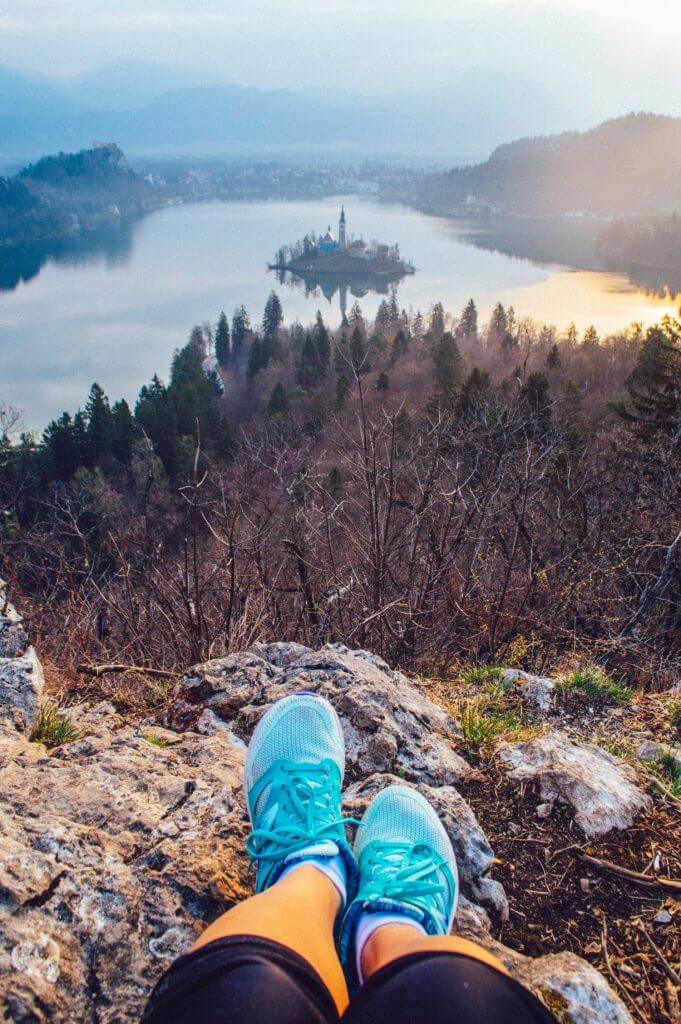 How to get there
The easiest option would be to stay at Lake Bled (browse your choices here), or to drive. Depending on the time of year, there might also be buses that get you there early enough. Regardless, you'll want to make sure you end up at the starting point marked on the map below sometime around 30 minutes prior to sunrise.
Where to park
If you are coming by car, there are plenty of parking lots around the lake. The one closest to the starting point of the trail is marked on the map below, right by Camping Bled. Parking here was free until 8am.
The Ojstrica Hike: What to Expect on the Day-Of
I have to admit, spotting where to begin the hike can be tricky, so be sure to refer to the map below for a rough idea. From the parking lot, (facing the lake) you'll want to turn right and then follow the foot path until the road begins to veer left. Look out for a big grass patch across the road and walk towards it. You should see a signpost with brown signs for "OJSTRICA" and "OSJONICA". It's pretty easy to miss, but check out these photos for a reference. If you hit the canoe rental place at any point, you've gone too far.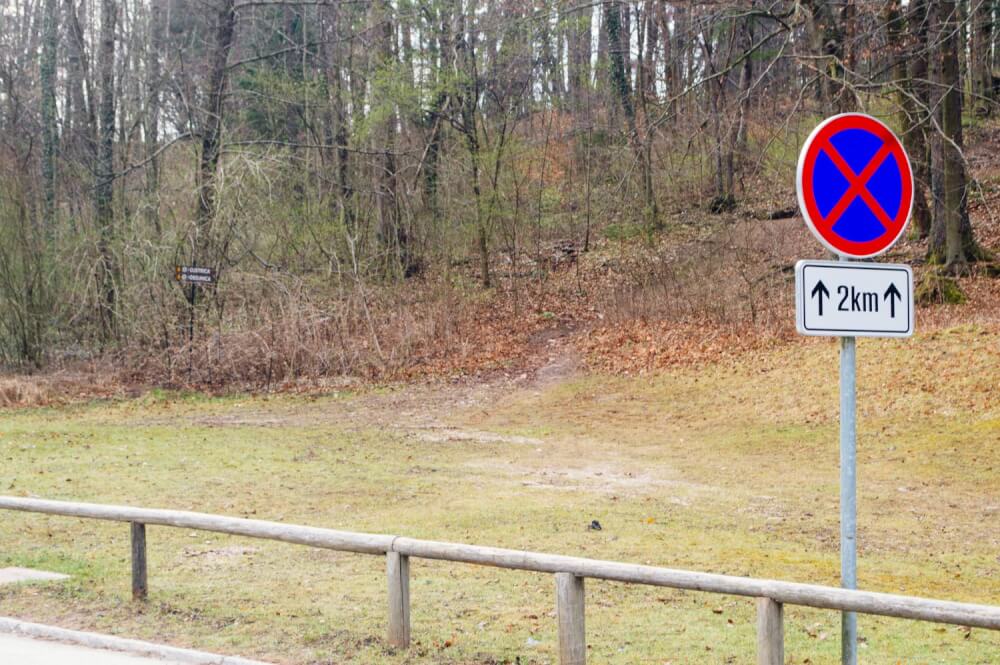 Once you begin on the path, it's a steep climb uphill, but rather straightforward. You'll be walking on a dirt path surrounded by trees, but just follow the signs for Ojstrica and you'll be fine. After 15 minutes or so, you'll reach a rocky bit where you'll do a series of switchbacks that bring you to the viewpoint. Be careful with your steps here!
… and then get ready to soak in the beautiful view!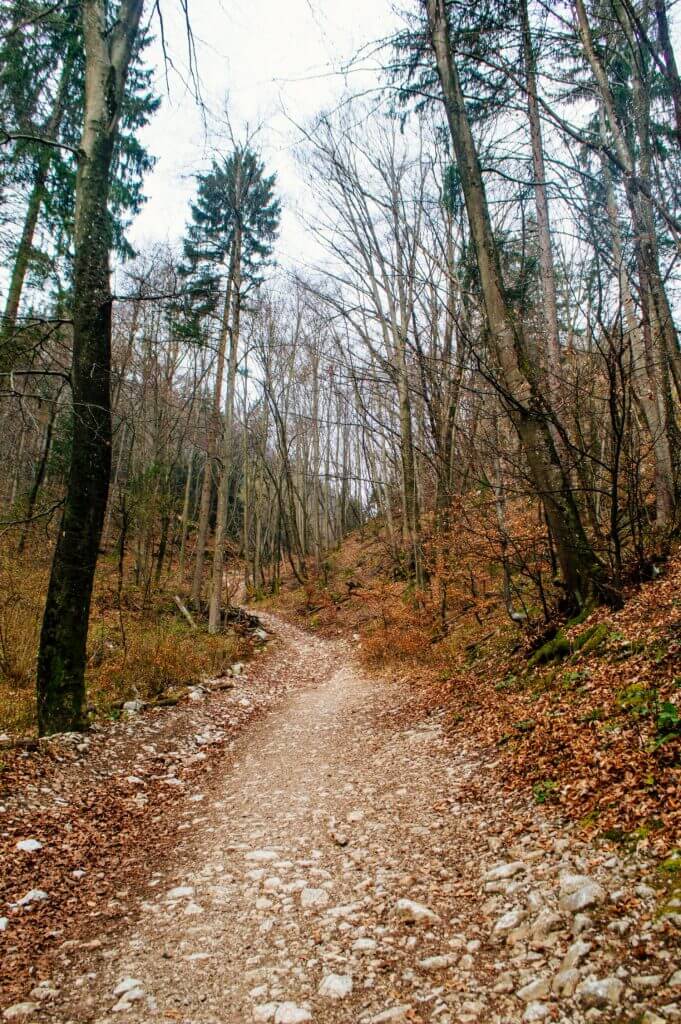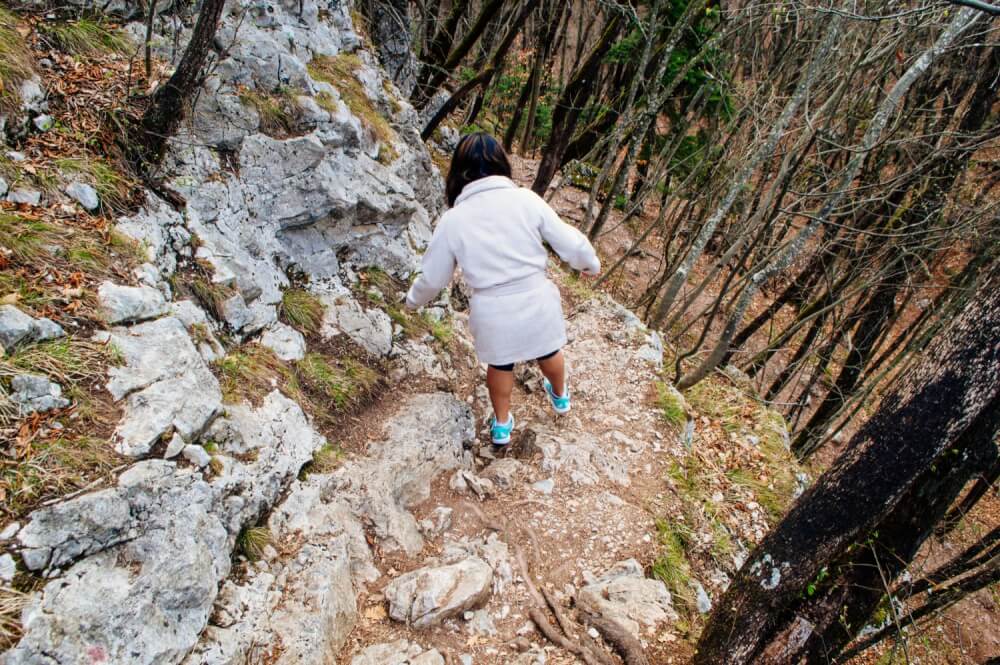 A map of relevant spots
To make your Lake Bled sunrise trip a little bit smoother, here's a map I created with all the important locations you need to know before your hike.
So – have you ever been to Lake Bled? If not, I bet it's on your list now 😉 Happy hiking!
This post contains affiliate links that I earn a small commission for, but come at no extra cost to you! Thanks as always for your support of my guacamole addiction 😉
---
Watch my most popular YouTube video this week:
---