*FYI - this post may contain affiliate links, which means we earn a commission at no extra cost to you if you purchase from them. Also, as an Amazon Associate I earn from qualifying purchases. Check out our Privacy Policy and Disclosure. for more info.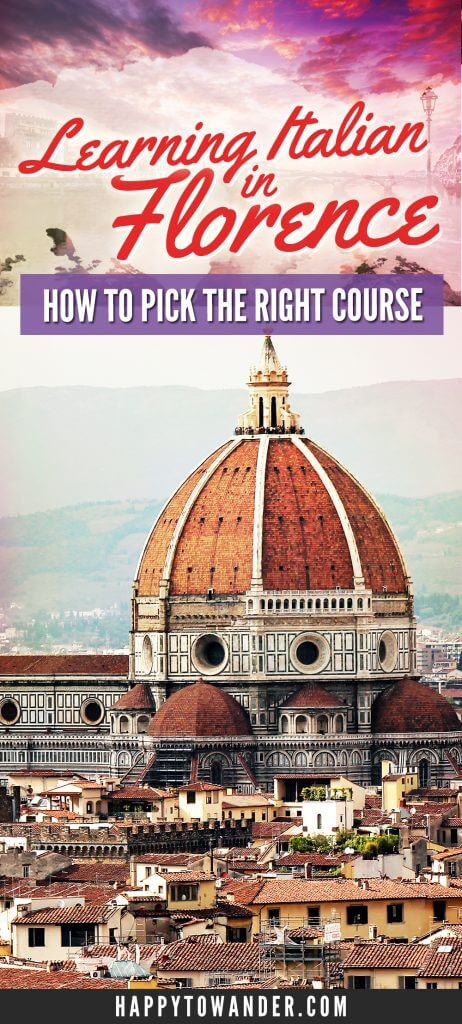 The following post was created in partnership with Centro Machiavelli Italian Language School.
Call me a walking cliché, but after reading the first third of Eat Pray Love last year (surprise: I only read the 'Eat' part), I've been obsessed with the idea of learning Italian in faraway lands where my waistline can happily expand along with my language skills. I mean, attending an Italian language school in Italy. Is that not THE dream?
And while Elizabeth Gilbert chose Rome as the backdrop for her famous Italian eatathon/language journey, I'd personally be more inclined to choose Florence. I could list a million reasons why, the best of which is… it looks like this: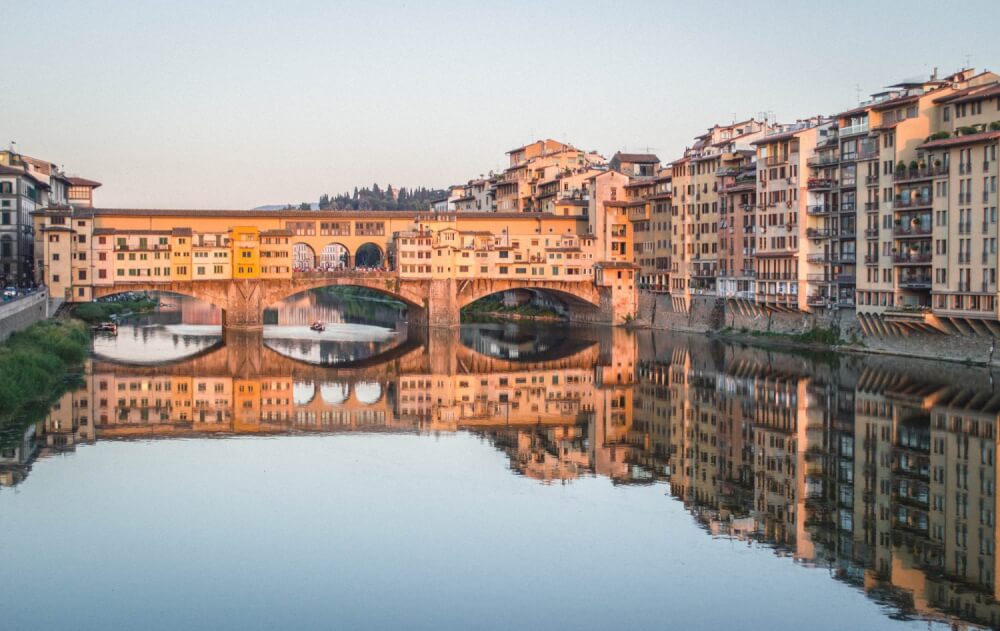 See, I grew up in school speaking French, but that took place in a sterile Canadian classroom where learning meant textbook cramming and angsty tears. The same happened with Spanish in high school, which I dutifully learned through cue cards and mucho robotic memorization. After failing to learn German while living in Munich, I had an epiphany… MAYBE the best way to learn a language is to combine the best of both worlds – proper lessons bundled with cultural immersion. (And food. Plenty of food.)
… enter this new dream of learning Italian.
SO, if you are keen to learn Italian in Florence, or are (like me) just dreamily researching Italian language courses in Florence, I've partnered with the folks at Centro Machiavelli Italian Language School to bring you the key factors you should look for when picking the ideal course. They've been offering Italian courses for foreigners since 1978, so clearly know a thing or two about combining education with la dolce vita.
FACTOR #1: Qualified instructors with plenty of experience
Duh – it'd be pretty awkward if you took lessons from someone who thought bongiorno was an off-brand of microwave pizza. Selecting a course with qualified, vetted instructors is crucial to making sure your language course is not just fun, but actually educational. Centro Machiavelli for example recruits only top-notch, experienced instructors and limits group sizes to 12 people per class, which means no one can awkwardly lag behind unnoticed, and everyone gets to take part.
FACTOR #2: A touch of creativity and culture
Come on, if you're going to learn Italian in Florence, it better be with a glass of vino in hand. Language learning without culture is like a day without gelato – sad, disappointing and a big waste. If you want to learn a language properly, the methods should be both immersive and fun. That's why Centro Machiavelli opts for creative and engaging teaching methods based around Italian culture, including crash courses in arts, crafts, singing and even cooking.
Plus, you get to actually live in the city centre, interacting daily other students and beautifully tanned locals. *dreamy sigh*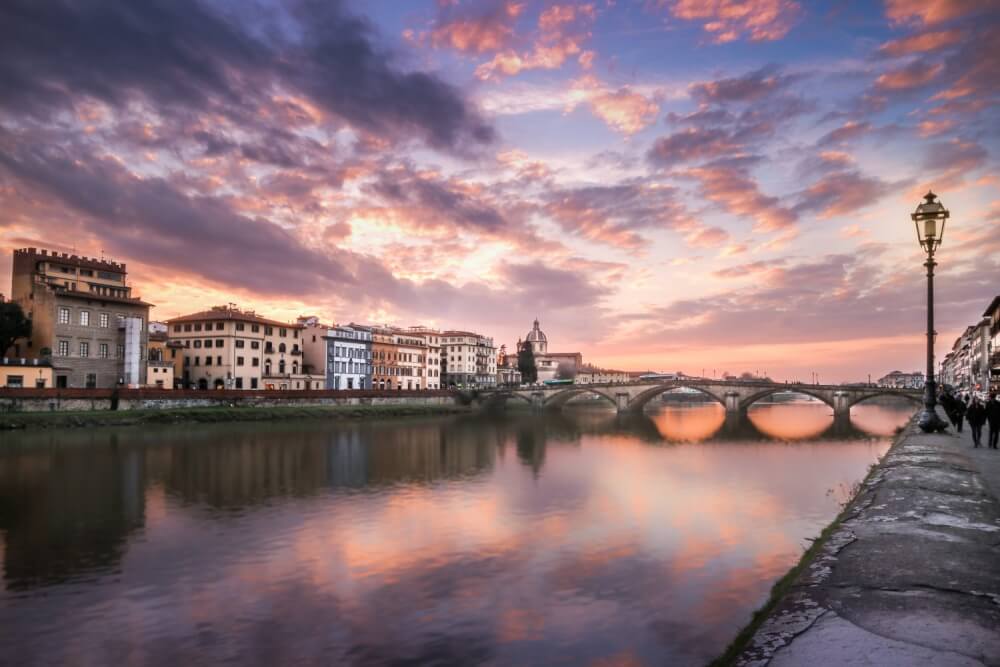 FACTOR #3: A fun, flexible atmosphere
The most magical thing about pursuing Italian language courses in Florence is that you. are. in. Florence! Remember in school, how excited you would get when you could have class OUTSIDE? Well imagine that but instead with beautiful Italia as the backdrop. That said, it'd be pretty dull if your language course didn't match the excitement of your surroundings. That's why Centro Machiavelli works with smaller class sizes, which enables them to pursue flexible and interactive teaching methods that cater to the needs of individual students, creating a more fun and laidback environment.
FACTOR #4: A fully immersive experience
One of the best things about language immersion is that you're getting thrown into the deep end, without so much as a pool noodle to help you stay afloat. Besides living in a foreign city, you communicate with classmates from around the world where Italian becomes the one common denominator. You might struggle at first, but there's no better way to learn. That's why Central Machiavelli is super proud of their international approach, which comes from working with students from all around the world.
So, with all those factors to keep in mind… tell me, where would you want to learn a new language and why?
FINAL NOTE: This experience is still one on my bucket list, so I haven't tried it yet for myself, but you can read reviews of the Central Machiavelli Italian Language School here.
This post was sponsored by Centro Machiavelli Italian Language School.
Check out their website for more information and to browse Italian language courses in Florence.

---
Watch my most popular YouTube video this week:
---