*FYI - this post may contain affiliate links, which means we earn a commission at no extra cost to you if you purchase from them. Also, as an Amazon Associate I earn from qualifying purchases. Check out our Privacy Policy and Disclosure. for more info.
There's no question about it, when it comes to big cities, one of the most daunting to-dos is always finding a good place to stay.
Attempting to balance factors like location, comfort and price can be mind-numbing, especially so when you're in a big city spoiled for choice. And welllll, it doesn't get much more 'big city' than London.
With over 1000 hotels in this sprawling metropolis, it's easy to get overwhelmed by the different options. Given the sheer size of the city, the different attractions to consider, and infinite factors like cleanliness and amenities, the choice is absolutely dizzying. But, I am happy to report that on my recent England trip, I found a real gem of a place that I'd highly recommend: the Amba Hotel Marble Arch. If you're still scouring the net for options on where to stay in the ol' English capital, here's a little peek at what this great hotel has to offer.
Comfortable room with everything you need
We'll start with the basics first: the rooms at the Amba Marble Arch really do take comfort to the next level. We stayed in one of the hotel's studio apartments, which was luxuriously spacious, with not only a big fluffy bed and desk, but a separate lounge and seating area to boot.
Now, because of our short stay, we were hardly able to take advantage of everything the room had to offer, but it seems clear that the folks at Amba have guest needs down pat. I mean, we even had an in-room iPad for room service and browsing! Our mini apartment had all the perks of a hotel, alongside helpful extras for added comfort, including a small kitchenette, espresso machine and even two crystal clear TVs.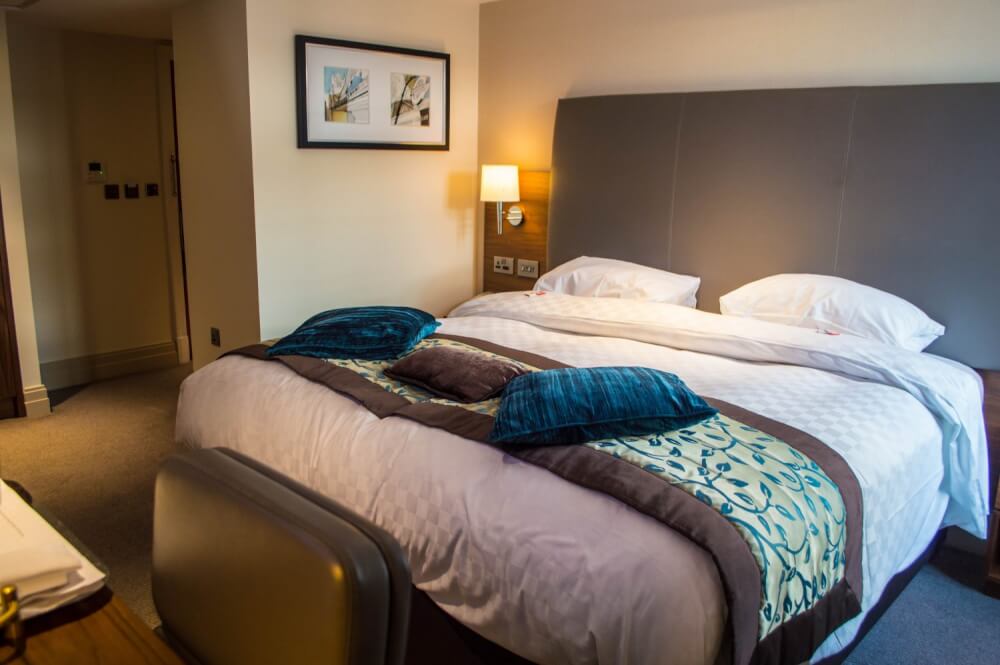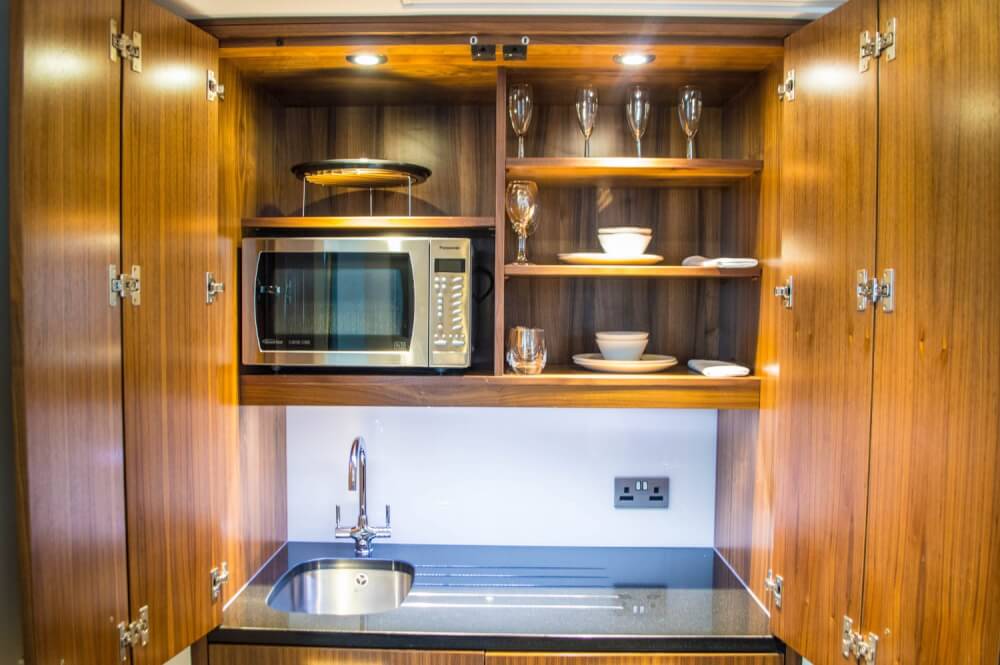 Granted, two TVs seemed a bit excessive for just us two, but for families or bigger groups, I can imagine how this would be a lifesaver. Speaking of lifesavers, the room also came with a complimentary minibar, loaded with prosecco, beers, soft drinks, water and a few snacks. Overall then, a preeetty decent space to come home to.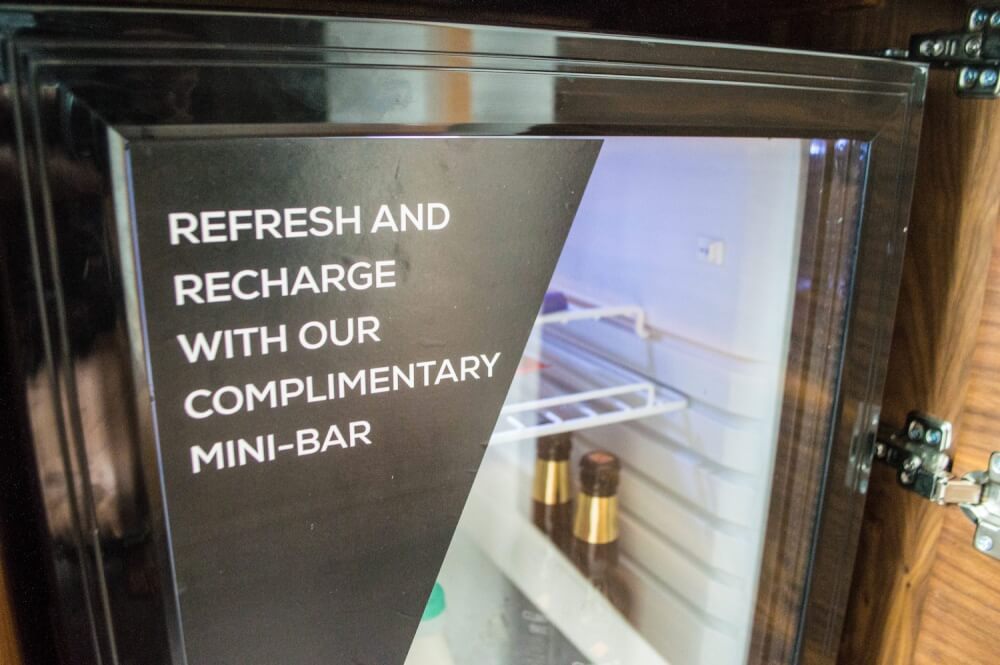 Great, central location
When sightseeing is your goal, location is everything. Conveniently, the Amba Hotel Marble Arch is just a few steps away from the Tube Station, a short walk from Hyde Park, and smack on the shopping mecca of Oxford Street. Public transport in London can get extremely hot and claustrophobic, so I rejoiced at the opportunity to just step out of the hotel and be strolling through Hyde Park within minutes. As a bonus, my airport bus also had a stop very close by.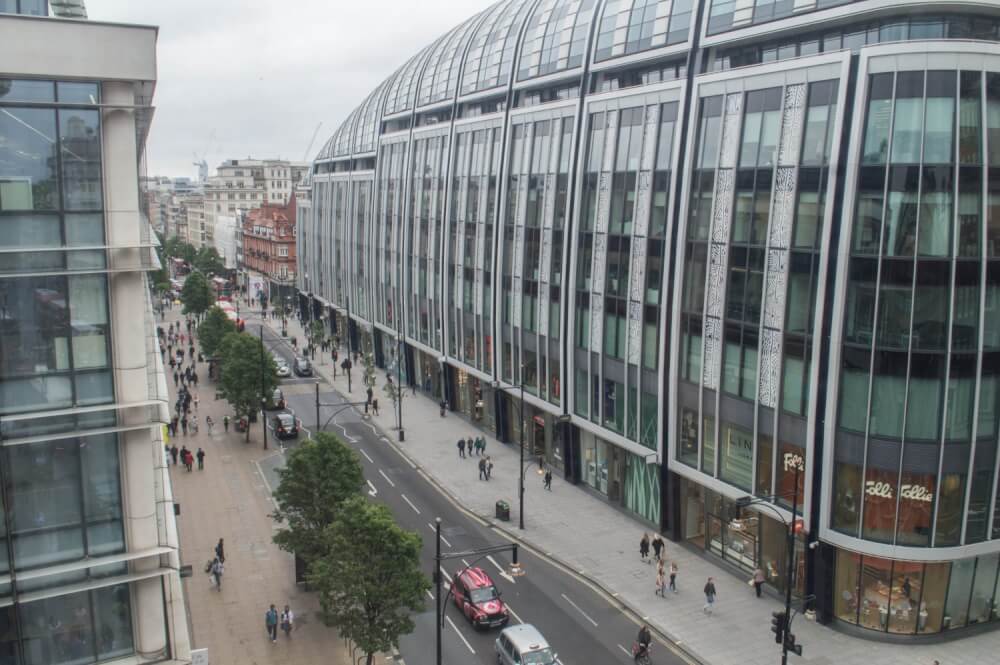 Incredibly attentive service
Above all else, what made the difference for me at the Amba Marble Arch was the service. From check in to check out, the staff were amazingly attentive and intent on making sure everything about my stay was perfect. The day before my check-in, I was reviewing my confirmation and realized I had accidentally mixed up booking dates and had a room booked for the day after I intended. One quick 30 second phone call fixed everything, and they amended my reservation immediately. From check-in to check-out, the staff were amazingly pleasant and I even got a call in the morning of my departure offering a late check-out if I needed. Part of me thinks they caught onto the fact that I missed breakfast that morning… (sorry, the bed was much too comfortable for me to leave!)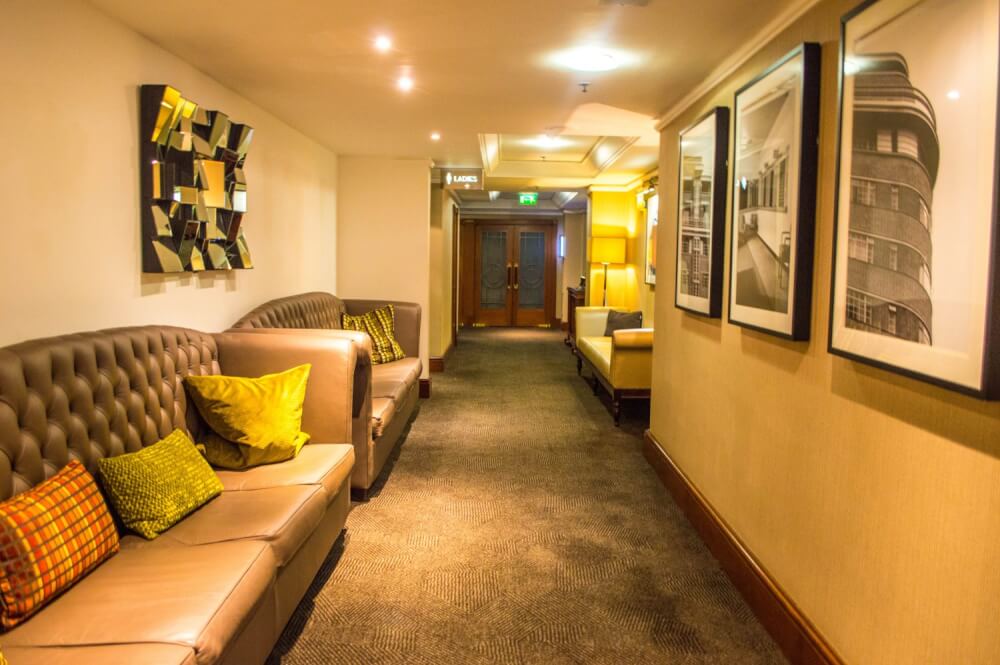 Plenty of amenities and food options
While it looks rather unassuming from the outside, this hotel is actually huge. Maybe I've been staying in small, boutique hotels for too long, but I remember walking in and being floored by the size of the place (which has over 700 rooms, plus meeting space and restaurants!) As I previously mentioned, I wasn't able to enjoy the hotel breakfast, but there's a restaurant and bar onsite, along with a deli for quicker food options and an executive lounge as well. While taking a peek at the lounge, we also stopped by the hotel gym, which earned a passing grade from my gymrat boyfriend!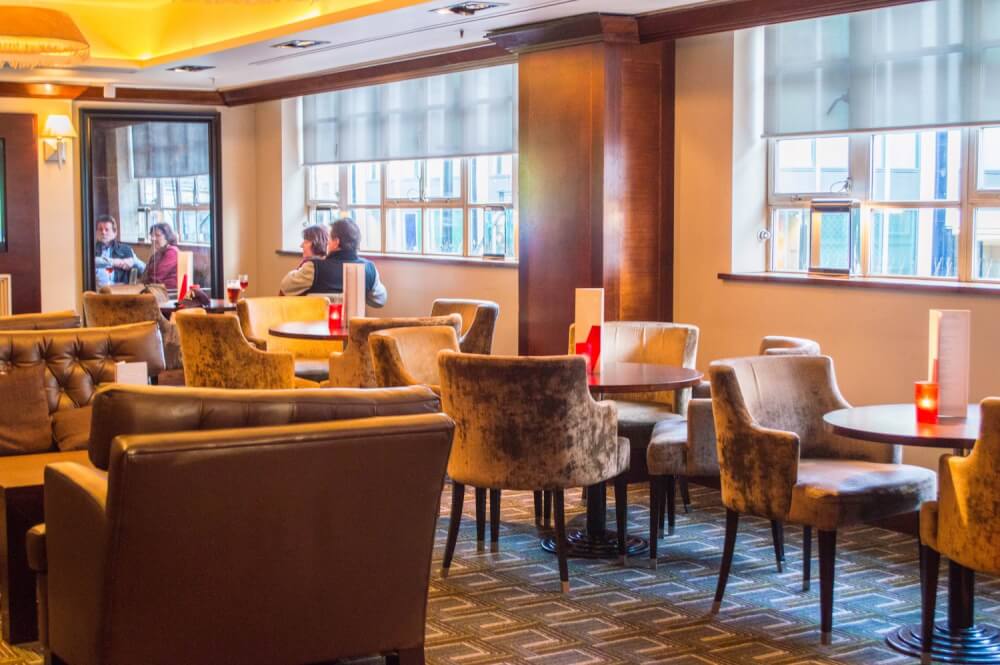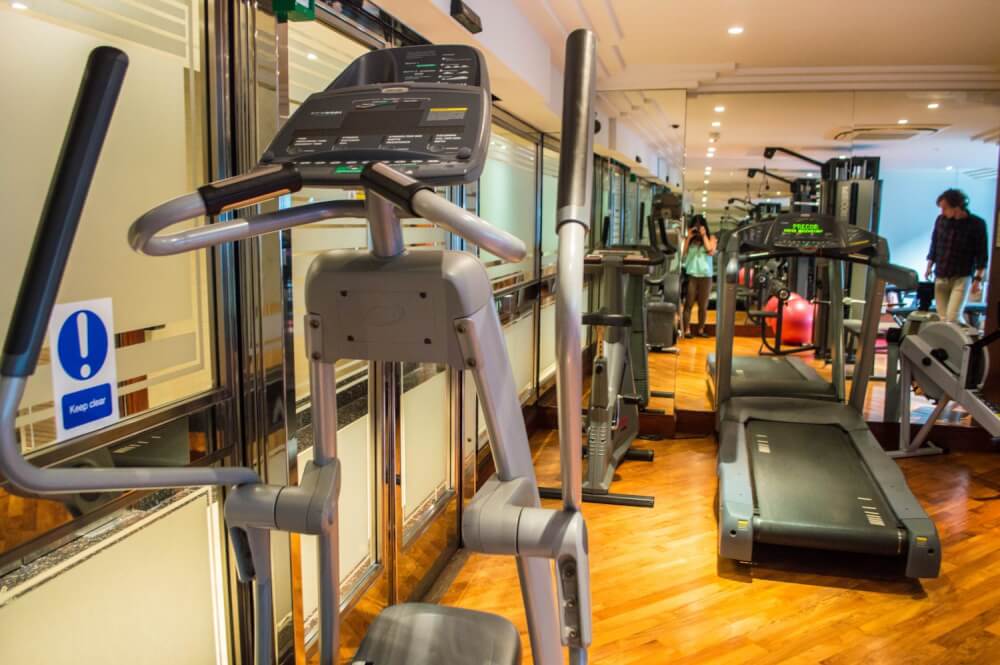 Amba Hotel Marble Arch Review: The Final Word
I have nothing but positive things to say about the Amba Hotel Marble Arch! If a central location and warm service are important to you, then this hotel is well worth the price for a comfortable and convenient stay in London.
Pin for later: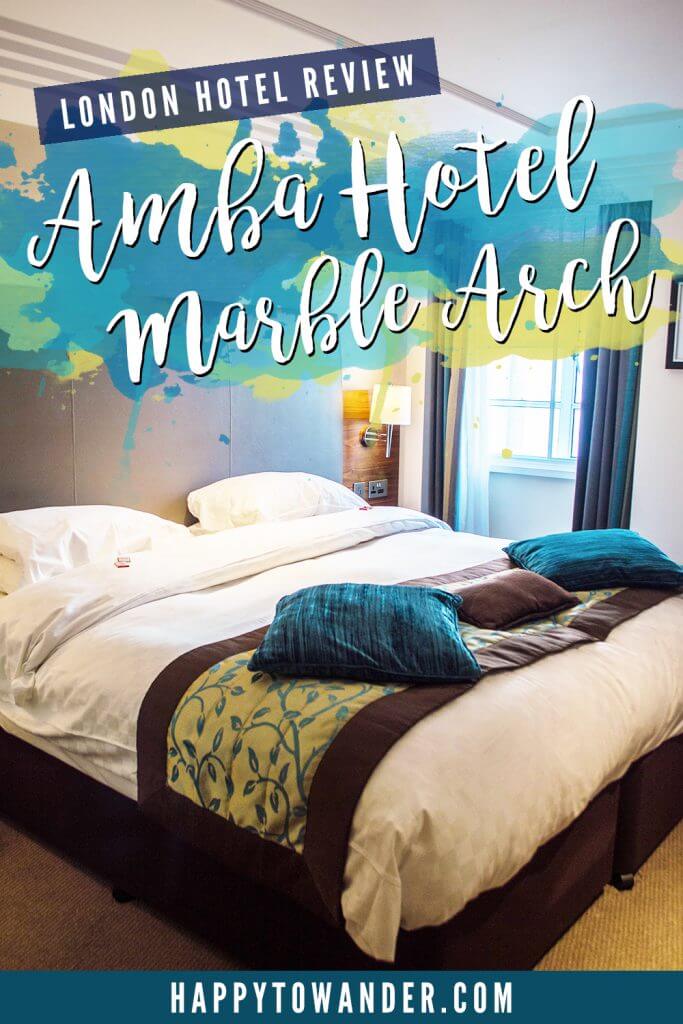 I hope you enjoyed that Amba Hotel Marble Arch review. Please note that I was a guest of the Amba Hotel Marble Arch, but as always, opinions are my own.
---
Watch my most popular YouTube video this week:
---