*FYI - this post may contain affiliate links, which means we earn a commission at no extra cost to you if you purchase from them. Also, as an Amazon Associate I earn from qualifying purchases. Check out our Privacy Policy and Disclosure. for more info.
Living here in Europe, I've become quite the victim of spontaneous purchases.
Sometimes it'll be a train ticket here or there, maybe a nice shirt when I'm out shopping…
Other times, I seem to lose my mind and do crazy things, as I recently did when I got myself a shiny plane ticket bound for Morocco.
After all, there was a RyanAir seat sale! It would have been irresponsible for me not to.
At least that's what I kept telling myself.
Fast forward to the end of January, and there I was in a plane over the Sahara, with the biggest, dorkiest smile on my face.
Stepping off the plane onto the tarmac, I became a giddy mess.
Morocco has been one of my dream trips for so long and here it was: "MARRAKECH MENARA", before my eyes in giant block letters. It hit me right then… Guys, I was in Africa.
Could life get any better?
We cleared customs rather quickly and soon found ourselves in a cushy shuttle, en route to our hostel for the night. There's a lot of stereotypes about Moroccan drivers out there, and I can confirm that they are 100% true.
"It's crazy right? Like Playstation game!" laughed our driver as he weaved in and out through the mess of cars.
While I wasn't too thrilled with the idea of being Grand Theft Auto'd through the streets of Marrakech, I laughed along, eyes glued to the buzzing streets just outside.
The sun had just set, but you could already tell that the city was coming alive.
Hordes of people filtered through the streets, and clustered around us were countless cars and motorbikes.
I felt like I had been transported to a whole new world… that is, until we drove past a KFC. Nothing like ol' Colonel Sanders to bring you back to Earth, that's for sure.
When we got out of the car, we were thrown head first into the deep end.
Let one thing be clear: walking around Marrakech at first can be overwhelming. Streets are narrow, winding, and many seemingly lead nowhere…
BUT once you get the hang of things (and master not getting run over), it really is a wildly beautiful city that draws you in with its delicious food, beautiful sights and ah-mazing tile work.
Our first two days were dedicated to sightseeing.
Marrakech is a really special city.
Some might call it overly touristic or chaotic, but if you go in with the right mindset and a working knowledge of common scams, then you're set to have an amazing time.
From the bustling Jemaa el-Fnaa Square (crowded with snake charmers, monkeys and vendors) to the winding maze of souks in the Medina, there is something exciting to see at every turn.
This is how we spent our first few days – exploring and absorbing the unrivalled insanity of Marrakech.
Two special highlights for me were the Bahia Palace and Marjorelle Garden.
Both offered beautiful and tranquil escapes from the incessant chaos of the city.
The Bahia (AKA the beautiful) is a 19th century palace that boasts gorgeous courtyards and lavish architecture, while the Marjorelle Garden is a real life oasis, a botanical garden filled with greenery and abundant splashes of electric blue.
The photo opps were endless… and I really couldn't resist!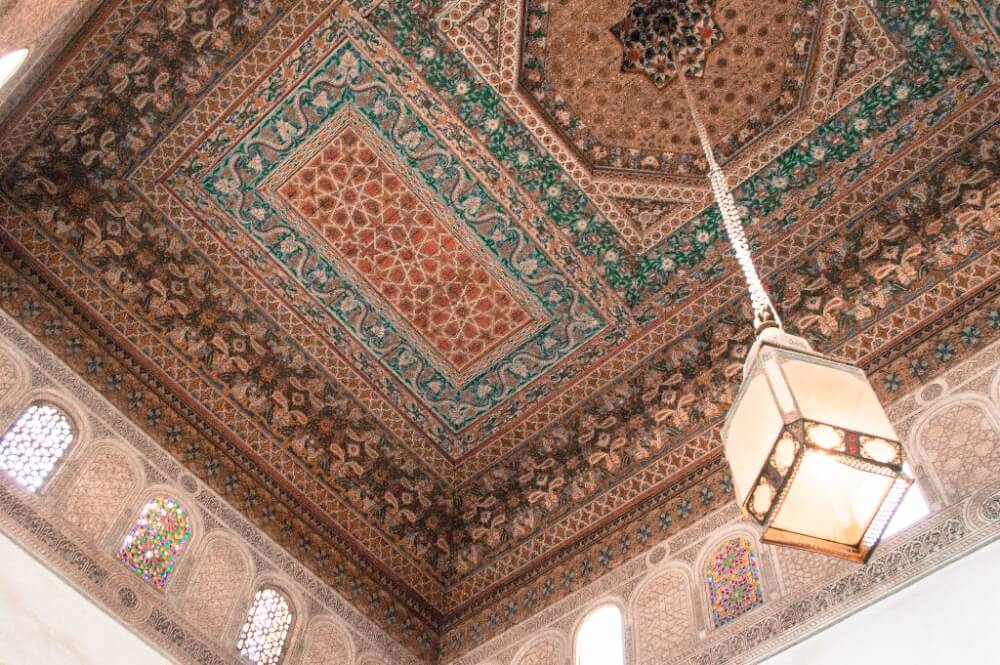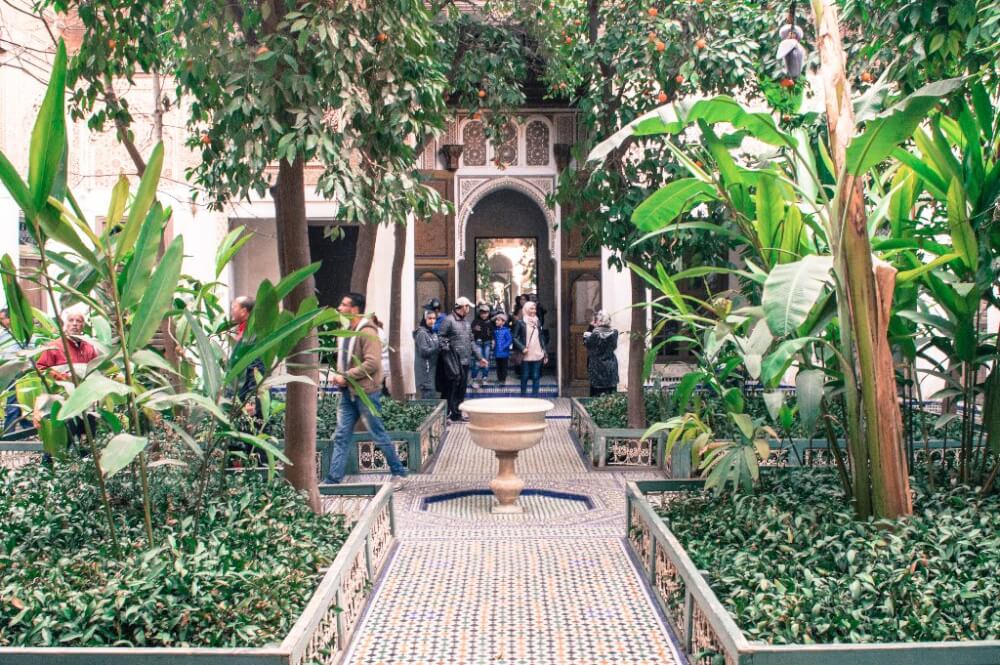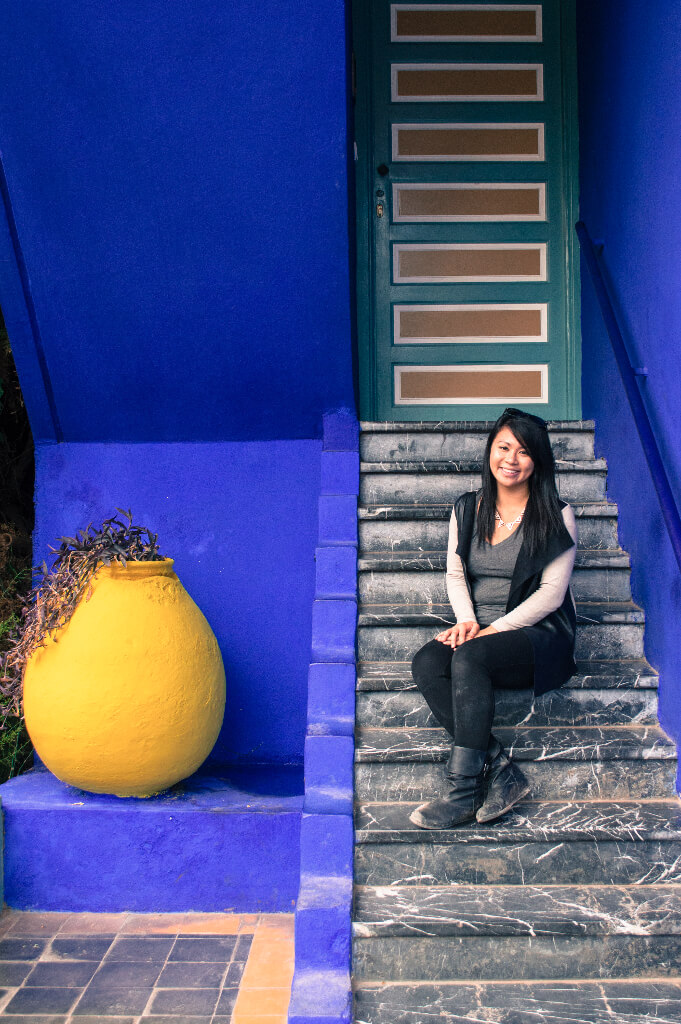 Of course, one of the most exciting bits of Marrakech was getting to peruse the markets of the Medina.
Scarves, shoes, spices, silverware…
These markets had all kinds of goods in abundance.
By the end of the trip, I was essentially a haggling addict.
Trust me, I took a lot of joy in calling out shopkeepers on their tourist prices (which were often 10x or more the final price they would sell for).
The greatest compliment I received was when one of them told me I was haggling like a real Berber woman.
The rest of our time was spent enjoying the day trips and excursions offered through our hostel.
We did three in total, and I loved every single one.
I was constantly pinching myself, asking if there was any way this trip could get better, and to my (happy) surprise, it consistently did.
First of all – we rode camels.
I repeat: WE GOT TO RIDE CAMELS! And yes, it was just as cool and bumpy and awesome as I always imagined…
Our camel guides were probably no more than 12 years old, but they were pretty ideal companions for our 1.5 hour stroll through the grove.
They helped us capture tons of great moments on camera, and also offered up a few fun facts along the way (my friend's camel was pregnant!).
The day after, we took a trip to the beautiful seaside city of Essaouira.
Everything about this place was an absolute dream. From the warm toasty weather to the salty ocean air, our time here was a welcome break from the insanity of Marrakech.
It was around noon when we arrived, so the first order of business was lunch, where we indulged in an epic patio feast.
We spent the rest of the day exploring the city's blue and white streets, hunting for treasures in the markets and of course, digging our toes into Essaouira's soft, sandy beaches.
It was absolute perfection (despite the crazy wind!).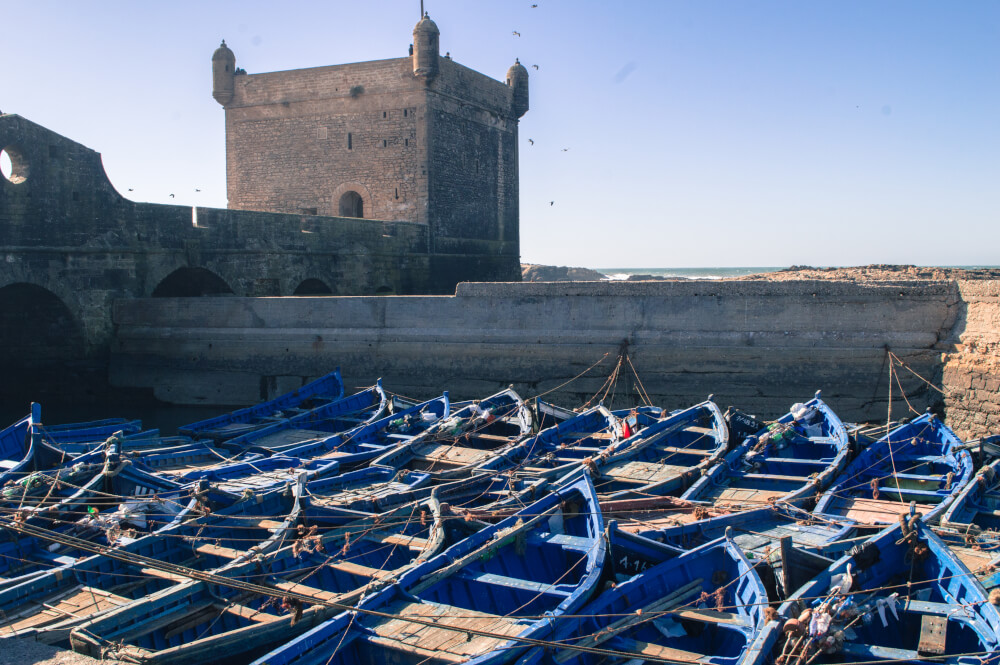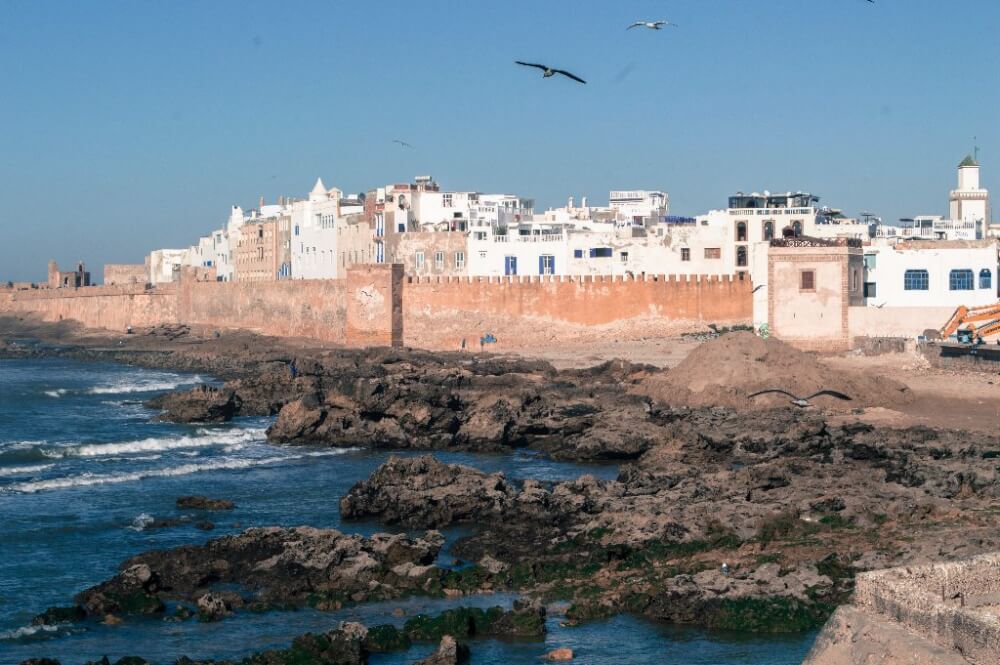 Our last excursion took us to the highest waterfalls in Northern Africa: Ouzoud Falls. We had to hike for 45 minutes with a guide before actually reaching the falls, but once we got there, wow.
We had plenty of stops for photos, and even took a boat ride to see them up close.
This experience was topped off with a delicious tagine lunch and a very scenic walk back to our coach.
Some of the others from our group spotted wild monkeys as we walked, but I must have been too fixated on the waterfalls to notice!
Can you blame me…?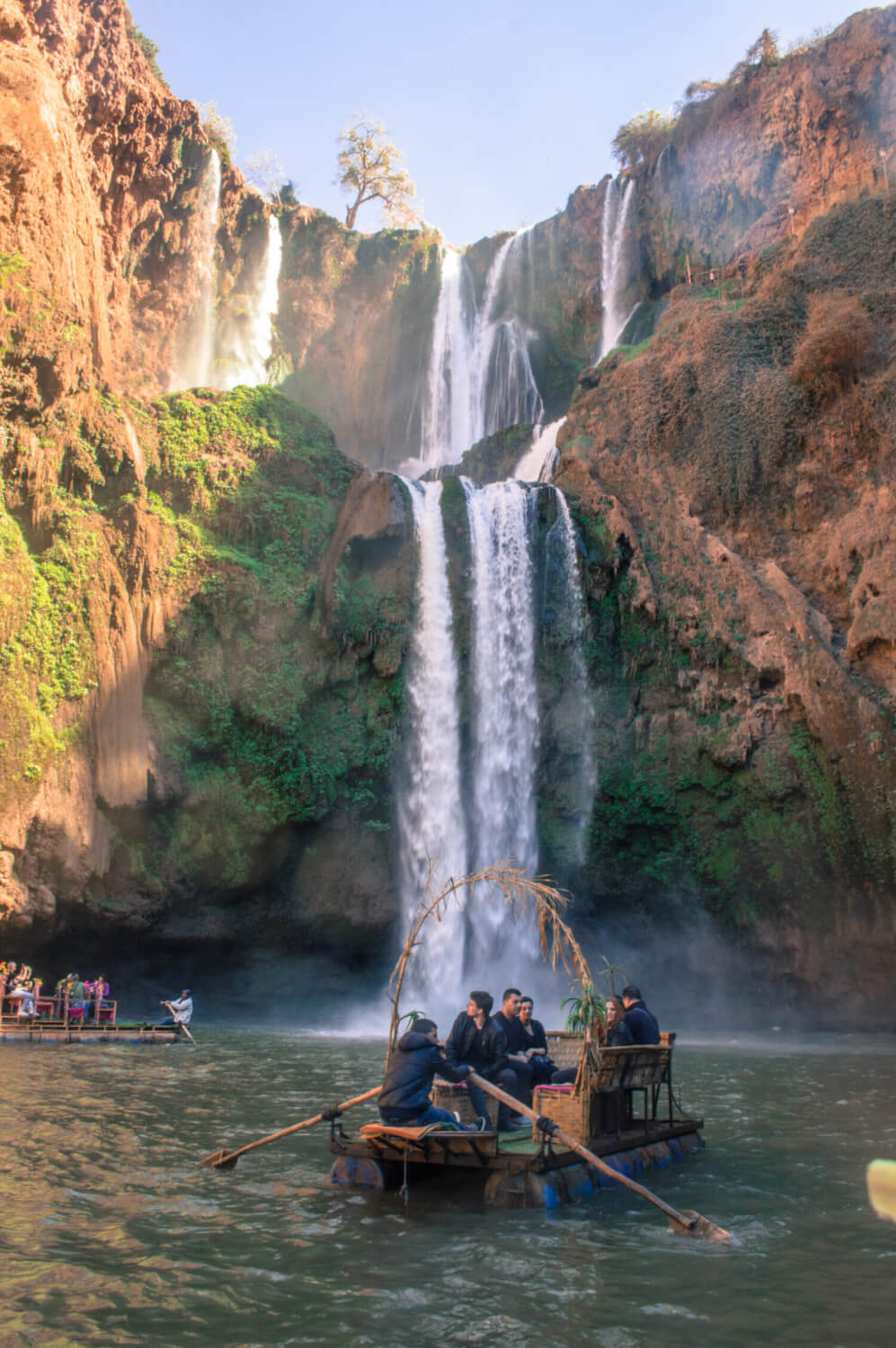 And on one last note, I must cast the spotlight on Moroccan food.
I can officially confirm that Morocco knows its way around a meal.
From mouthwatering tagines to fluffy mounds of couscous, I ate like a queen this entire week.
I drank more freshly squeezed orange juice than water, but hey, at 40 cents per cup, how could I not?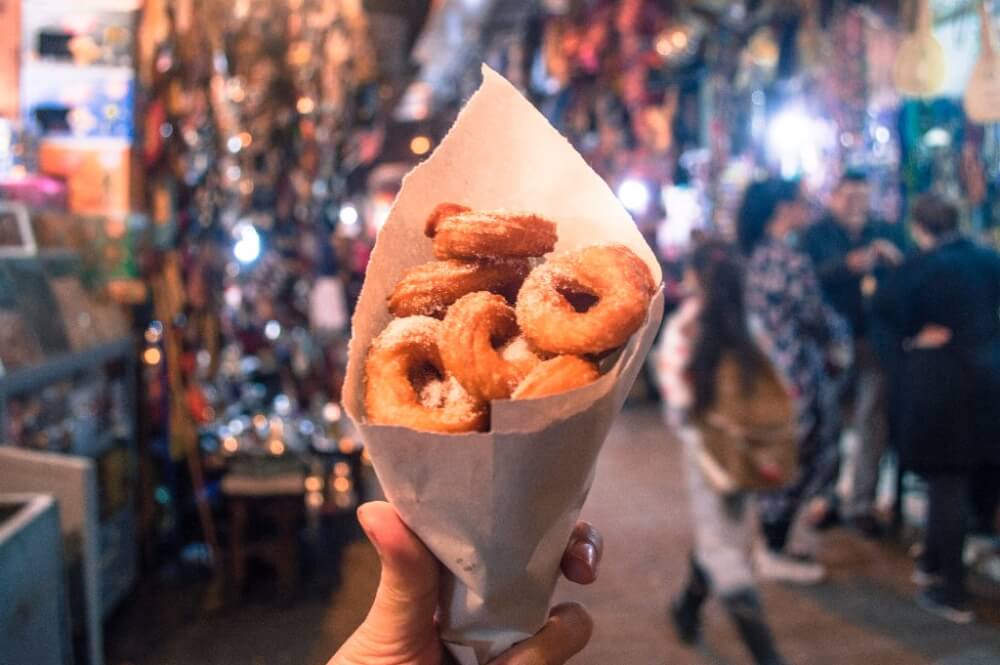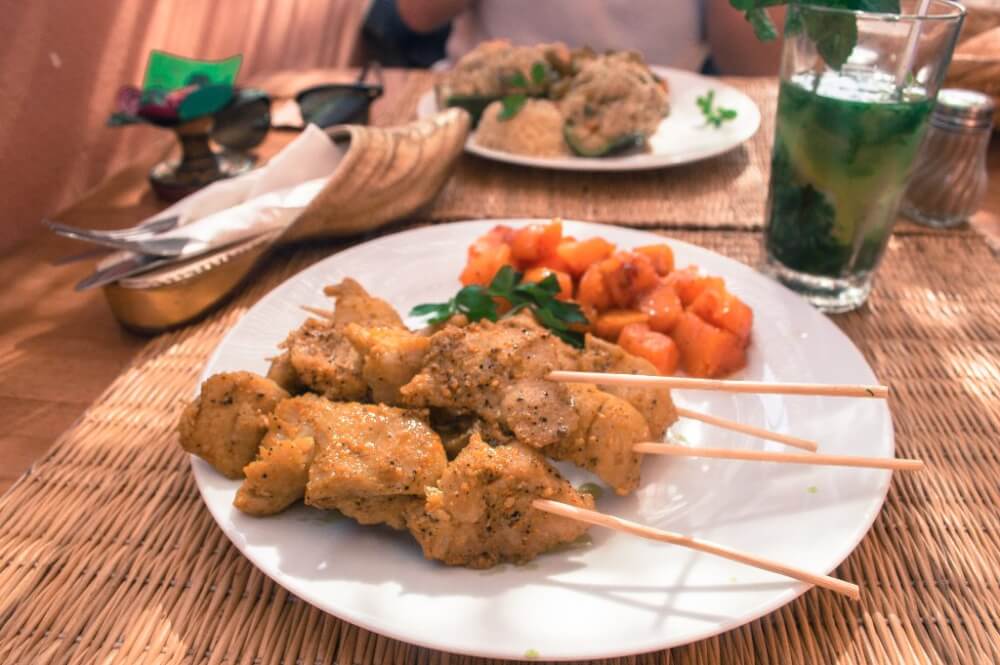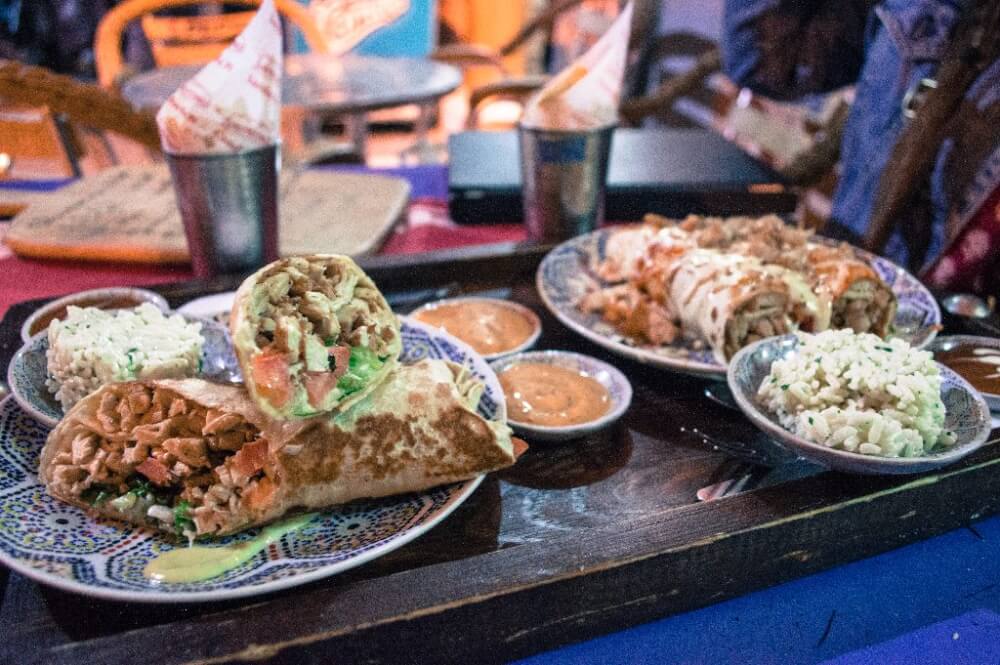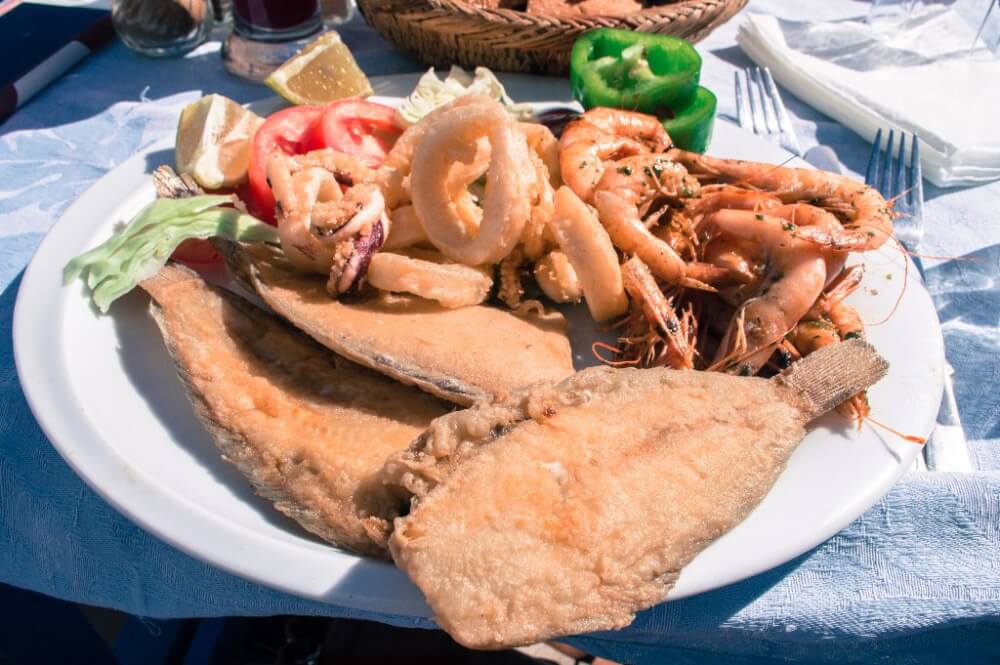 It is painfully impossible to sum up this trip in words and photos, but I hope I did it some justice!
Quite honestly, this was one of my favourite trips from the past year.
My only regret is not having time to explore some cities in the North.
Of course, as I always say – it just means I need to go back.
---
Travelling to Morocco soon? You might also find these posts helpful…
My 14 Best Tips for Safety in Morocco + Common Scams
A Guide on What to Wear in Morocco + a Free Packing List
18 Super Important Must-Knows Before You Travel to Morocco
The Glittering Magic of Morocco (in Photos)
1 Week in Morocco (Travel Diary)
---