*FYI - this post may contain affiliate links, which means we earn a commission at no extra cost to you if you purchase from them. Check out our Privacy Policy and Disclosure. for more info.
We all have that one ridiculous friend that is fifty shades of pumpkin by the time Autumn arrives.
*awkward wave* Hi, Christina here, and I'm that friend.
Honestly though, October is always a sure recipe for joy in my books, between the chance to throw my boots into crunchy leaves and burrito myself into layers of blankets… Yes, this month I've been a happy, happy girl.
Of course, watching the leaves change in Munich (with a stalker-esque intensity I must add) has brought on a whole new set of feels. I feel so lucky to call Germany home, and it's really hitting me now (2 months in!!) that this is home for the next little while. That doesn't mean I stayed put too much though. Here's where the wonderful month of October brought me:
Life in Munich
Let's be real: this blog mostly shows you the adventurous traveller side of me.
The other side that goes woefully undocumented is the Domestic Human Blanket Burrito side, the one that needs Netflix as much as oxygen itself. This was the side of me that I happily indulged for the first half of October, as I soaked in the cozy colours of Fall and became one with my sofa.
Here's what I've learned: settling in a place for a while allows you to recapture the joy of simple "little thing" type pleasures. Hence why one of the highlights of my month was a meatball + showroom pilgrimage to IKEA, which in some ways, made me just as happy as hopping on a plane to Stockholm. Hi, broken travel blogger here – reporting for duty.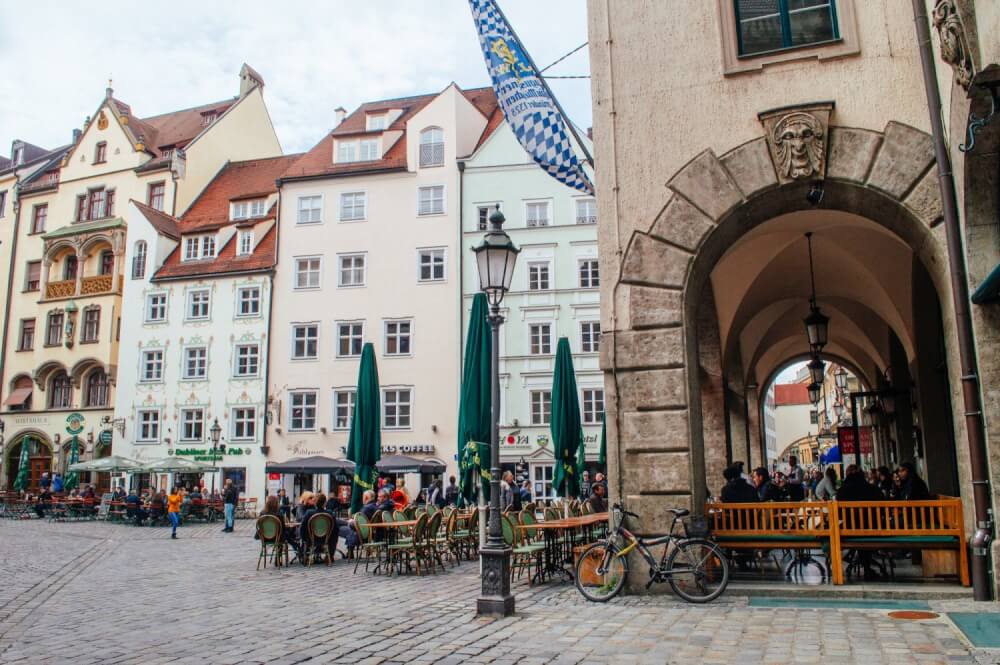 That's not to say I didn't go insane exploring my own "backyard". I mean, when your backyard is a bucket list destination in itself, there's no time to waste. One of the highlights was doing a (ridiculously gruelling) hike from Heimgarten to Herzogstand, one of the most scenic routes in Bavaria. For me, it meant 8 hours of almost passing out. Still, it was worth it… for extraordinary views like this:
The World's Largest Pumpkin Festival
Another highlight was reaching 'peak basic' when I found out Germany was home to the world's largest pumpkin festival. Guys, I am not making this up. This incredible event takes place every year in Ludwigsburg, Germany, only a few hours from Munich by train. Naturally, I sped there like a sugar-crazed child.
You can't blame me. This festival is hosted on the grounds of a spectacular palace, and pays homage to all things pumpkin – from spectacular sculptures and foods, to delicious products and every shape of gourd you can imagine.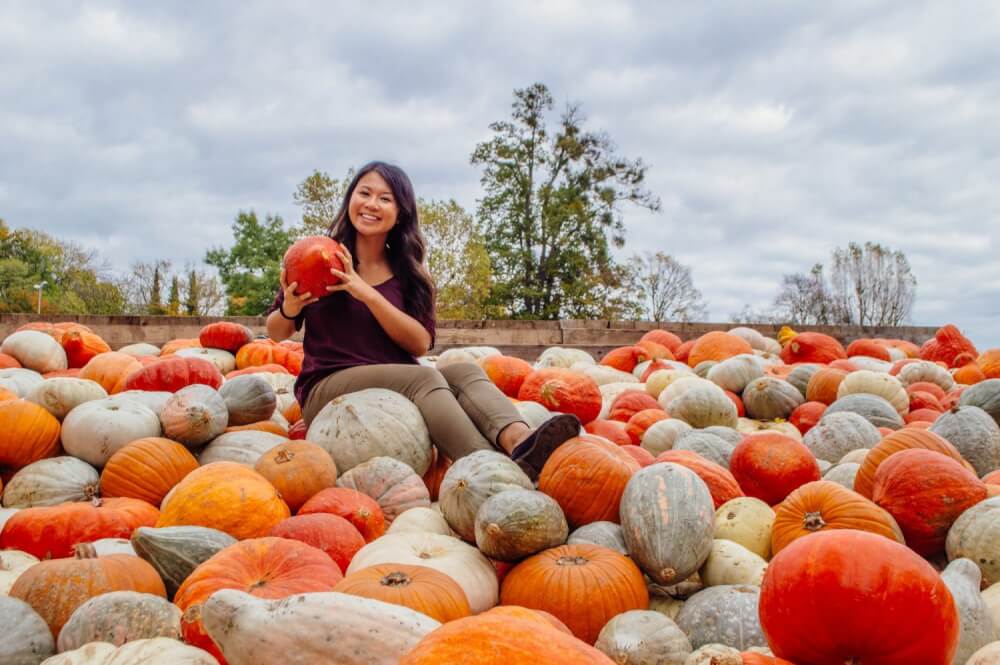 This year's theme was Rome, which meant tons of Rome-inspired pumpkin sculptures. I couldn't believe it. Definitely a worthwhile trip if you find yourself in Germany next year! 😉
The Netherlands
After literally rolling around in pumpkins, I took the train up to Utrecht to celebrate a friend's birthday. Everyone always describes Utrecht as a mini-Amsterdam, happily without the bucketloads of confused tourists. I can confirm that Utrecht is, indeed, a selfie-stick free zone, bursting with beautiful architecture and charming Dutch streets at every turn. I was sold, and look forward to visiting again sometime soon to explore properly.
I even caught a few rainbows along the way 😉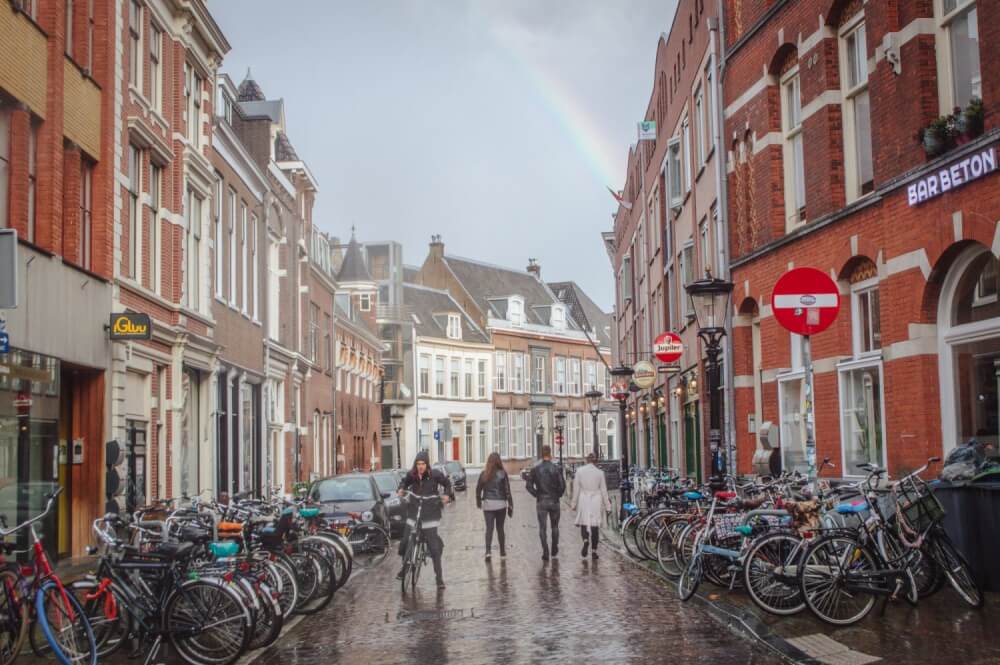 Spain
From 'dam to ham, I found myself on a short press trip to the Sierra de Aracena region of Andalucia, Spain. This lesser known part of Andalucia (only 1 hour away from Seville by car) is packed with the cutest villages and enough ham to turn one's blood into pure lard.
… That was not a complaint, by the way.
I had so much fun visiting this underrated slice of Spain, the highlight of which was the spectacular food and natural magic. I can't wait to share more about this region with you soon!
Read more:
21 Incredible Photos of Sierra de Aracena That Will Ignite Your Wanderlust
Italy
Last but not least, I am crushing hard on Mother Nature right now after a ridiculously spontaneous trip to Northern Italy to hike the Dolomites.
Here's the thing: Bavarians get a ludicrously wonderful number of holidays. This year, two holidays came stacked back to back, with only a Monday between them and the weekend. This meant my boyfriend was able to only take one day off work, allowing us to skip off into the Italian sunset for a magical long weekend.
Hiking through the Dolomites has been my dream since forever, and it was every bit as wonderful as I always dreamed. We hit the road in our tiny Volkswagen, pulling over at every opportunity, hiking for hours until the sun came down… I'll be writing up more details soon – but for now, enjoy these photos!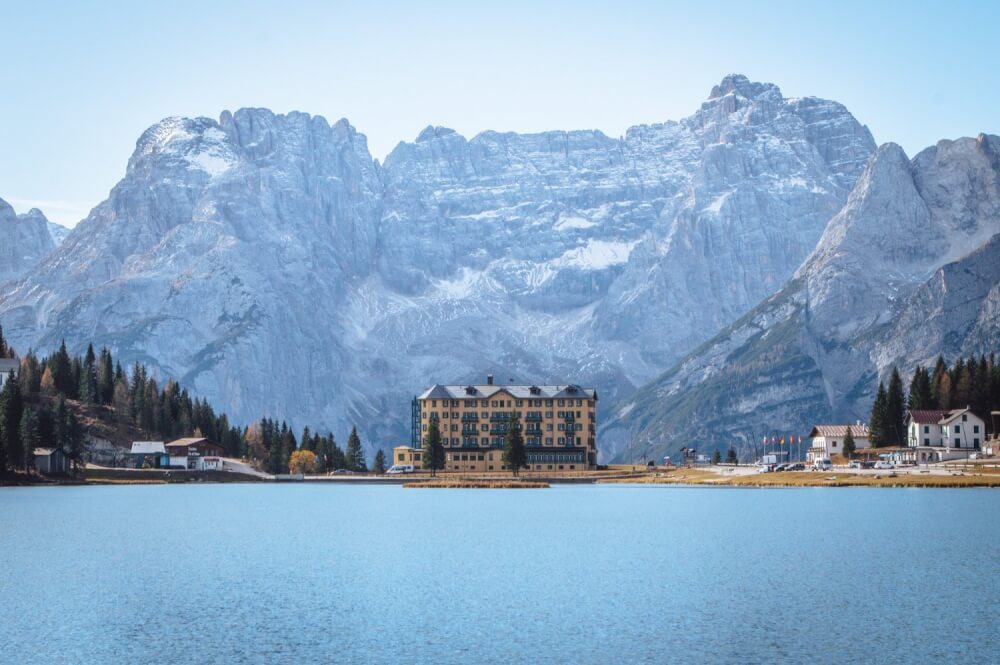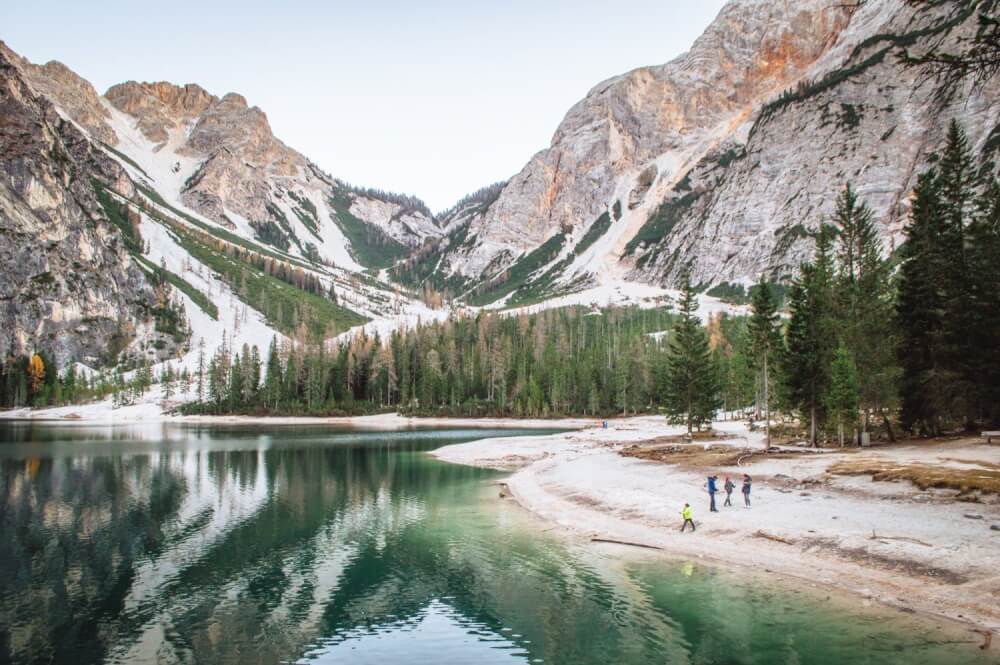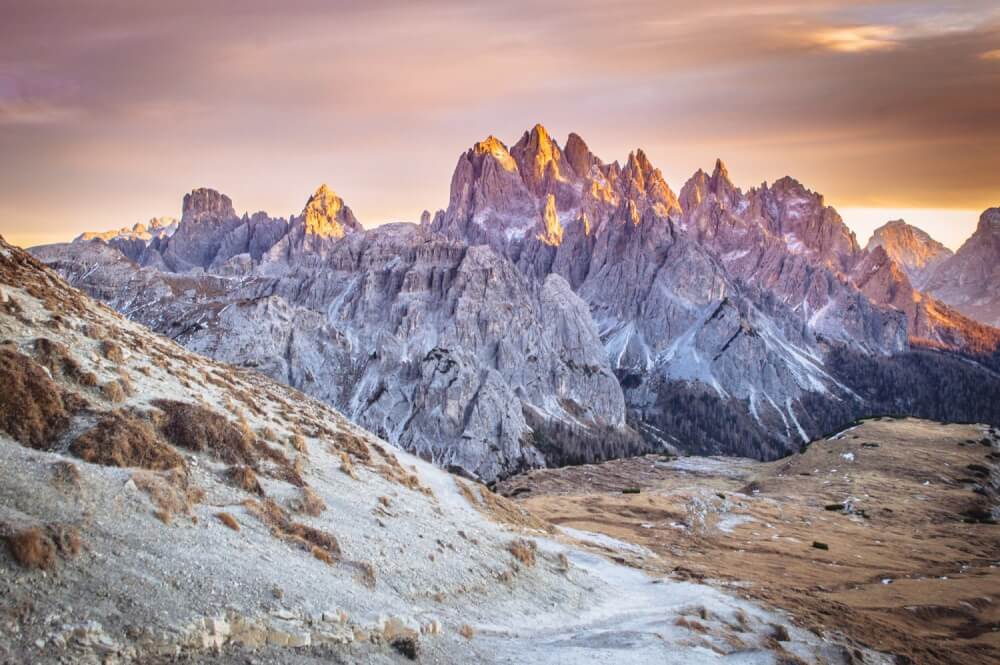 Plans for November
And now you might be wondering: what's next?! Well, I'm typing this from the Nuremberg Airport just before midnight, with my sights set for London tomorrow to attend World Travel Market, one of the biggest travel industry events of the year. Will I fall flat trying to network my face off? Only time will tell. Until then, I hope you enjoyed that update, and I'll chat with you all soon!
Want to travel smarter and more often?
Join over 80,000 followers who love what I have to say! Enter your email here & you'll gain instant access to my special VIP zone, featuring freebies like checklists and printables... plus exclusive content, tips and updates!
---
Watch my most popular YouTube video this week:
---