*FYI - this post may contain affiliate links, which means we earn a commission at no extra cost to you if you purchase from them. Check out our Privacy Policy and Disclosure. for more info.
Not sure how to generate deep links on ShareASale?
The process isn't super clear from the dashboard, so today I'm going to show you how! In case you didn't know already, deep links bring readers to a specific product or page, rather than just the brand's website. Using them will greatly increase your affiliate marketing success! Sadly all networks have a different process for generating them, soooo… Let's get started with a step-by-step tutorial for ShareASale.
NOTE: This info is accurate as of Jan 28, 2017. If the process has changed, please send me an email so I can update the tutorial!
STEP 1: Choose the page or product that you want to link to. Note that in order for this process to work, you need to have already applied for (and been accepted to) the affiliate program of this product. For this example, I'll be linking to this yummy Paris Food Tour on Viator.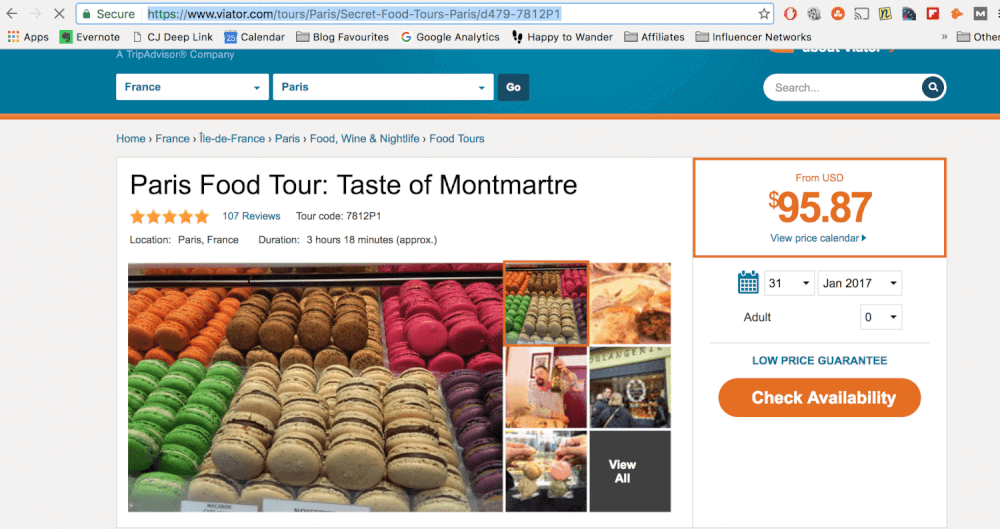 STEP 2: From your ShareASale dashboard, hover over the LINKS tab and click "Create a Custom Link".


On this page, firstly select the merchant for your link. Once it's selected, it will appear in blue underneath the drop-down menu. From there, enter your destination URL from the product you've chosen. NOTE: The https:// is already included, so make sure the link you paste doesn't repeat the http.
Press the "Create Custom Link" button.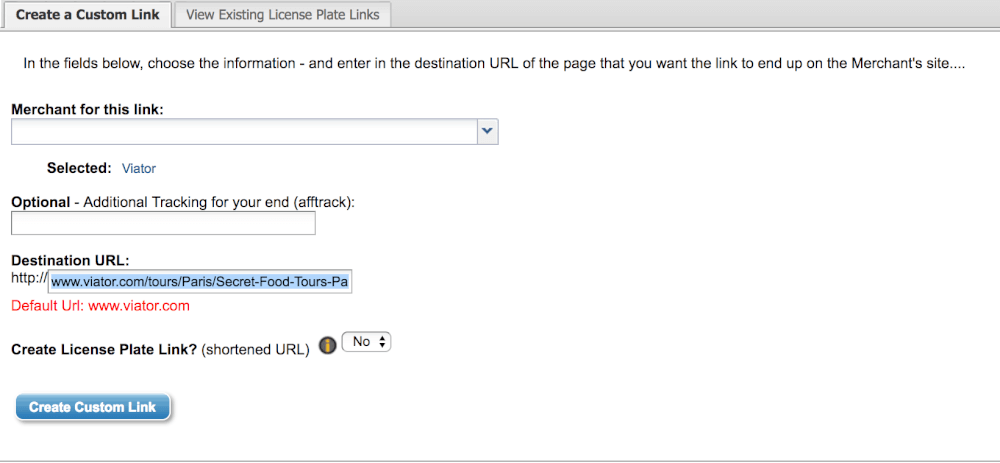 STEP 3: Copy your fancy new link and paste it into your website as you would any other link!
With html, that would be <a href="YOURLINKHERE>Insert whatever text or image you want to be clickable</a>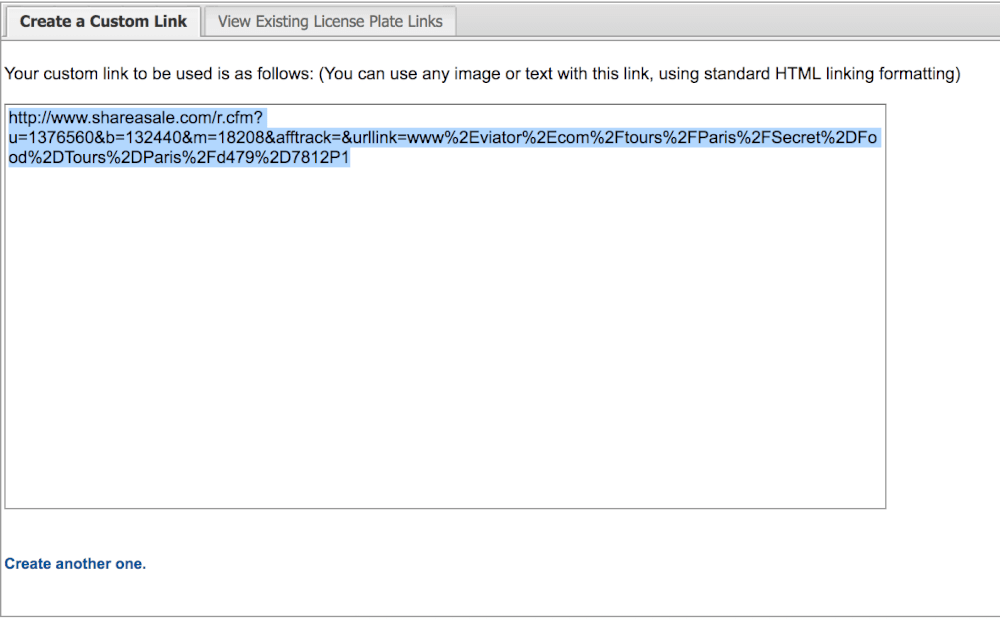 Enjoy your snazzy new link! Click here to see the Parisian Yum Tour affiliate link in action!
NOTE: This post does contain affiliate links, mostly for the purpose of demonstration. If, however, you want to show your support by buying this actual food tour, I'll love you forever!
Want to travel smarter and more often?
Join over 80,000 followers who love what I have to say! Enter your email here & you'll gain instant access to my special VIP zone, featuring freebies like checklists and printables... plus exclusive content, tips and updates!
---
Watch my latest video:
---