Apparently I do monthly updates now!
I know this is pretty random, but the past few months have been packed with existential crises, the most recent of which made me realize my blog has been severely missing a personal touch. While I LOVE writing guides and photo diaries, sometimes it's nice to remind you that there's a human potato who's behind these giggly words, which is why I'm now committing myself to monthly updates that catch you up on what I've been up to, AKA which countries I'm currently pillaging for carbs.
And so, for the creepos interested in tracking my movements, this one's for you 😉
Before we begin, first thing's first – please add me on Facebook. I've recently created a new FB profile to post random snippets from my travels, including stories and selfies that don't lend themselves too well to Instagram. I'm hoping this will be a better way for me to connect with you guys, because Facebook tends to bury content from 'pages' (lots of algorithm drama that I won't get into). This profile will be the one I update most often and with the best stuff, so check it out! (Ignore the needy undertones, but I seriously need friends).
Now, why two months bundled into one? Well, I just came up with the idea now (#showerthoughts for the win), plus March and April have been absolutely insane months packed with travel, which will make me seem a lot more exciting than I am 😉 I am so painfully behind on blogging about all the beautiful places that I've stumbled through in the past two months… but I'm slowly working my way through! For now though, enjoy some highlights!
SLOVENIA
You know those major bucket list destinations that haunt you from the corner of every Pinterest board and Instagram? Since moving to Munich, that has been Slovenia for me. No joke – some days I would just stare longingly at a map, daydreaming about how close I was and how easy a weekender would be. Mid-March, I finally did it! A short road trip later, I was able to do a sunrise hike around Lake Bled, discovered the unreal beauty of Ljubljana and found zen at Bled's less famous cousin, Lake Bohinj. The verdict? Not enough time at ALL. I'm already plotting my return.
READ MORE:
The Beauty of Lake Bohinj: Where to Get the Best View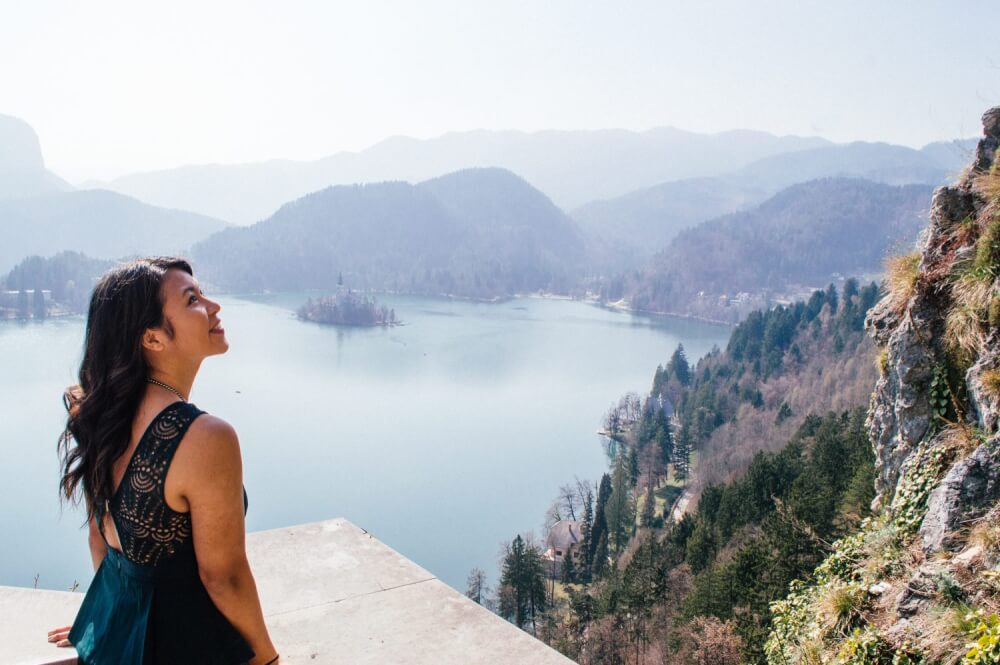 CROATIA
After Slovenia, I took the slow route back to Munich and spent a few days in the all-too-underrated Croatian capital of Zagreb. I'm a rather stubborn person, so after repeatedly hearing that Zagreb was boring, I set out to see for myself. People, Zagreb is so far from boring! Sure, it's nothing like Croatia's more famous cities like Dubrovnik and Split, but it is so so cool in its own way. Awesome cafes, delicious food and so much green space. My kind of city for sure.
READ MORE:
Zagreb: Why Croatia's Cool Kid is the Optimal City Break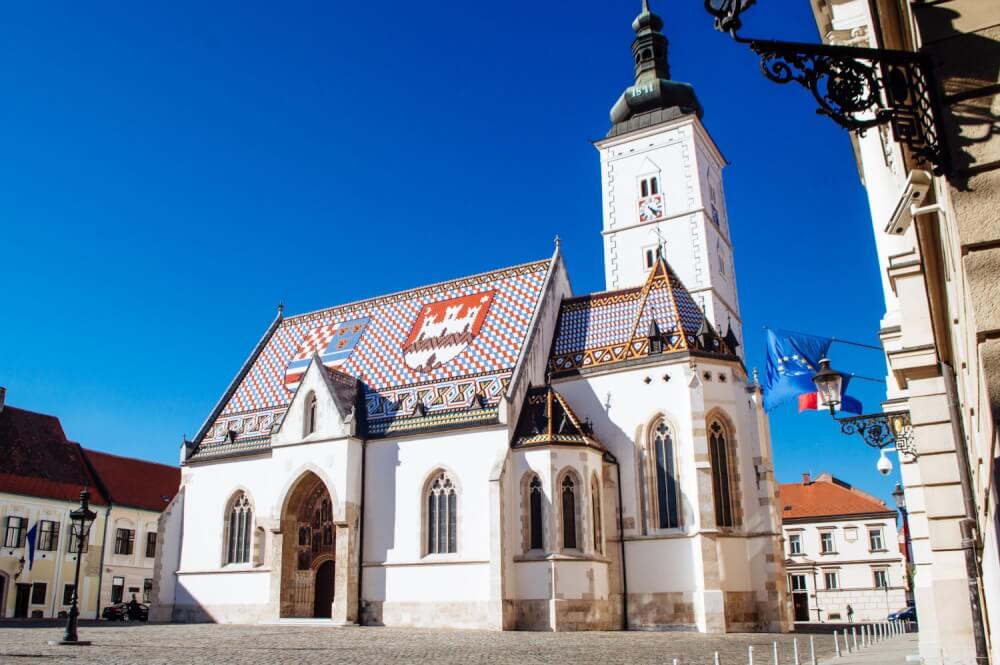 MALTA
At the end of March, I headed off to Malta for a press trip and it was absolutely incredible. One of the coolest, most interesting countries I've visited in a long time in terms of architecture, history and food. Four days of pure bliss, I came home with a full SD card and a little extra cushioning around the tummy. I guess some sacrifices need to be made eh?
PS: The swishy hotel I stayed at even had a tanning bed in the bathroom (which I did not use) and a Jacuzzi on the balcony (which I used plenty). My lifelong dream of eating chicken nuggets in a hot tub? Fulfilled at long last.
READ MORE:
Inside Popeye Village: Malta's Most Surprising Attraction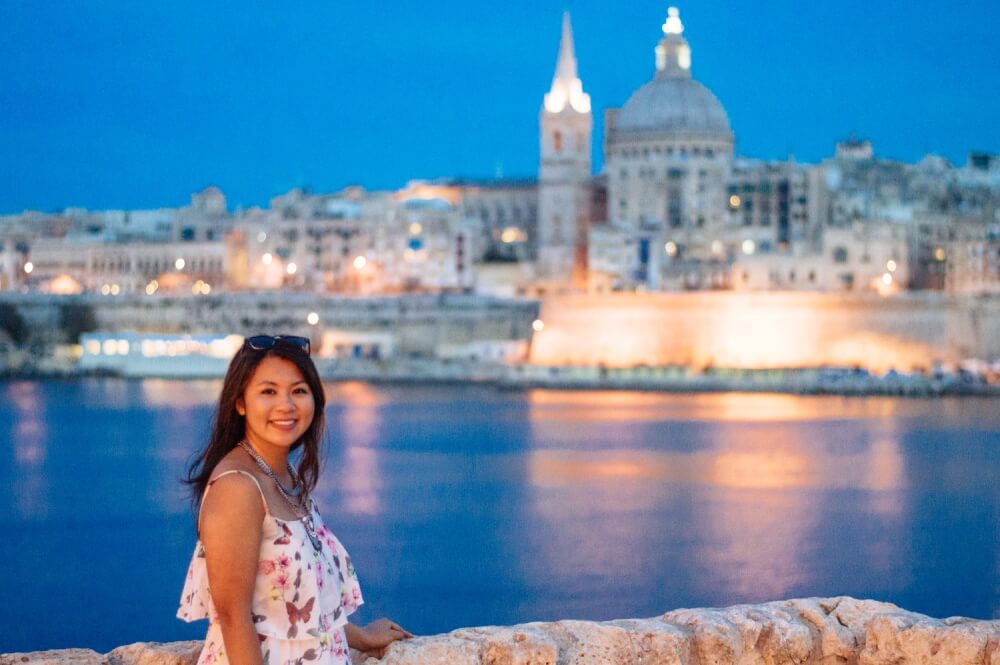 MONTENEGRO, CROATIA AND BOSNIA & HERZEGOVINA
After catching my breath for a few days in Germany, I headed off again for a week in the Balkans. For the first time in my life, I went in with absolutely no plan, embracing a go-with-the-flow spontaneity that would make any backpacker proud.
This was my first solo "backpacking" trip in ages and was such a great reminder of why I started travelling in the first place. From Podgorica, Montengro, I had a week to make it to Tuzla, Bosnia. Besides that, no fixed plans! That's how I ended up hiking fortresses in Kotor, meeting friends who convinced me to stop over in Dubrovnik for a night, then falling absolutely head over heels with Mostar. So much that I kept extending my stay, leaving only one day in the capital of Sarajevo.
I'll be writing more in-depth about how this trip affected me, but truly – there is no country in the world like Bosnia. Besides its stunning beauty, it is a genuinely captivating country that will simultaneously break your heart yet fill it up with hope. Mushy and vague I know, but I'll elaborate further in some future blog posts. While here, I did some wild things… I climbed an abandoned sniper tower for sunset, scaled a mountain on all fours in a dress and even hitchhiked for the first time. I know, right? Who have I become?!
VIENNA
Hey you guys wanna hear a funny joke? I ran a half-marathon.
For real! Me! I am now officially Christina Guan – human potato / half-marathon runner. My packed travel schedule meant almost zero training, so it's a miracle that my knees didn't just snap off. Here are some fun screen grabs of the awful photos they got of me at the finish line. I know, I look like a thumb.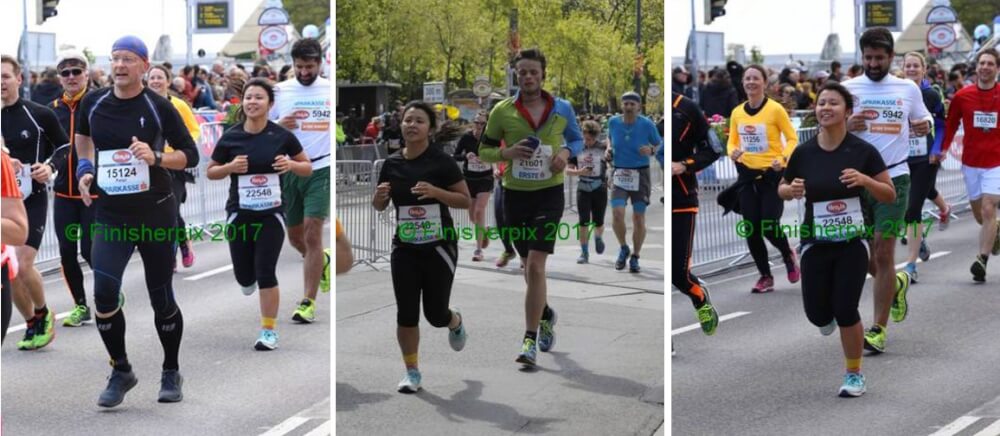 BULGARIA
And now, as I type this rambly mess of an update, I'm sitting in a beautiful artsy café in Bulgaria, a country that has challenged and surprised me daily. I've been here since the end of April, and will continue making my way through the country until mid-May, when I'll be in Bucharest, Romania for an awesome event called #ExperienceBucharest! I'll be joining over 100 other bloggers, vloggers and influencers who will be storming through the city to experience what it has to offer and showcase the epicness of Bucharest. It's my first blogger event ever – can you imagine? I've got my business cards ordered and have been practicing being a normal human daily in the mirror, but we'll see how that pans out. I've never been one for networking, but this will be interesting!
[UPDATE –  I published this late and am already in Romania…. BUT you'll have to wait for the May update to hear more ;)]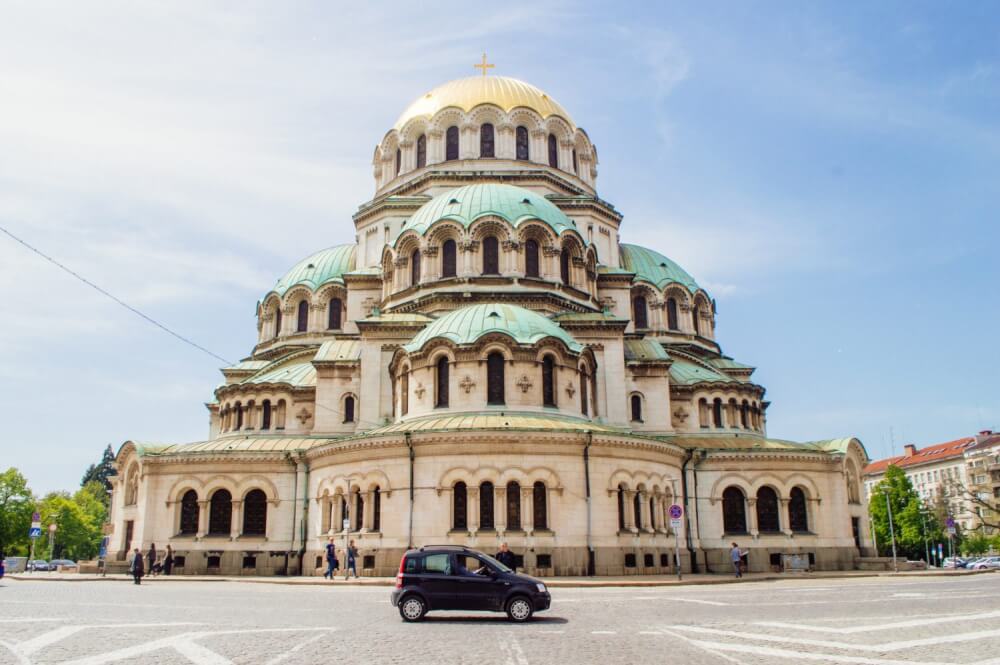 SO if you've made it this far… congratulations and thanks for reading! I'd love to hear in the comments what your travel plans are. Talk to me, friends! 🙂
PS: Don't forget to add me on Facebook or follow along on Instagram (I do stories that I think are mildly amusing).

Want to travel smarter and more often?
Join over 80,000 followers who love what I have to say! Enter your email here & you'll gain instant access to my special VIP zone, featuring freebies like checklists and printables... plus exclusive content, tips and updates!
---
Watch my latest video:
---