Two years. It's been two years now since my first backpacking trip to Europe. At the time, I was the very definition of a budget backpacker, pinching pennies whenever I could, hopping from overnight bus to overnight bus, breezing through cities in the cheapest way I could manage. Back then, I was just happy to be breathing the air of new places, and could care less where I was staying. I used to tell myself "it's just a bed", as I settled into hostel dorms with sometimes over 12 others.
I've since grown older and pickier. While I still like to travel with reasonable costs in mind, hostels for me these days are much more of a rarity, and I am far more often inclined to spend extra for comfort and luxury. There are times however when I feel slight nostalgia for my good old hostel days. When it came time to visit Edinburgh (a notoriously expensive city), I decided to throw my money into experiences and food rather than a swishy hotel, which is what brought me back into giving hostel life another try.
During my research, I came across a variety of different options, but Haggis Hostels caught my eye due to its prime location, adorable name and consistently high praise online.
I'm more than thrilled with my choice, because this was a place that ended up renewing my faith in budget accommodations and hostels.
Now, alongside hostel life comes a number of benefits like a typically central location, affordability and the ability to cook for oneself. When one is travelling long-term, these amenities are honestly life (and wallet) savers. Haggis has all of these perks, plus comfy beds, free wifi and the cleanest hostel washrooms I've ever used. The location is absolutely perfect, just off of Princes Street and to top things off, there's always staff on duty to help you out. Buuut, none of these perks are why I enjoyed my stay so much.
The real reason, friends, is simply the people that I met there.  Excuse me as I descend into a very soppy post about what makes Haggis Hostels different from other ones I've stayed at.
The first and most important factor for me were the staff. In my backpacking days, I came into contact with all kinds of hostel staff – some snooty and indifferent, others friendly and chirpy, but not like what I witnessed at Haggis Hostels. Staff here treated guests more like friends, taking the time to chat with them and offer personal recommendations. More often than not, I would see guests sitting by the reception, sharing laughs with the staff on duty and once, I even witnessed a near-teary goodbye (complete with squeezy hugs) upon checkout. There was a handful of little things, like offering to do my dishes or helping research late night food options, that really showed that the staff cared about guests, a genuine rarity when it comes to budget accommodations.
Of course, most valuable of all, at the heart of hostel life is the people you meet. If there's one thing I know for sure, it's that you will always leave hostels with a brilliant story. In the case of Haggis Hostels, I met all sorts of people from different walks of life. There was, for instance, the 60 year old retiree from Japan, who had come on his trip solo after his wife stayed at home to await their grandchild's birth. He shrugged and said "Of course I came anyway. What could I have done to help?" and with a laugh he continued on with crazy stories about his nationwide bike trip across all four corners of the States, and his desire to bike across Australia. Never judge a book by its cover my friends… we were speaking to a badass legend. Something about this hostel attracted cool people with diversely fascinating stories, from guests who had been there for months to short-stay backpackers, and the homey atmosphere of the hostel made the perfect backdrop for stories to be shared and friends to be made.
My last night in particular showed me exactly what I missed about hostels.
I've always thought that hostel common spaces were magical little bits of the world where people opened up and easily found common ground. On my last evening, after dinner, I got to chatting with one of the hostel volunteers, a conversation which quickly melted from the basic 'where are you froms' into deeper musings on life, love and happiness. We were soon joined by the younger sister of another hostel volunteer, whose family had flown in from Spain to visit him that weekend. After exchanging some words with her mom in rapid Spanish, she shyly joined our conversation, and offered us a little concert on guitar, showing off different riffs her brother had taught her. She exuded a sense of adorable pride as she showed off the chords she knew, and delighted, we clapped after each one. As people came in and out of the kitchen, independent of age or background, we were able to find commonalities that bonded us together and made us laugh. The greatest surprise for me was when another guest walked into the room, and it was a girl whose Captain America hoodie I had been admiring all day through random run-ins around Edinburgh. I had noticed her walking around at tourist hotspots all day, and here she was staying in the same hostel! Together we bonded for two hours over our mutual love for musical theatre and geeky clothes. It's honestly insane how easily hostels brings people together, and I would say that's the biggest thing I miss about it.
Hours went by like that, on a drizzly Edinburgh evening, and I honestly couldn't have been happier.
Interactions like the ones I had during my stay at Haggis Hostels are truly what make hostel life so valuable and different from other forms of accommodation. I've always viewed traveling as a way to collect new experiences, and staying at a hostel offers a drastically different experience than a hotel would. Like anyone else, I enjoy staying in nice hotels, especially as a couple or with friends, but for a solo traveller (as I was for my last few days in Edinburgh), few things beat the fun social atmosphere of a good hostel, especially one as great as this.
Thank you, Haggis Hostels, for reminding me how spectacular hostel life can be! Until next time 🙂
[envira-gallery id="2373″]
QUICK HAGGIS HOSTEL FACTS:
Awesome, central location
Clean, hot showers
24/7 reception and a welcoming staff
Free coffee & tea
Large kitchen with plenty of pots and pans
Comfy beds (complete with cloud-like memory foam toppers!)
Not ideal for those with mobility issues, heavy luggage or rolling suitcases, as reaching the hostel requires climbing a few flights of stairs
In short, if you're looking for a budget-friendly place to stay in the heart of Edinburgh, this is a solid choice. I'd gladly head back to Haggis Hostels anytime!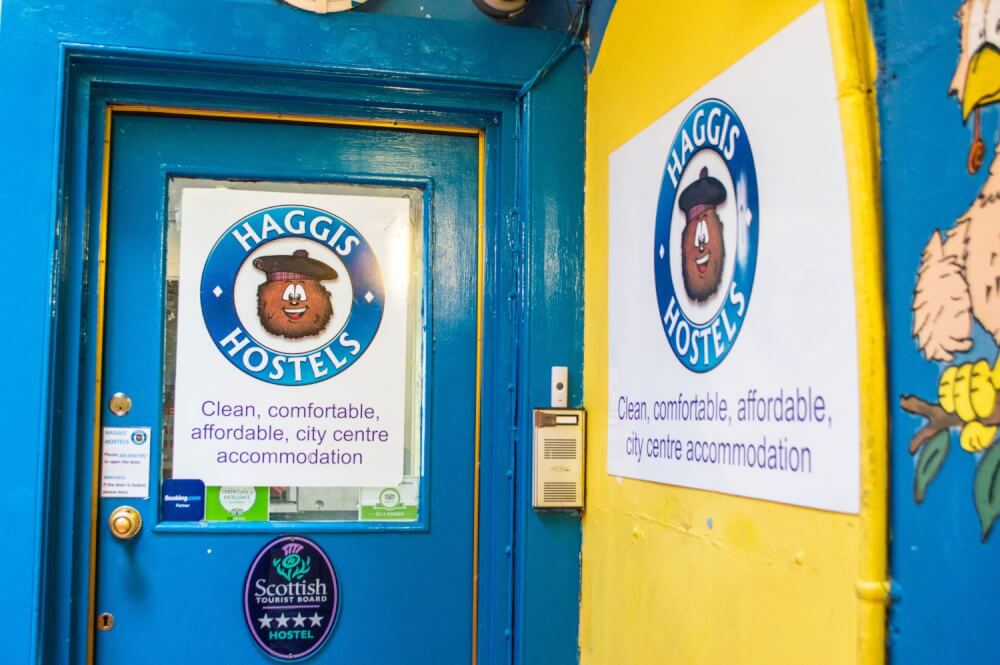 Haggis Hostel hosted me during my stay in Edinburgh, but the fuzzy feels and gushing praise are entirely my own!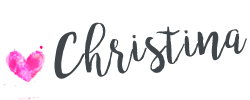 Want to travel smarter and more often?
Join over 80,000 followers who love what I have to say! Enter your email here & you'll gain instant access to my special VIP zone, featuring freebies like checklists and printables... plus exclusive content, tips and updates!