*FYI - this post may contain affiliate links, which means we earn a commission at no extra cost to you if you purchase from them. Check out our Privacy Policy and Disclosure. for more info.
Have you ever made eye contact with an actor while wearing a shirt with his face on it?
I have. And if that's not the epitome of awkward, I don't know what is.
You might be wondering how this wacko interaction came about. Well, before we get into that – let me first introduce you to the crazy, wild world of pop culture conventions.
It's a drizzly Saturday morning in Vancouver, and two grinning Jokers stand amicably in line for Fatburger. Elsewhere in the food court, Spiderman is struggling to find a seat for his Happy Meal, while just upstairs, the Avengers are taking photos with Lego Batman. To their left, a psychotic giant Elmo poses for a fleet of photographers, while hundreds of fans wait to breathe the same air as John Barrowman.
It's a far cry from your typical Saturday, but for thousands of attendees, it's an event they've been waiting an entire year for. A few weeks ago, I got my first taste of a true fan convention… and let me tell you… I. am. hooked. Fan Expo Vancouver 2016 unleashed the rabid fan girl in me (that, I'm sure, always kinda existed) and I think at this point, there's no looking back.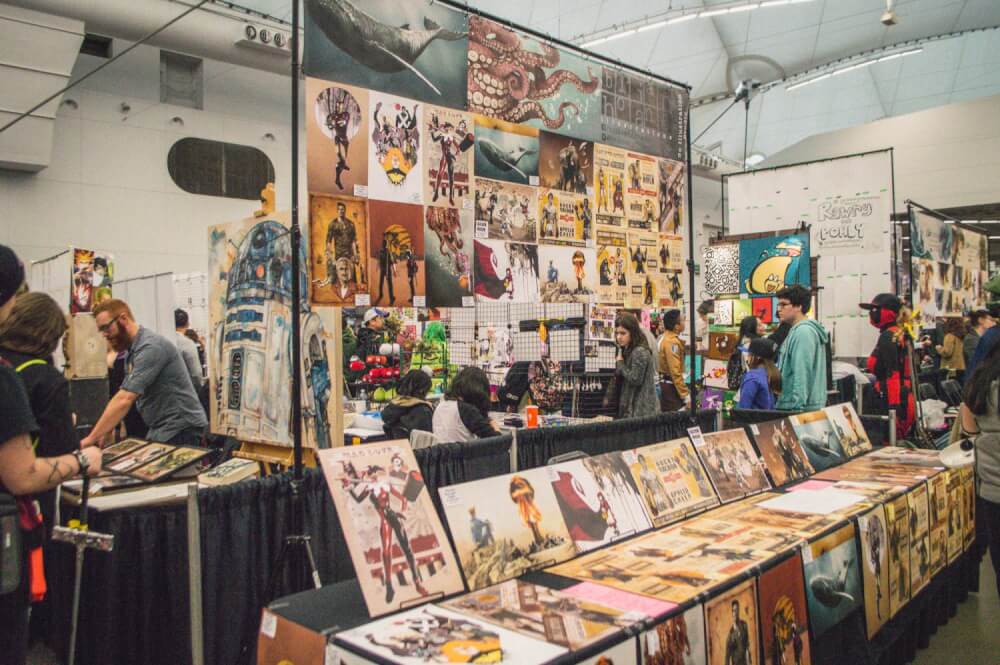 For those unfamiliar with the concept, a convention is an event that unites fans of a particular movie, TV show, game, comic book, etc. for a jampacked schedule of cool programs, panels and activities. From Nov 11-13, Fan Expo Vancouver did exactly this, offering guests an itinerary filled with celebrity panels, Q&As, workshops, and plenty more.
While I've taken a break from travelling for the past few months to finish up school, Fan Expo Vancouver popped up at the perfect time, giving me a chance to escape… not to another country, but really, to an entirely different world. If you have even an inkling of interest in pop culture, I'm telling you right now to add a convention to your bucket list. Here's why:
1. There is just so much epic stuff to see and do.
Conventions like Fan Expo Vancouver make possible the dreams you never even knew you had. Things like… standing two feet away from Doctor Who's River Song (aka Alex Kingston), or breathing the same oxygen as Draco Malfoy (yes, Tom Felton was there!) It didn't take long before I, too, was swept up in a tidal wave of fandom, rummaging through stacks of comic books and crumbling into a giggly mess during celebrity panels. I even caught myself thinking creepy thoughts like "I'm so close I could snip off a piece of hair" (which I didn't, I promise). I did, however, grin ear to ear at all the insane cosplay, while trying in vain to not empty my wallet. Conventions are very much a sensory overload, and for those with short attention spans like me, you'll be whipping your head in all directions trying to take it all in.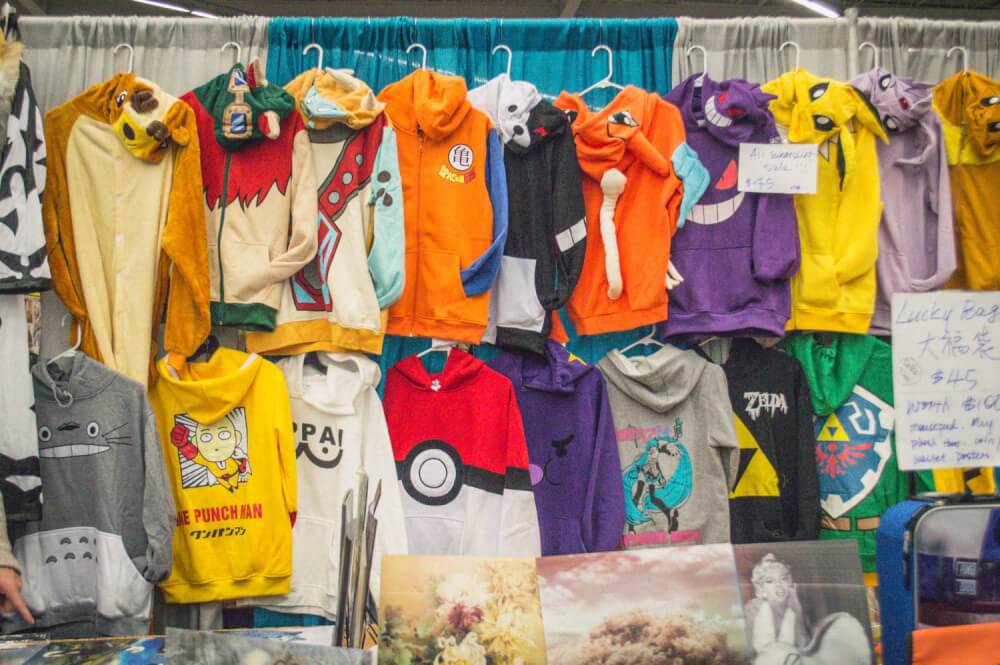 As Andrew Moynes from Fan Expo HQ put it:
"Pop culture conventions are full of truly unique experiences. It is a place where you get the opportunity to meet a Film/TV icon, shop for a treasured collectible and just connect and celebrate with other pop culture fanatics."
… and this couldn't be more true. Being at a convention for the first time was unlike anything I've ever done. One day was barely enough to see everything. From the many panels on offer, I attended three, which left little time for me to shop (and take my Chipotle break). With the time crunch, I only scraped the surface of the expo's many activities, which included workshops, sketch duels, speed dating, caricatures, lego-building and endless photo opps (including the Delorean from Back to the Future). If time had allowed, I would've definitely come back for at least another day.
And for those who are weak with their wallet, I do apologize in advance. If all conventions are like Fan Expo, hundreds of vendors will be there selling the craziest, most creative goods that you never knew you needed. As an avid collector of random things I don't need, you can understand why this was problematic for me. #RIPWallet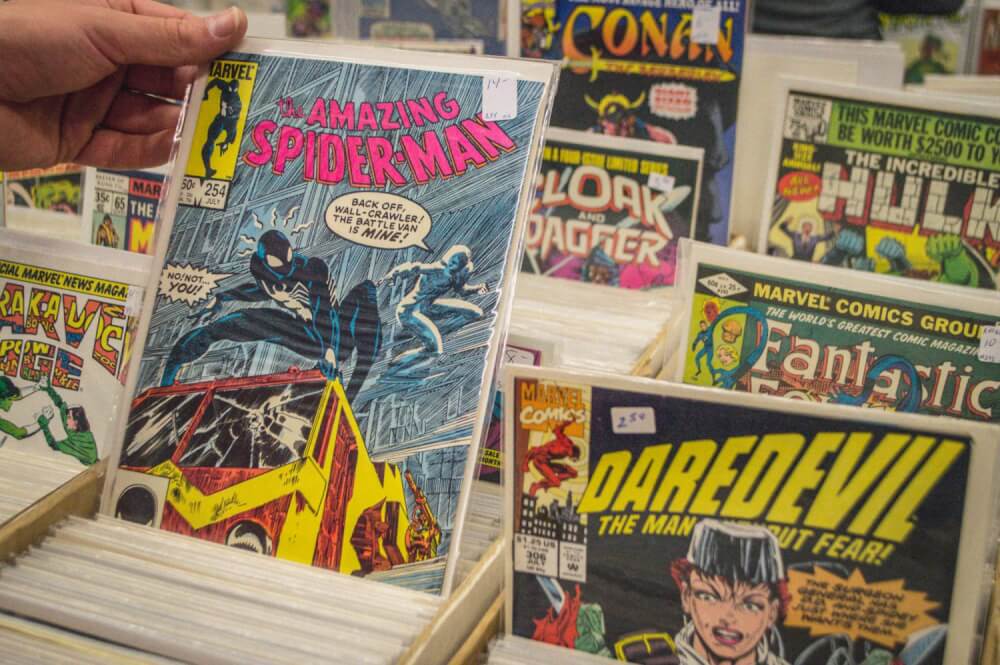 2. You get to mix and mingle with your favourite celebrities and childhood idols.
Conventions are really the most overwhelming places in the world. Where else can you observe wicked cosplays that took 2+ years to create, while being an arm's length away from some of your favourite celebrities? This year's Fan Expo Vancouver line-up included household names like Kevin Smith, Christopher Lloyd and John Barrowman, in addition to plenty of representation from Vancouver-based shows like the Flash and Arrow.
With events like these, of course the celebrity guests are a major draw. I was so surprised to see though that the entire back wall of the ballroom was lined with celebrities just meeting fans and signing autographs (for a pricey fee, of course). Woah. There's something very, very weird (and cool?) about seeing on-screen personalities in real life. Part of you wants to touch them just to verify that they're real… BUT I suggest you don't, because "forcibly removed from Fan Expo" doesn't look nice on a criminal record.
Exhibiting only what I can describe as "wide-eyed wonder", I took a walk down the autographs lane, passing by not only actors I recognized from TV/movies, but also voice actors from some of my favourite childhood shows. It was during this walk that I managed to make eye contact at a distance with David Ramsay (who plays Diggle on Arrow) while wearing a very lame shirt that (no joke) had his face plastered across it. I had worn it semi-ironically (it was a joke gift from my boyfriend) and I never in a million years thought he would actually see it.
But he did.
And I didn't say hi. Or act like a functional human, even… because I am a rather useless individual who can't handle herself in public. *sobs from embarrassment*  Lesson learned: when they say you get close to your favourite celebrities, they mean it. 
And while at Fan Expo Van, a few last-minute cancellations left fans disappointed (Carrie Fisher being one), I was too stoked about my surroundings to care. There was something unbelievably surreal about it all – especially the panels. Both the Flash and Arrow panels were great fun to watch, but it was John Barrowman's full-house Q&A that stole the show. Part stand-up comedy, part daytime talk show and naturally, part concert, Barrowman's Q&A melted hearts and proved once again why he's a fan favourite of the convention world.
I mean, mid-way through the panel, he heard someone's phone ring and decided to answer it in front of the entire audience. Turns out the caller was an attendee's son who was elsewhere in the convention centre. Naturally, Barrowman's response was to yell "WHY AREN'T YOU AT MY PANEL" before promptly hanging up.
What a man.
Add that onto the fact that he was meeting/greeting fans all day (I swear he was still there when all the other celebs had left) and I spotted him (on multiple occasions), holding peoples' babies. John Barrowman for president, please.
3. It's a place where you can be unashamedly yourself.
There's really no place like it.
Genuinely.
Besides the endless rows of cool stuff and of course, the celebrity guests, what struck me most about Fan Expo Vancouver was the sense of community that ran all throughout the event. Strangers were approaching strangers to get cool photos, endless compliments were exchanged… I can't lie – anytime I got a nod of approval for my nerdy shirt, I felt awesome… like I was among my people, almost? At the risk of sounding overly dorky/emotional, pop culture conventions are where fans can go be themselves without judgment, without apologies and with nothing but the support of others who love the exact same things they do.
And to experience this sense of community, I honestly think you need to check a convention out at least once in your life!
Cheers, Fan Expo Vancouver, for the most memorable Saturday I've had in ages! Next stop: Comic Con San Diego.
… and I'm only half-joking.
The next Fan Expo Vancouver will take place Nov 10-12, 2017! Check out their website for more details. Not in the Vancouver area? Here's a list of the top 20 biggest geek conventions in the world.
Want to travel smarter and more often?
Join over 80,000 followers who love what I have to say! Enter your email here & you'll gain instant access to my special VIP zone, featuring freebies like checklists and printables... plus exclusive content, tips and updates!