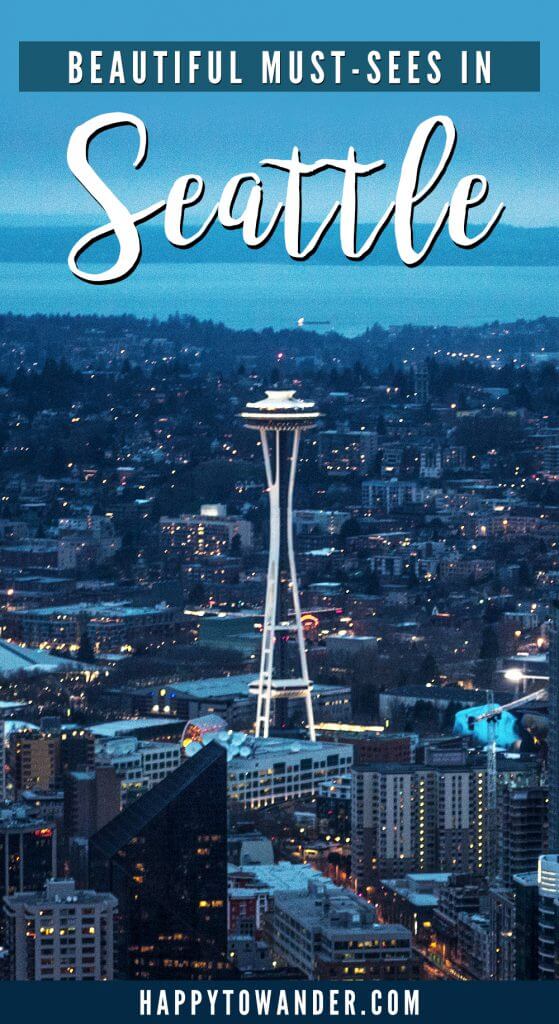 When I was younger, a trip to Seattle was synonymous with cheap outlet shopping and inhaling bread sticks at American chain restaurants. Like for many Vancouverites, a trip across the border meant stocking up on cheap dairy at Costco and then pillaging outlet malls before heading home. I've grown a bit wiser since those naive days, and can now fully appreciate the awesome city that is Seattle. Just a few hours' drive away from Vancouver, this city has an abundance of beautiful spots and views to check out. Here are a few of my favourites.
Skyview Observatory Lookout
Located on the 73rd floor of Columbia Center, the Skyview Observatory looms over Seattle, offering an incredible view of the city below. This is a fantastic alternative to the Space Needle because 1) it's cheaper and 2) you actually get to capture the Space Needle in your photos!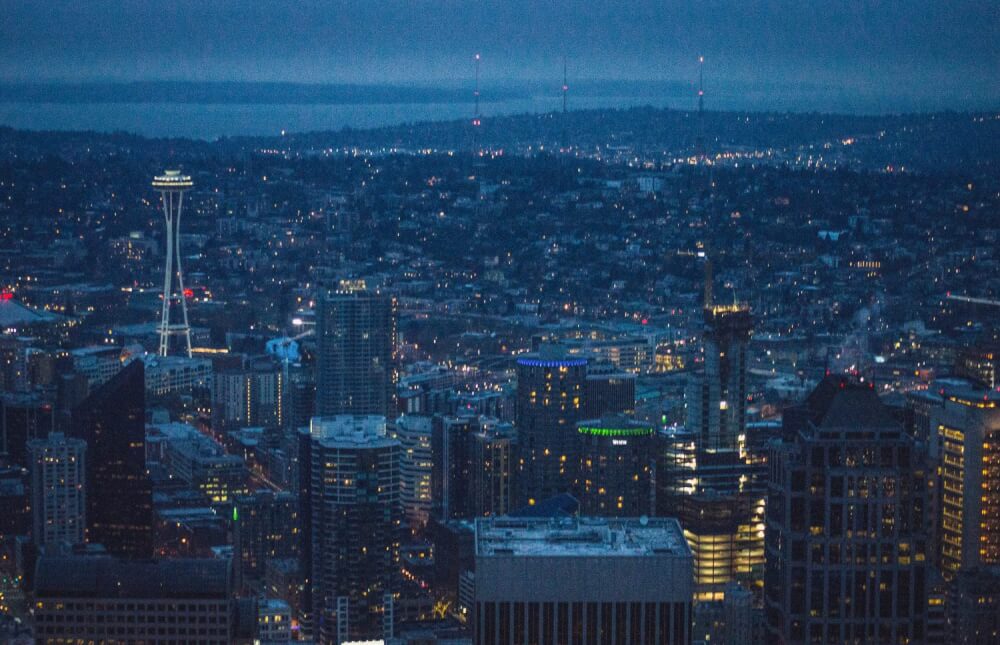 Chihuly Garden and Glass
This museum showcases the gorgeous glass work of Washington artist Dale Chihuly and it will absolutely blow you away. Located just steps from the Space Needle, entering this museum is like stepping into a whole new world with whimsical, beautiful and colourful creations at every turn. I definitely recommend visiting at night, and buying your tickets in advance online. If there's one 'touristy' thing you do in Seattle, make sure this is it.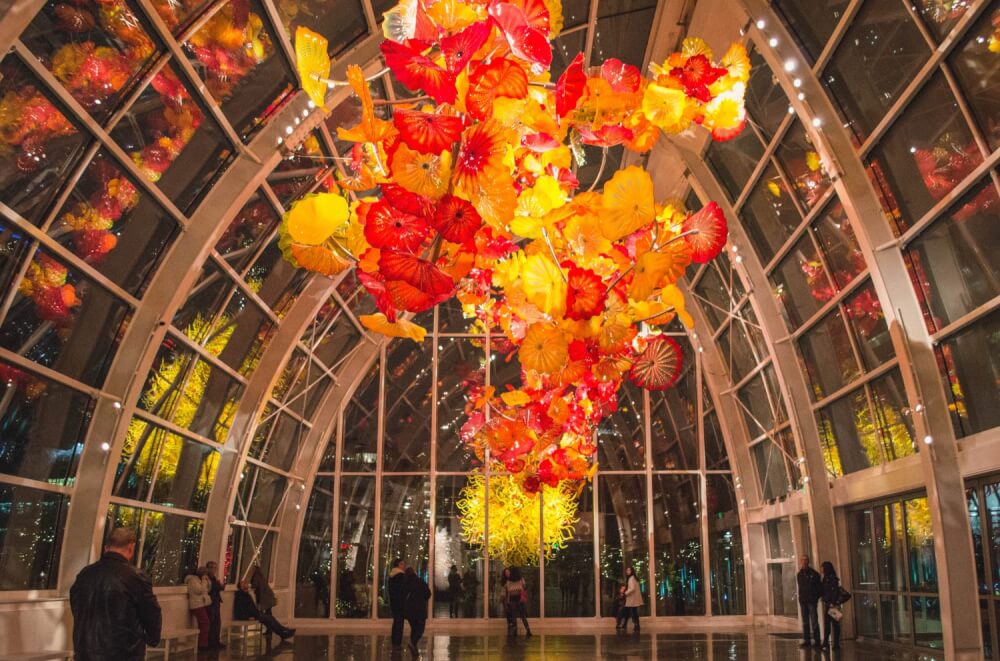 The Gum Wall
Germaphobes, look away! Upping the gross factor, we have Seattle's infamous Gum Wall, located under Pike Place Market in Post Alley. Oddly photogenic, but indisputably disgusting, the alley's walls are decorated with colourful chewed pieces of gum. It's widely recognized as one of the germiest tourist attractions in the world, so you know… there's that.
Pier 62 and 63
Once a venue for outdoor concerts, Pier 62 and 63 stand today as a quiet spot for taking in beautiful views of the city. There's not much to do here, but it's a great spot to soak in views of the skyline and water.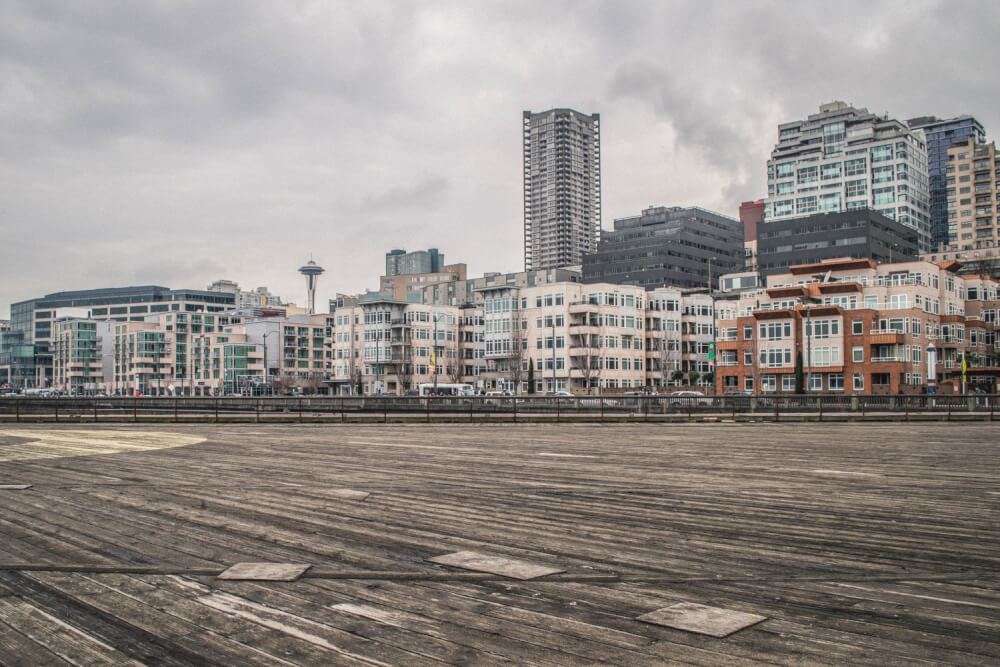 Fremont 
Street art is abundant in Seattle's Fremont neighborhood. From real rocketships to a piece of the Berlin Wall, it's impossible to wander this area without stumbling upon some sort of cool artifact. The most famous of these attractions is undoubtedly the Fremont Troll, who lurks beneath Aurora Bridge. Made of concrete, wire and steel, he even clutches a real Volkswagen in his ginormous hand! Climbing this strange structure is definitely encouraged.
Fremont also offers free maps which mark their many quirky pieces of street art. You can find these maps at newspaper racks around the neighborhood.
Kerry Park
For a postcard-perfect view of Seattle's skyline, there is no spot in the city that beats Kerry Park. It's a short drive from Seattle's downtown core, and also easily accessible by bus. On a clear day, enjoy the city's picturesque skyline with Mount Rainier looming in the distance.
PS: if you have extra time, be sure to visit Volunteer Park as well – it's gorgeous!
So see, there's more to Seattle than Cheesecake Factory. Let me know in the comments if I've missed any of your favourite spots!

Want to travel smarter and more often?
Join over 80,000 followers who love what I have to say! Enter your email here & you'll gain instant access to my special VIP zone, featuring freebies like checklists and printables... plus exclusive content, tips and updates!
---
Watch my latest video:
---